If you're looking to kick dull away days to the kerb, we've got the perfect venues to banish boredom! From sporting socials to competitive cooking, we've rounded up 6 of the best spaces for supercharging teams with unique games and entertainment. After all, nothing brings people together like a bit of healthy competition!
While finding a venue that works for both the business and social aspects of an away day can be tricky, these venues make it a breeze. Read on to browse our top picks for an awesome away day.
If the aim of your away day is to effortlessly bridge business and leisure, Bounce, Holborn is the venue you're after! You're in safe hands for delivering those all-important presentations and company updates, with hi-tech meeting rooms imbued with Bounce's signature quirky flair. And for when it's time to move onto the social aspect, Bounce has all the entertainment your team could ask for, with 17 ping-pong tables and an envy-inducing menu of food and drinks right under your nose!
Location: Holborn
Capacity: 550 standing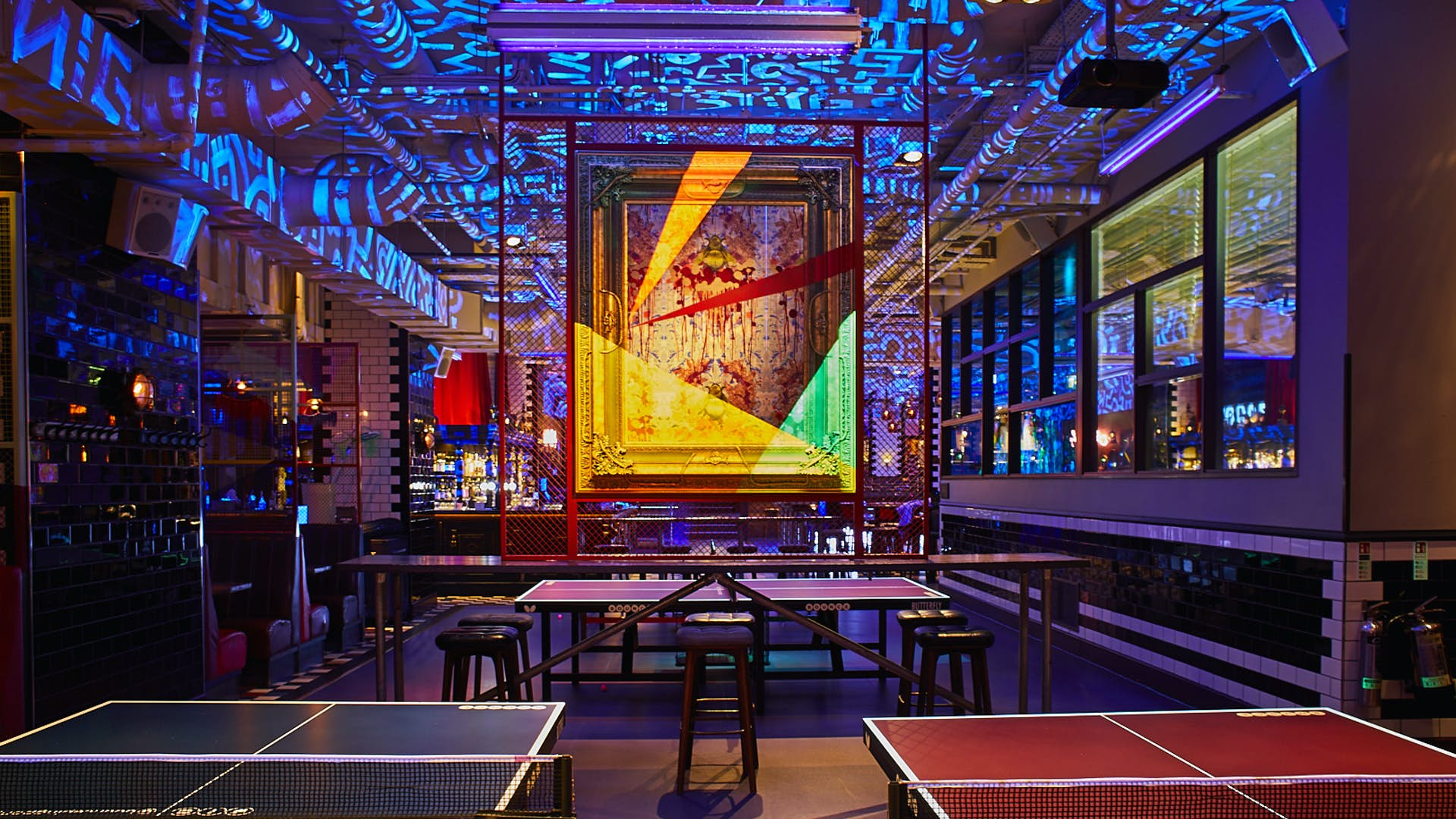 Looking to bring out the team players in your group? Get your A-game on with an away day activity at TOCA Social, the brand new hub of football in North Greenwich. A perfect blend of sports and delicious Americana-inspired snacks (with a menu designed by a Michelin-starred chef!), this venue is well-equipped to give your event some welly! And with an on-brand drinks menu featuring the likes of the 'Wred Card' and 'Mezzi, Lionel', an away day here is sure to score highly with footie fans and cocktail connoisseurs alike!
Location: North Greenwich
Capacity: 400 standing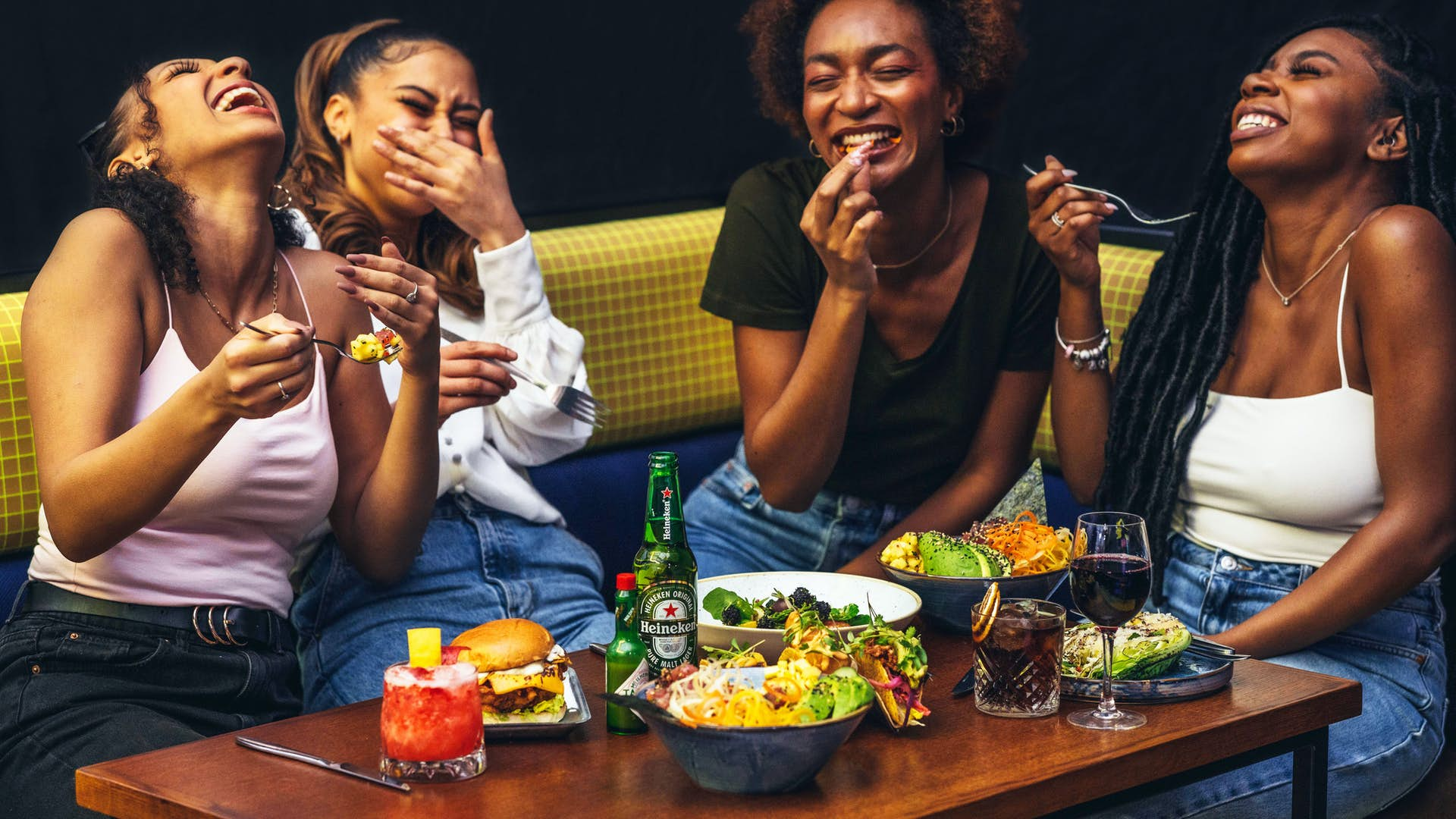 If you're hoping to hit 2 birds with one ball, Puttshack Bank is ideal for both the business side of an away day, and the social aspect. Featuring quirky meeting spaces in private rooms, and an extensive mini golf course, there won't be a dull moment at this spot. You can hire out half or all of the venue, or even just areas within it, so whatever size your party is, you're on the green all the way. Plus, with a world-beating menu of food and drinks, this venue's on par with the top food joints in the city!
Location: Bank
Capacity: 650 standing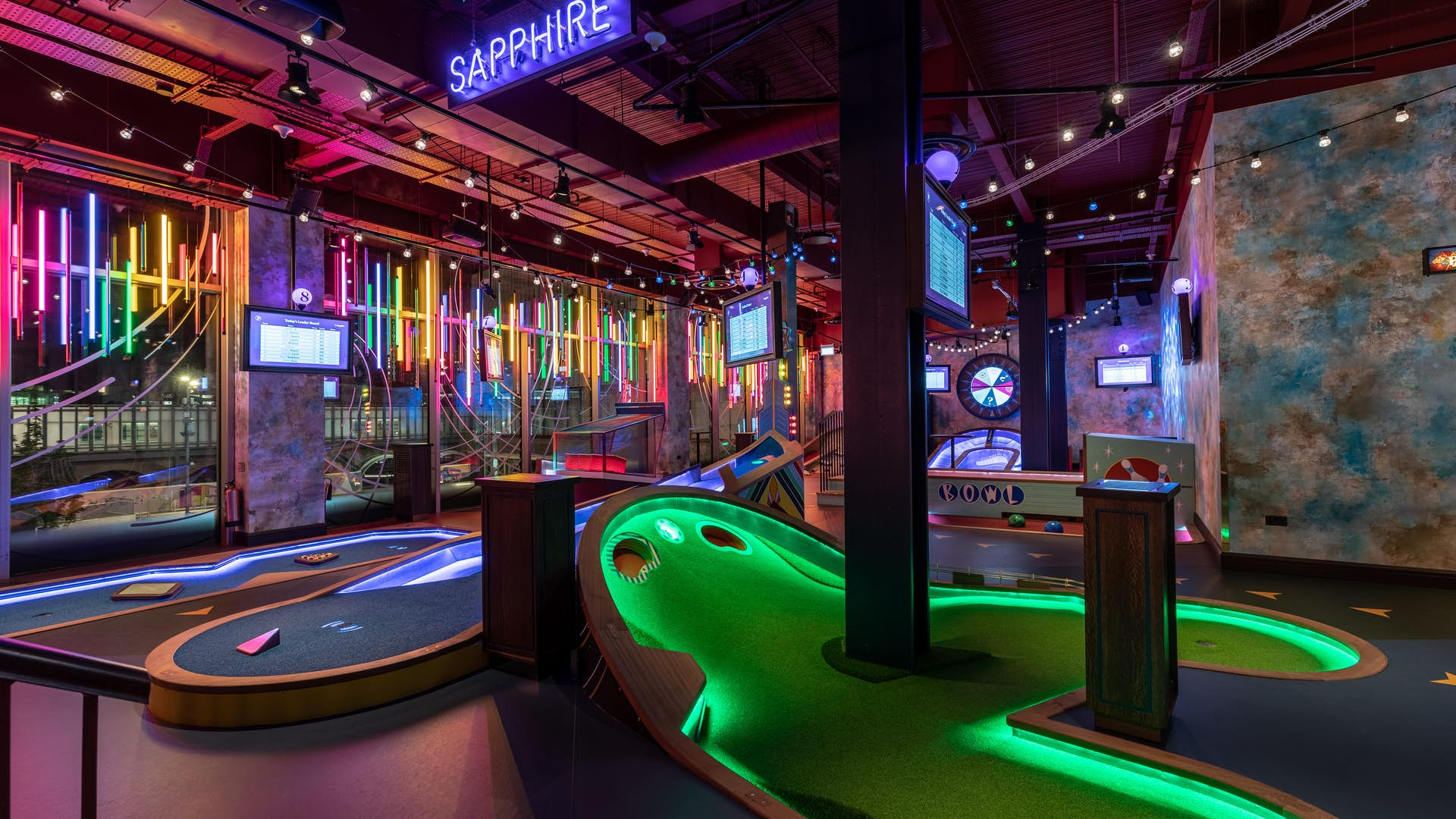 Smashing onto the scene with a scorecard to sweep the floor of competitors is newcomer Hijingo, a futuristic venue bringing bingo bang up to date. Fast-paced and full to the brim with hi-tech features, this venue guarantees a night of fun and fantastic food, with an Asian-inspired menu and creative cocktails to feed the games. Compete with your team under the watchful eye of the Hijingo bots to be awarded with quirky prizes, and - more importantly - the title of bingo champion!
Location: Shoreditch
Capacity: 200 players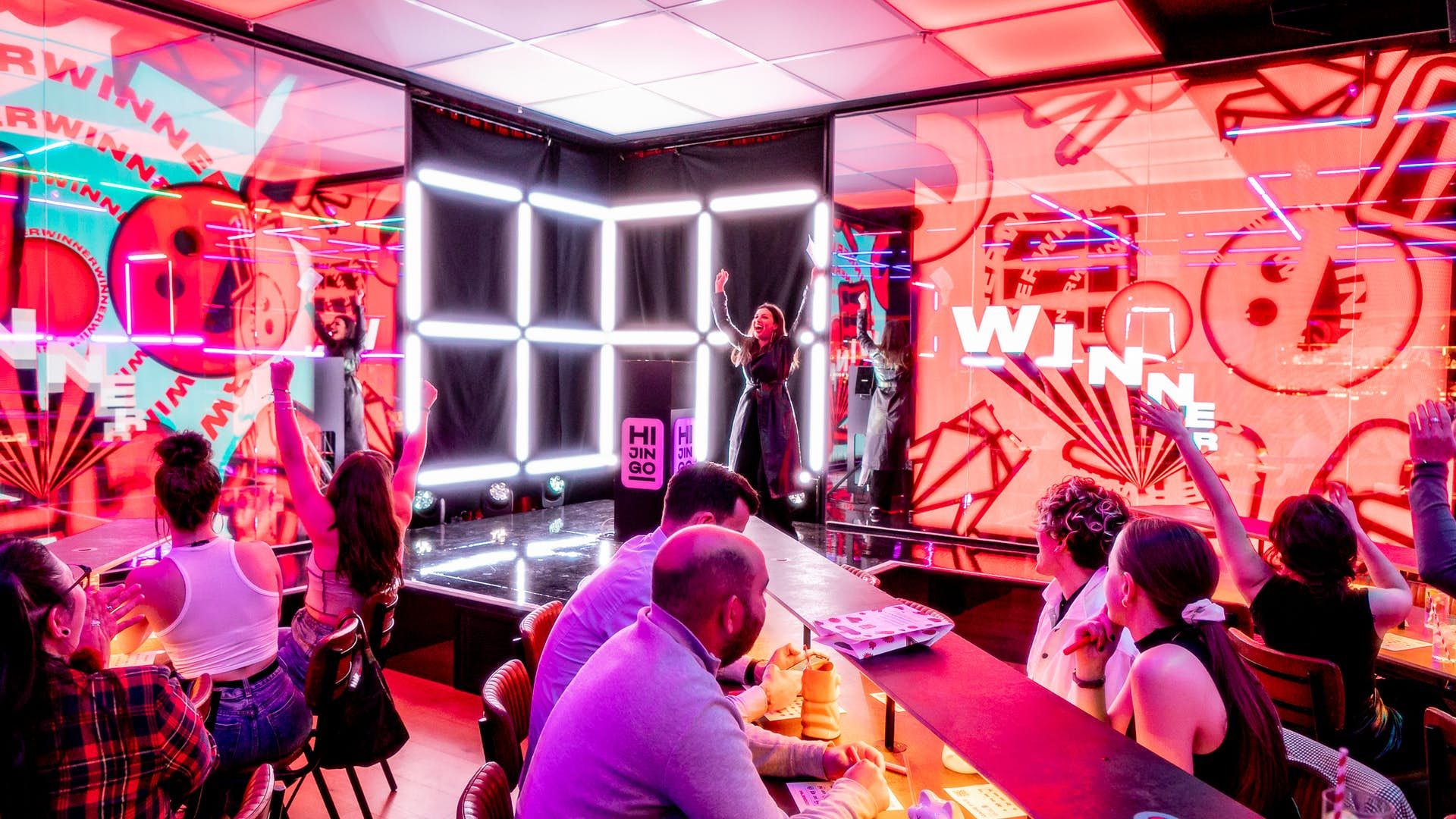 Simple but entertaining, Pizza Pilgrim's indoor area, The Pizza Playground, does what it says on the tin: quality pizza complemented by awesome arcade games. With a bar front and centre, and pizza-making activities to entertain teams, it's an away day dream. Plus, it sports a plethora of vintage arcade games, from Fussball to Mario, meaning it's guaranteed to stir up some competition!
Location: Canary Wharf
Capacity: 45 dining; 90 standing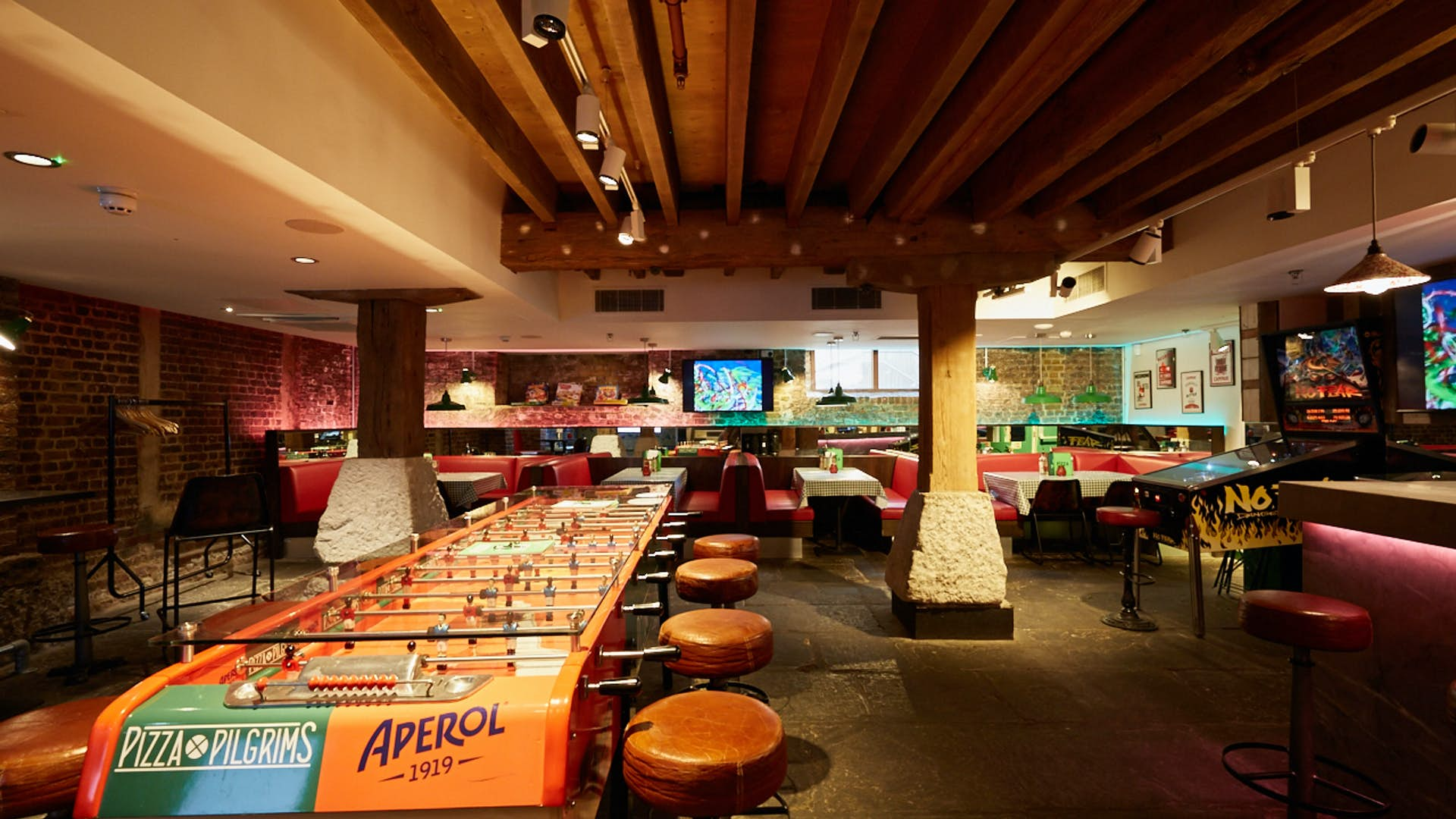 Give teams the most memorable away day experience possible by letting them follow in the footsteps of some of the sporting greats at London Stadium, a former Olympic venue. With a choice of the best meeting rooms around, plus stunning event spaces and bars, and - of course - the iconic track, your away day can spill across several stellar settings. Looking for a great base to do some relay race-based team building? This venue gets a gold medal from us!
Location: Stratford
Capacity: 500 standing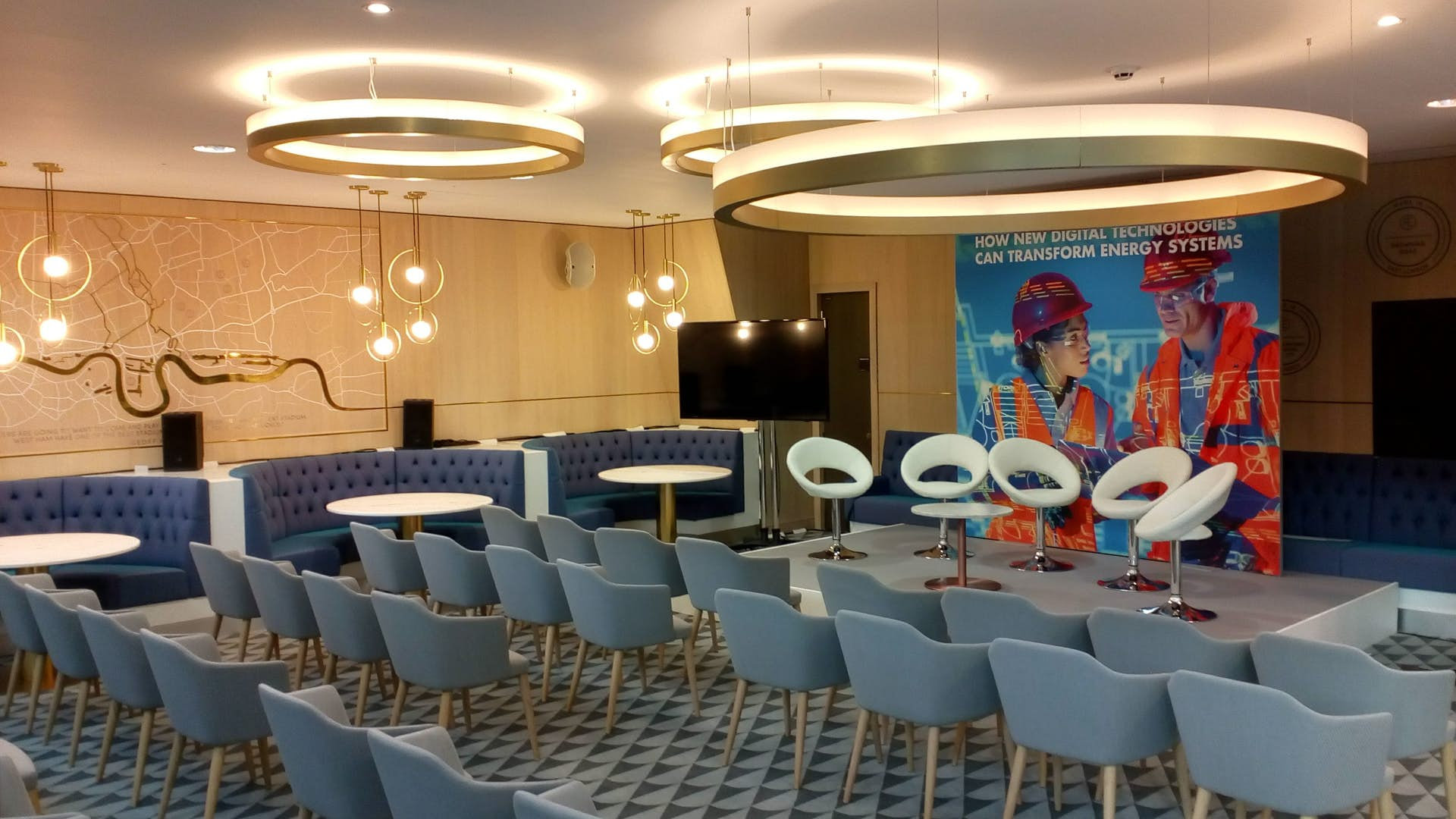 ---
Ready to perk up your next away day? These 6 super venues offer a fantastic selection of activities to get the ball rolling! If you've found the spot for your event, get in touch to enquire about availability today. Want to browse more? Check out some more top away day venues on our website.