After months of working tirelessly behind the scenes, it's time to send your product out into the world with a spectacular product launch. Like any important event, finding the perfect setting is key to engaging audiences, and with one chance to propel your product skywards, you can't risk it falling flat.
Here at Hire Space ground control, our venue experts have been checking out the optimum launch sites to send shockwaves through the city. From ultra-modern minimal spaces to huge auditoriums with cinematic charm, there's a venue to get every product ready for lift-off! Let the countdown commence...
If you're looking to build solid foundations for your product's future success, why not take your event below ground to ramp up the intrigue? Village Underground's impressive warehouse combines atmospheric lighting design with original Victorian exposed brick and vaulted arches to create a sought-after subterranean space. And this venue's appeal isn't only surface-level: with an industry-standard sound system and full PA, crowds are sure to be captivated by the sound of the underground.
Location: Old Street
Capacity: 720 standing; 240 theatre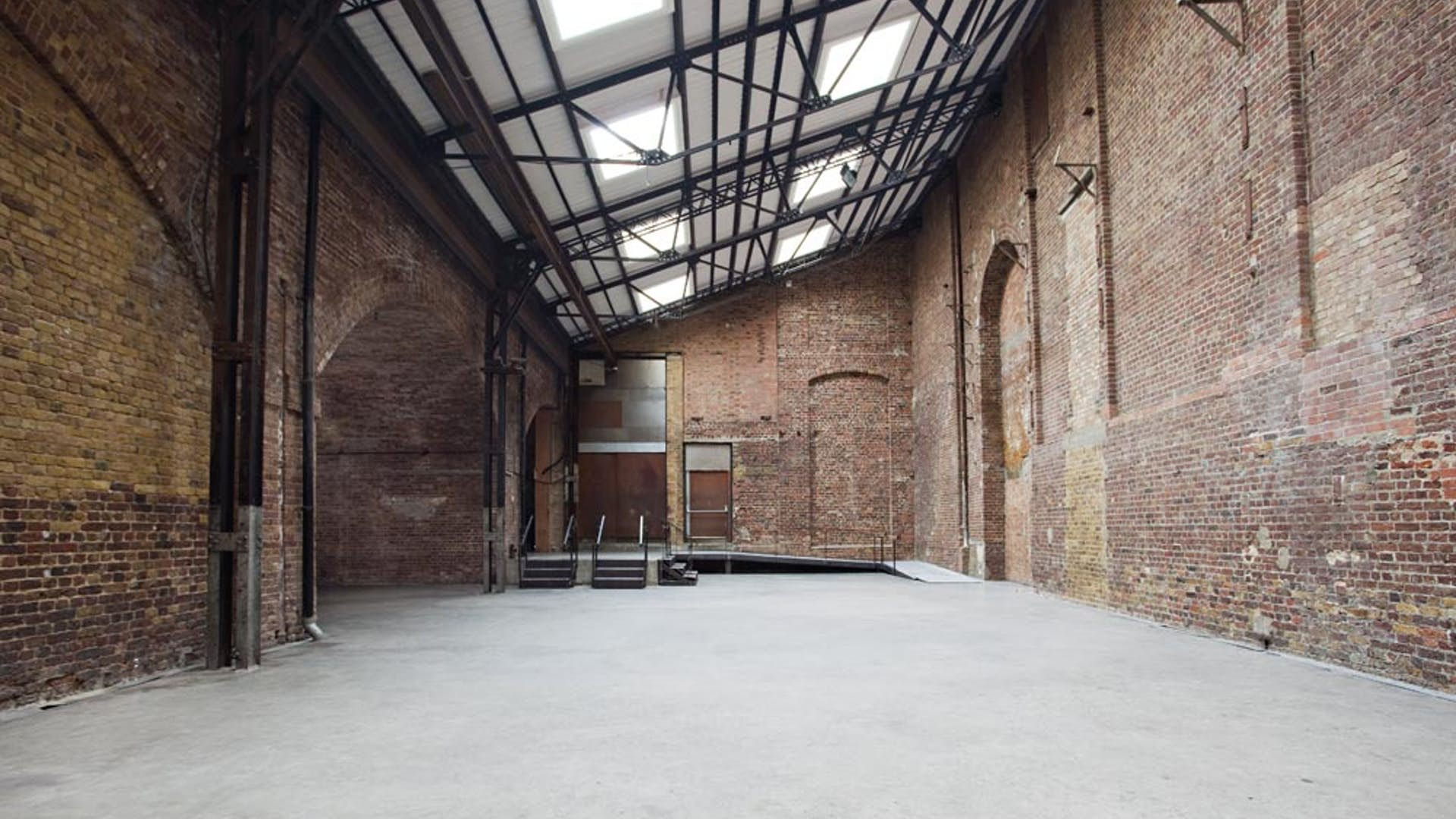 Set in the perfectly-preserved auditorium of an Art Deco cinema, EartH's Theatre provides a pared-back vintage aesthetic, ideal for accentuating cutting-edge products. With tiered seating accommodating up to 650 guests, the space delivers excellent acoustics and uninterrupted views for all attendees. If you're after something a little smaller, head to the artfully-decorated Kitchen - the place to be at any party - where up to 80 guests can enjoy an intimate presentation within range of the private bar.
Location: Dalston
Capacity: 80-650 theatre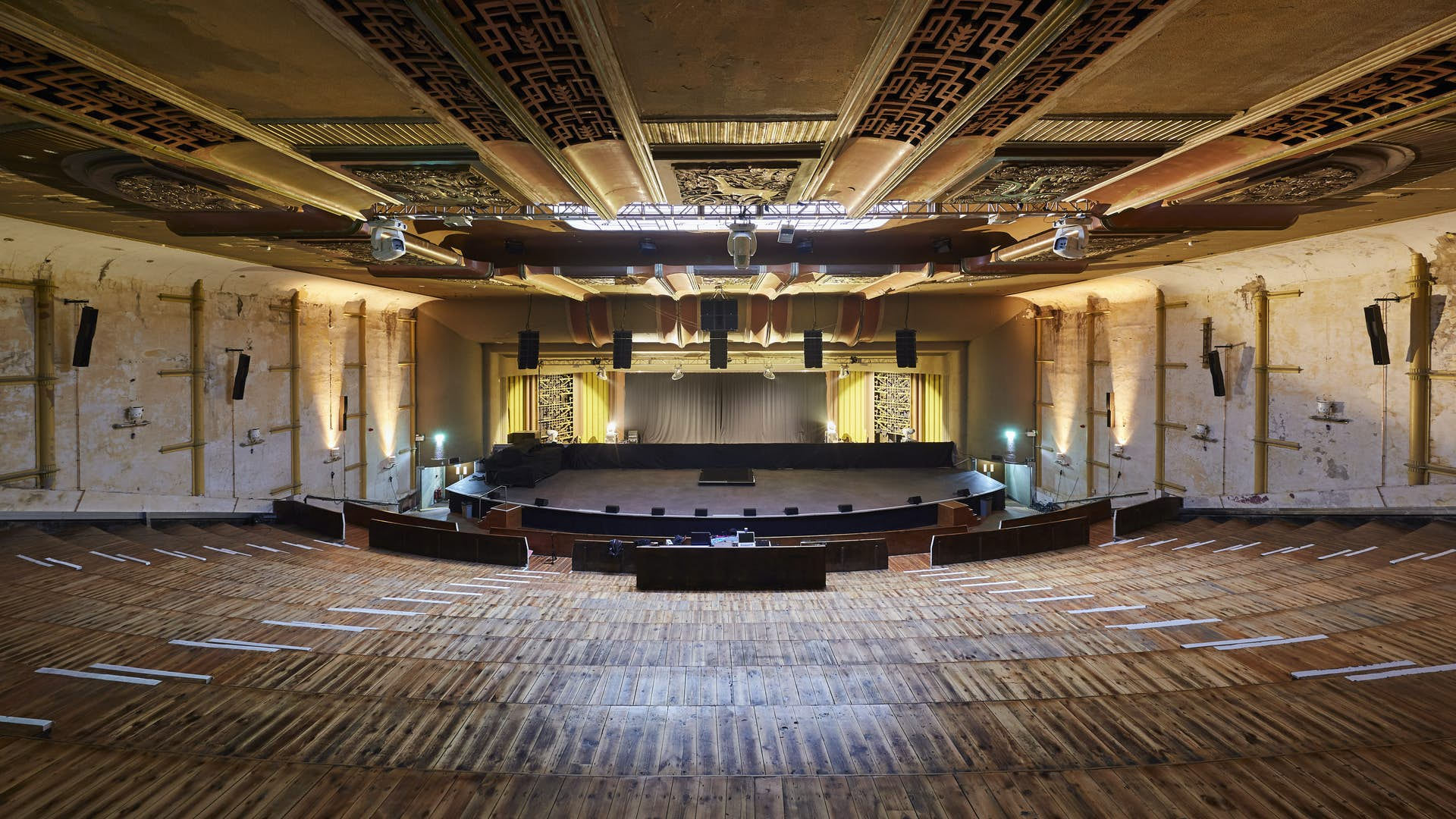 For a launch with unlimited light and versatile layouts, opt to stage your event in the vast space of East Wintergarden. This unique venue is designed to maximise daylight, and its arched glass ceiling is ideal for shining a spotlight on product launches. With the option of hiring the Main Hall and overhanging Gallery together or independently, this venue can cater for events of all sizes, and is sure to instantly illuminate your launch.
Location: Canary Wharf
Capacity: 600 theatre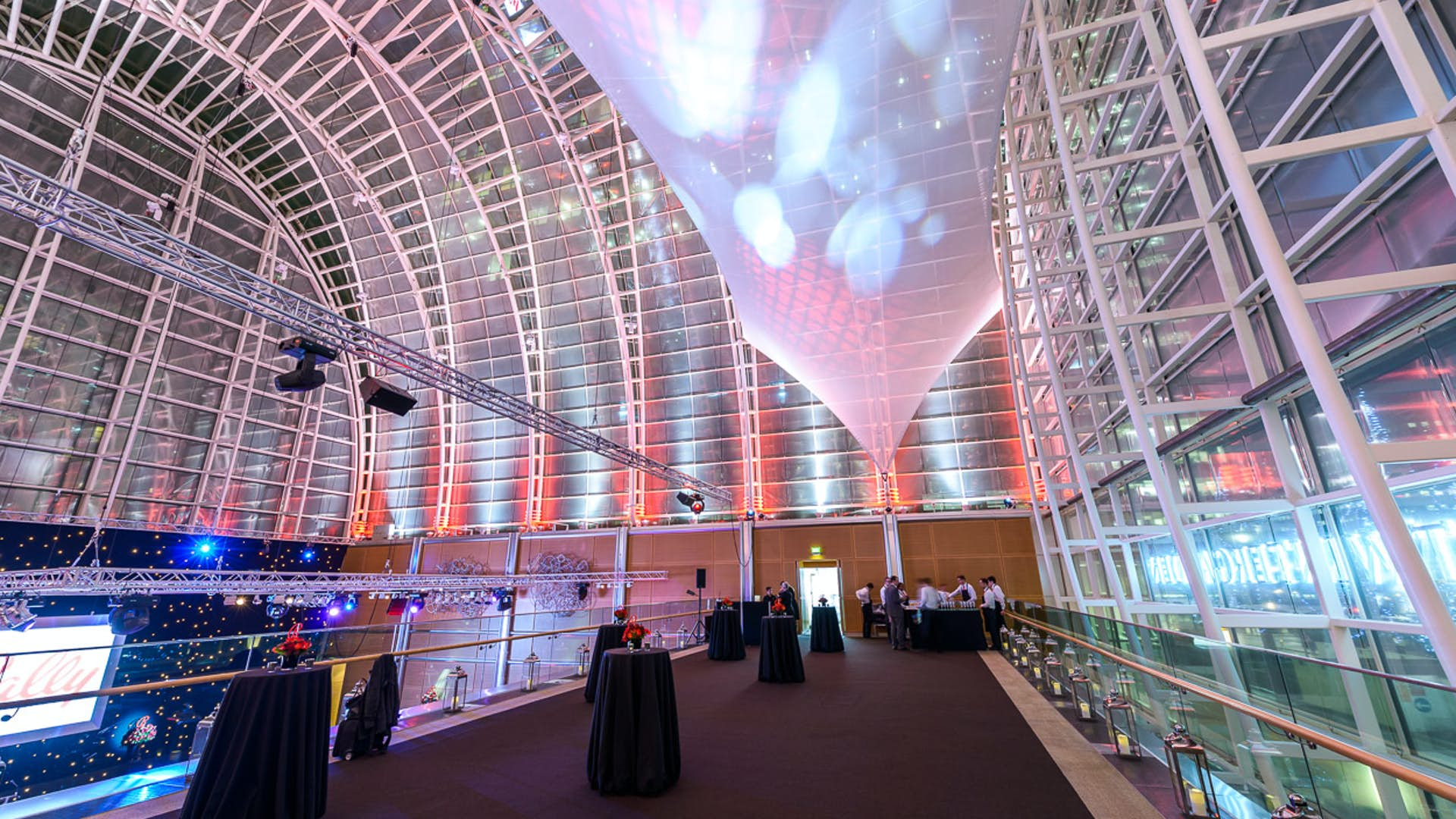 With exposed brick and rolling garage doors, The Loading Bay is undeniably the cool kid on its chic Shoreditch block. Boasting huge windows and a flexible layout, the main space provides a light-filled, airy space to host a laid-back launch, but don't be fooled by the warehouse charm of the building: this venue's top-notch AV and tech facilities are anything but rustic!
Location: Shoreditch
Capacity: 200 standing; 100 theatre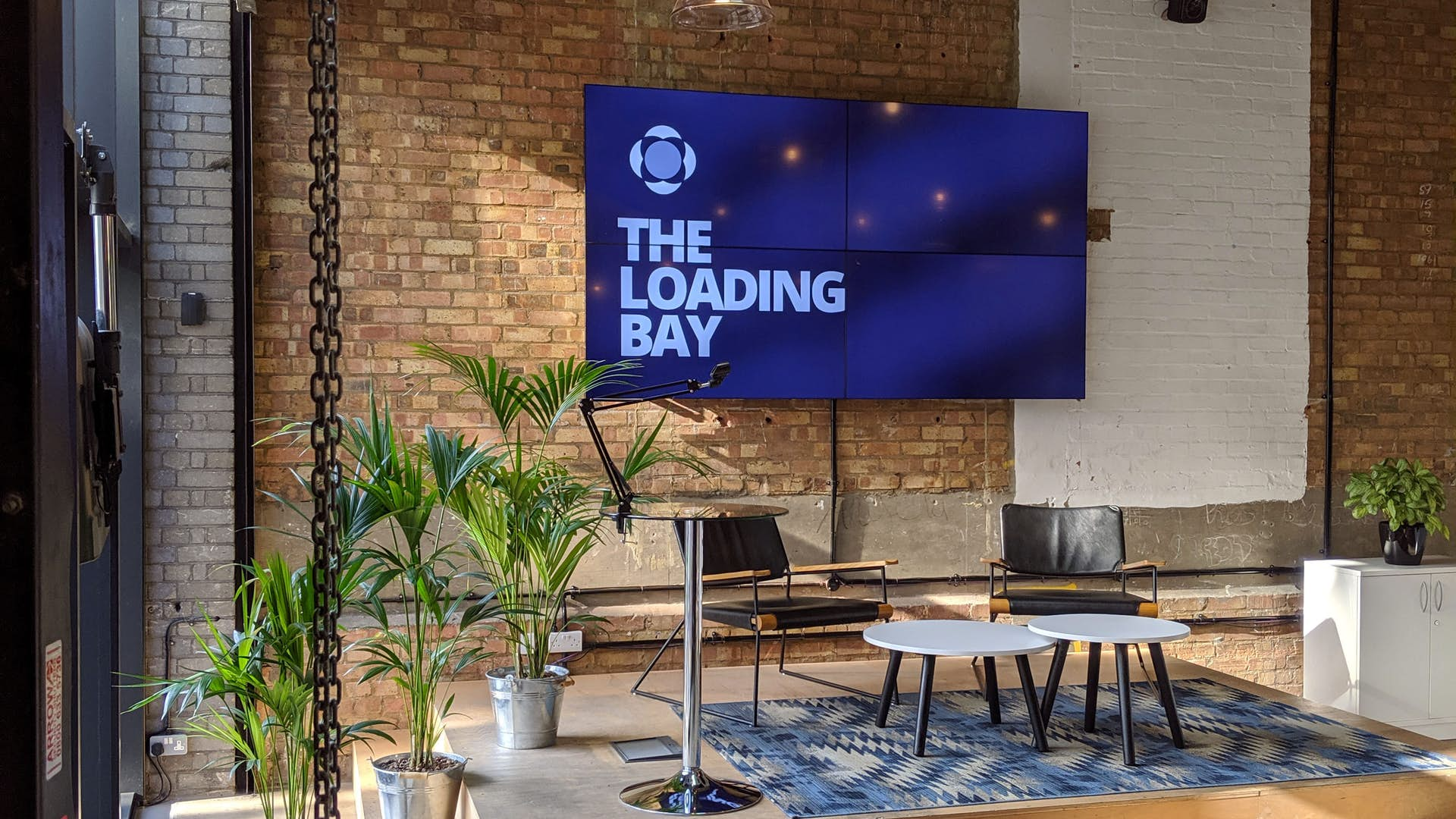 A favourite with the tech and fashion crowds, Studio Spaces is a versatile venue with a unique, industrial edge. Each of its three modular event spaces has a different theme, with their names (The Black Studio, The White Studio, and The Warehouse) giving an indication of the palettes to be found in each. With high-spec tech and endless layout options, this former factory could be the ideal spot to stage a one-of-a-kind product launch.
Location: Wapping
Capacity: 120-500 theatre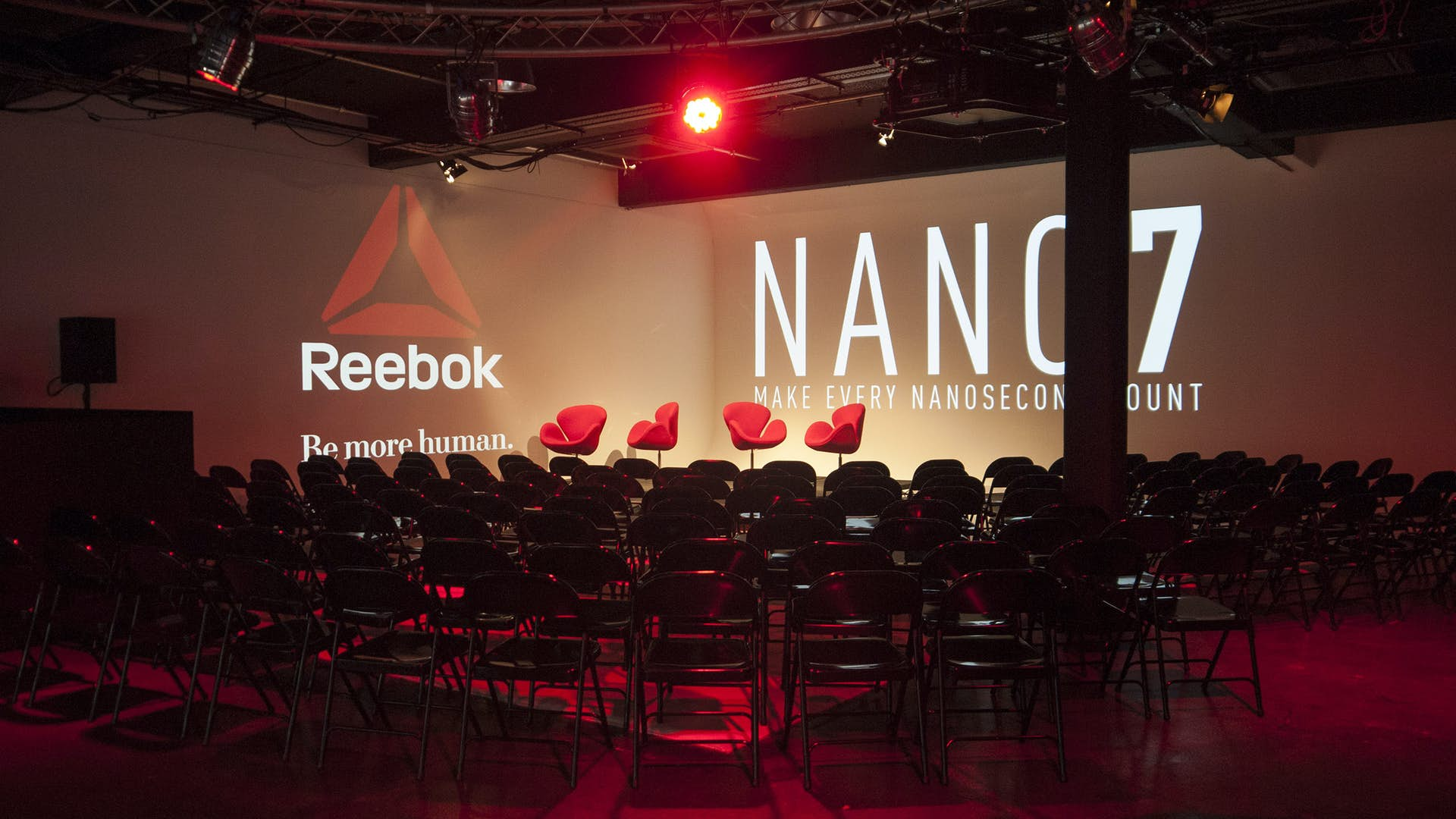 Sleek and minimalist, Covent Garden's Icetank is an effortlessly cool venue for a sophisticated product launch. With flexible layouts across two floors, its blank canvas design gives you plenty of scope to put your stamp on the space. The venue also boasts industry-standard AV equipment, including a PA system and 82" 4k ultra screen, making it ideal for launches which require technical production.
Location: Covent Garden
Capacity: 120 standing; 60 theatre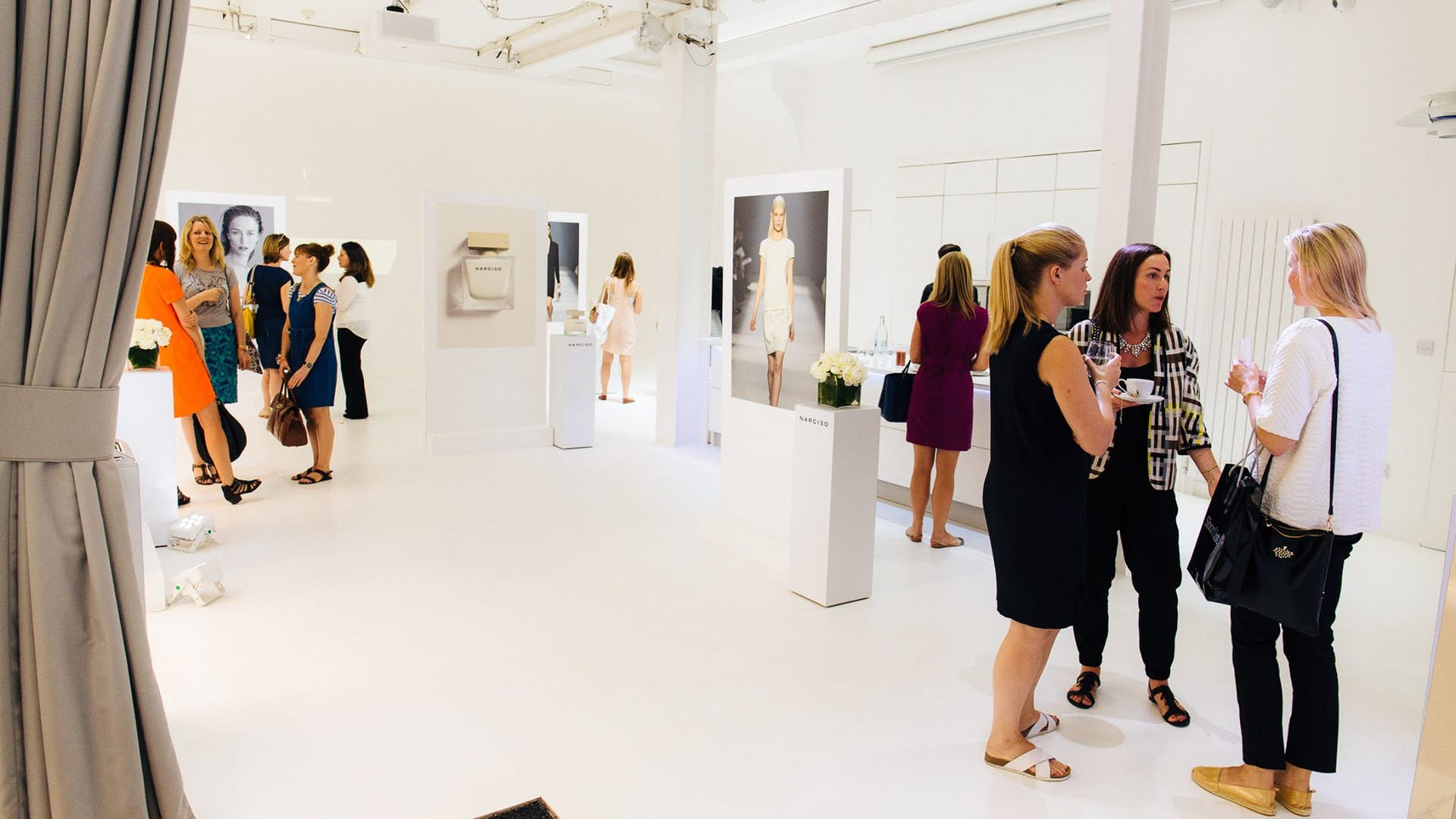 Set at the top of the building, with panoramic views of the city, the 7th floor at LABS House offers a sky-high setting that's certain to elevate your event. Filled with natural light and boasting a stunning interior alongside AV and a prime location, this unique venue offers a winning combination. Plus, there's a private bar, which is sure to light a fire under any product launch!
Location: Holborn
Capacity: 250 standing; 100 theatre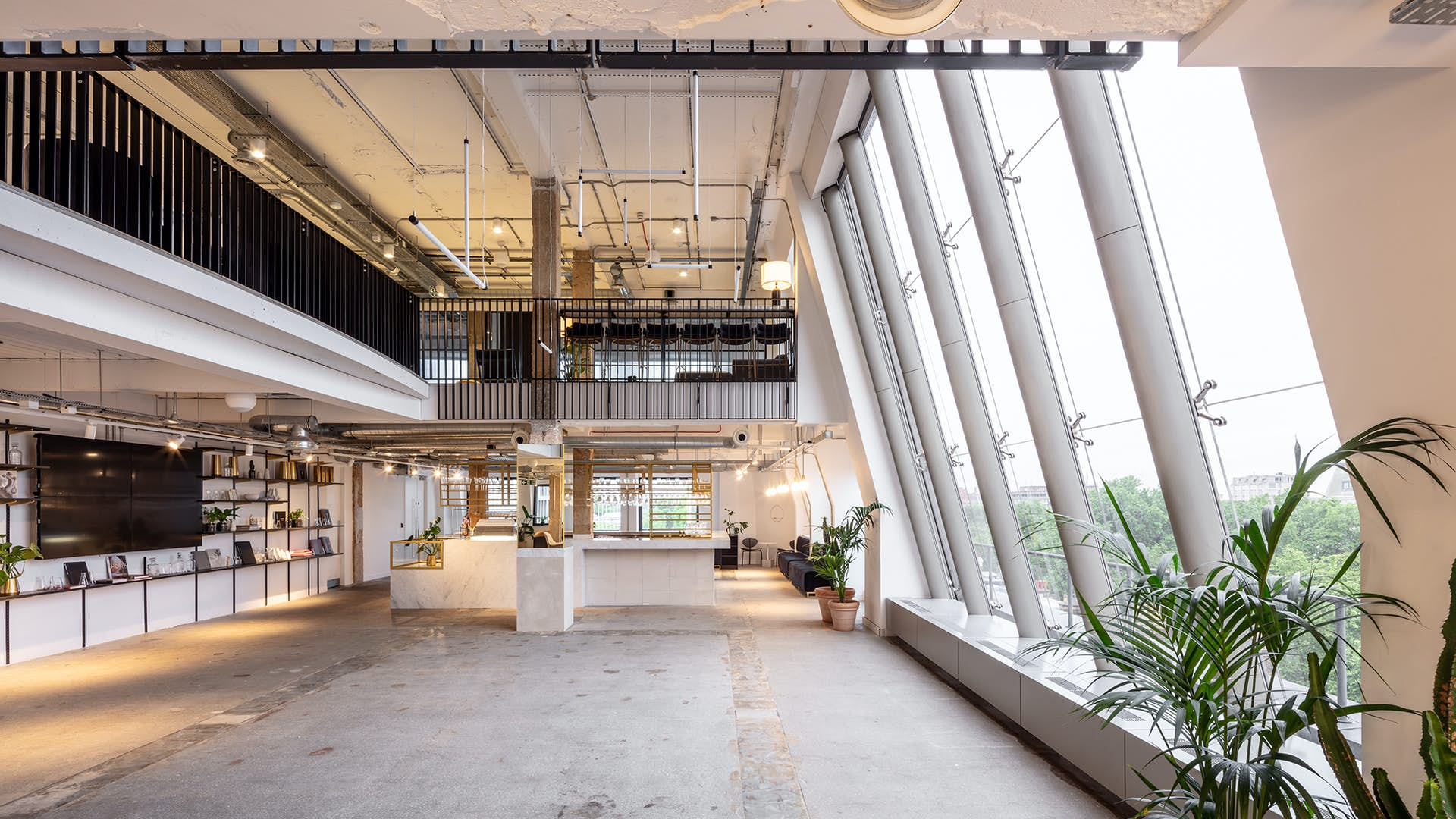 ---
Houston, we have a solution! Every one of these venues offers an extraordinary setting that's sure to catapult your product to commercial success.
Ready to blast your product into the limelight? Get in touch with one of our venue experts to book one of these stellar spaces today, or to discuss other options. We'll help to make your product launch out-of-this-world!