The days are getting shorter and the nights are getting colder, which can only mean one thing: Christmas is around the corner!
If you're looking for a standout venue for your office Christmas party this year, you're in luck because we've got the perfect option. It's unique, it's historical, it's flexible… It's Rennie Vaults at London Bridge!
Part of The London Bridge Experience – an interactive walking experience through London's murky past – this is a venue that's dripping with history, atmosphere and originality. And all built within the vaults of London Bridge. In other words, if you want a venue that can give your Christmas party something different, this is it!
Pick your vibe
Rennie Vaults at London Bridge has three awesome and very different spaces on offer. So, whatever vibe you're after, it's got you covered.
Bring a bit of Alpine-themed fun to your Christmas party with Huski Ski Lodge. With wooden cladding, faux fur and fun ski memorabilia, it's the perfect place to get in the festive spirit – all you need is to treat your guests to a choice of platters, sharing boards or set menus and get those Christmas tunes blaring.
Alternatively, if a knees-up worthy of the Germans is more your style, you'll love the Bermondsey Bierkeller – London's newest authentic German Bierkeller in the heart of London Bridge. And let's not forget the quirky Monster Bar. Exposed brickwork, freaky decor and atmospheric lighting make it the ideal backdrop for a work Christmas party with a bit of bite.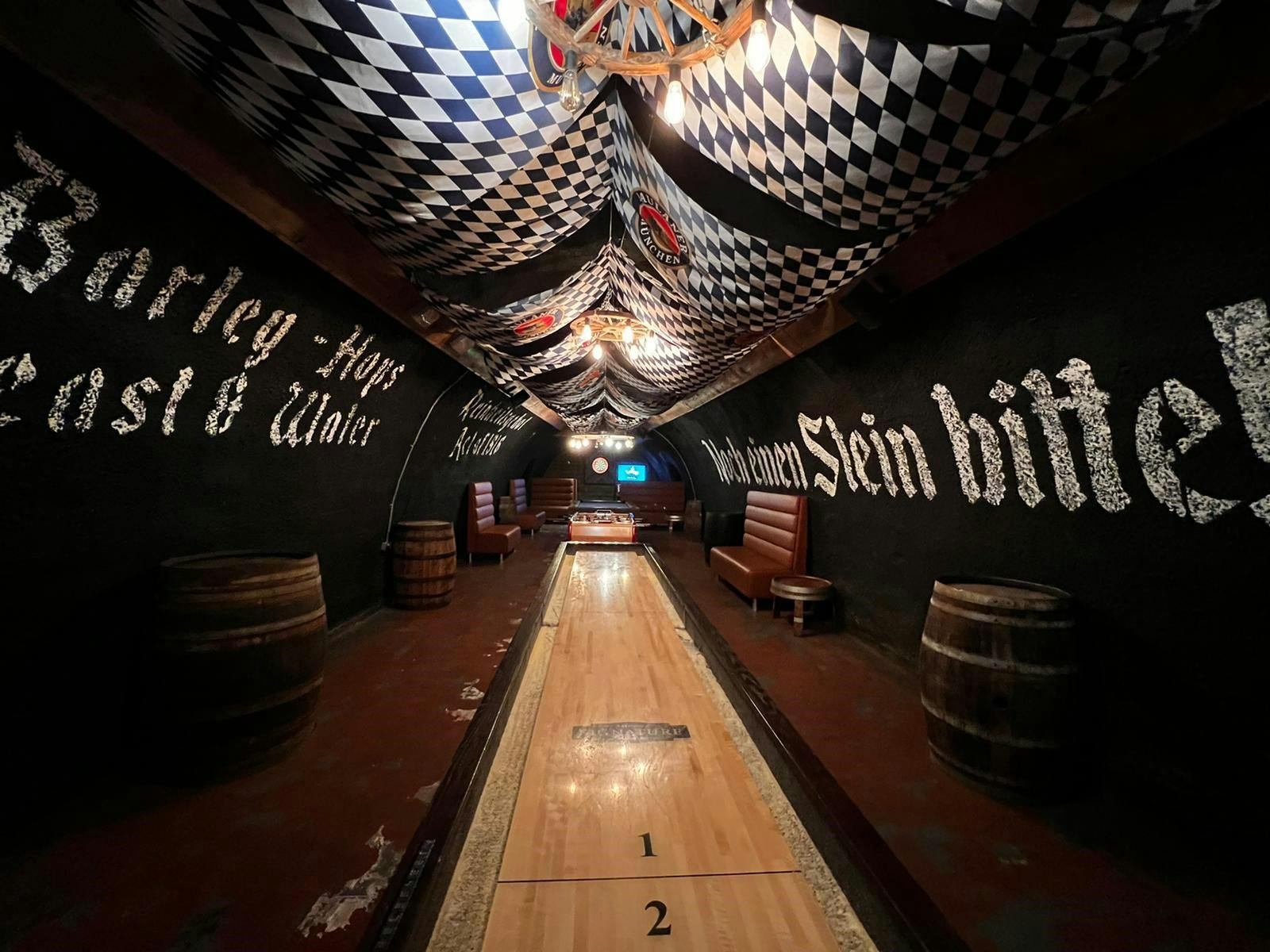 All about experience
Rennie Vaults at London Bridge is all about providing unique experiences. After all, it's home to The London Bridge Experience – a multi-sensory walking tour with live actors, uncovering the dark secrets that lie beneath the world's most famous and haunted bridge (honestly, it's not for the faint-hearted!).
While there's no need for your Christmas party to be spooky (unless you want it to be, of course!), Rennie Vaults at London Bridge has all the hallmarks of a venue your guests won't forget in a hurry – including freaky décor, vaulted ceilings, exposed brick and 2,000 years worth of history! Which brings us onto…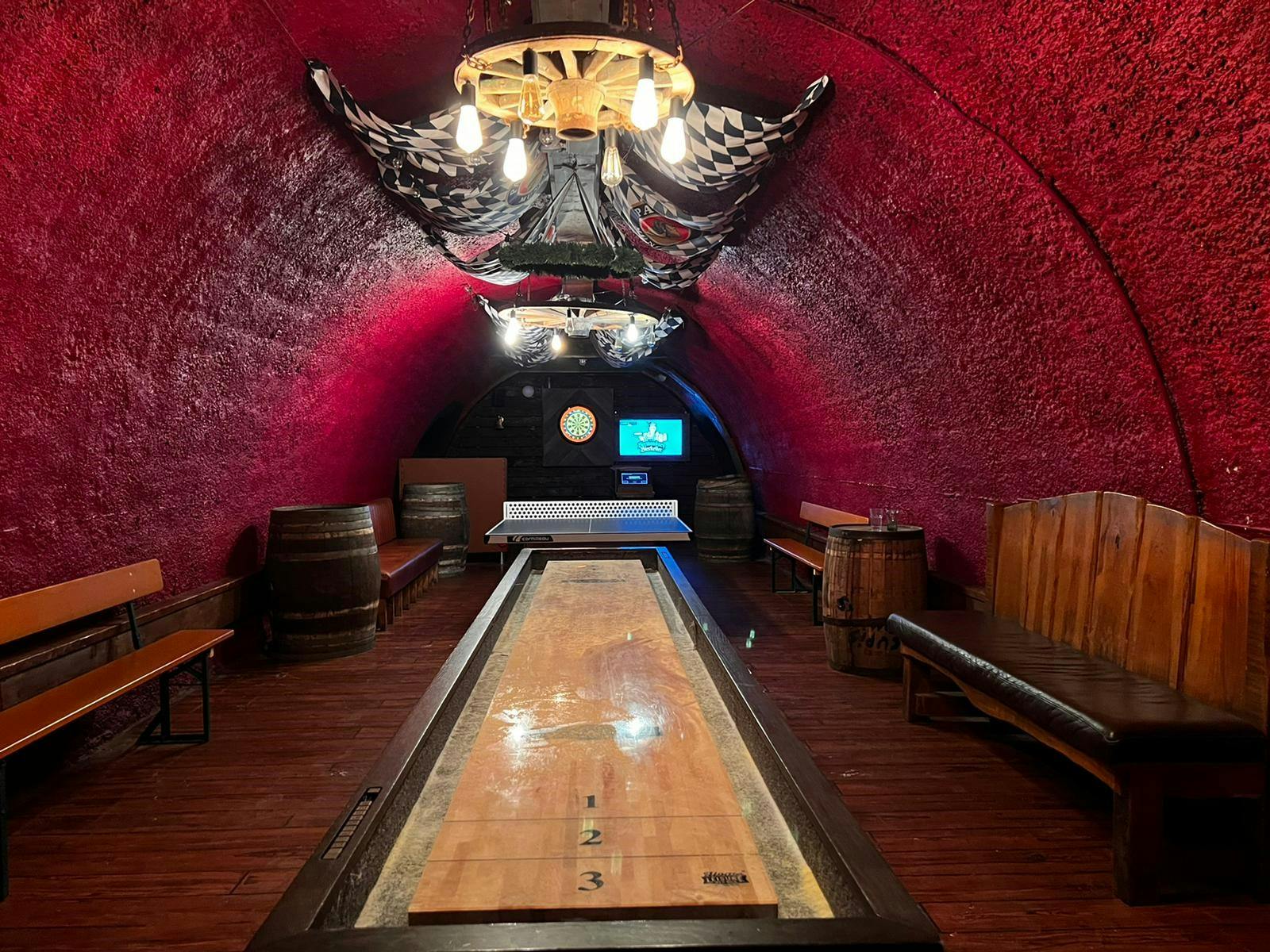 Say hello to history
Imagine hosting your Christmas party in a venue that's been around in one form or another since way back in 53 AD!
That's right, the Romans first created a bridge across the Thames here almost 2,000 years ago. Although it's been destroyed and rebuilt a number of times since then, this site has certainly witnessed its fair share of bloody and dramatic events – including the Great Fire of London in 1666.
Now you get to be a part of that history, with a Christmas party that beats all others.
All the bells and whistles
Rennie Vaults at London Bridge is no stranger to hosting unforgettable parties. And despite its historical credentials, it's got all the facilities you could possibly need to make your vision a reality.
We're talking over 700 square metres of space, state-of-the-art sound systems, aircon, in-house lighting, wifi… you name it! Plus, the in-house catering team can offer bespoke food and drinks packages tailored to you and your team.
From buffets to sharing platters, canapes to one-of-a-kind set menus, this is the place to eat, drink and be merry!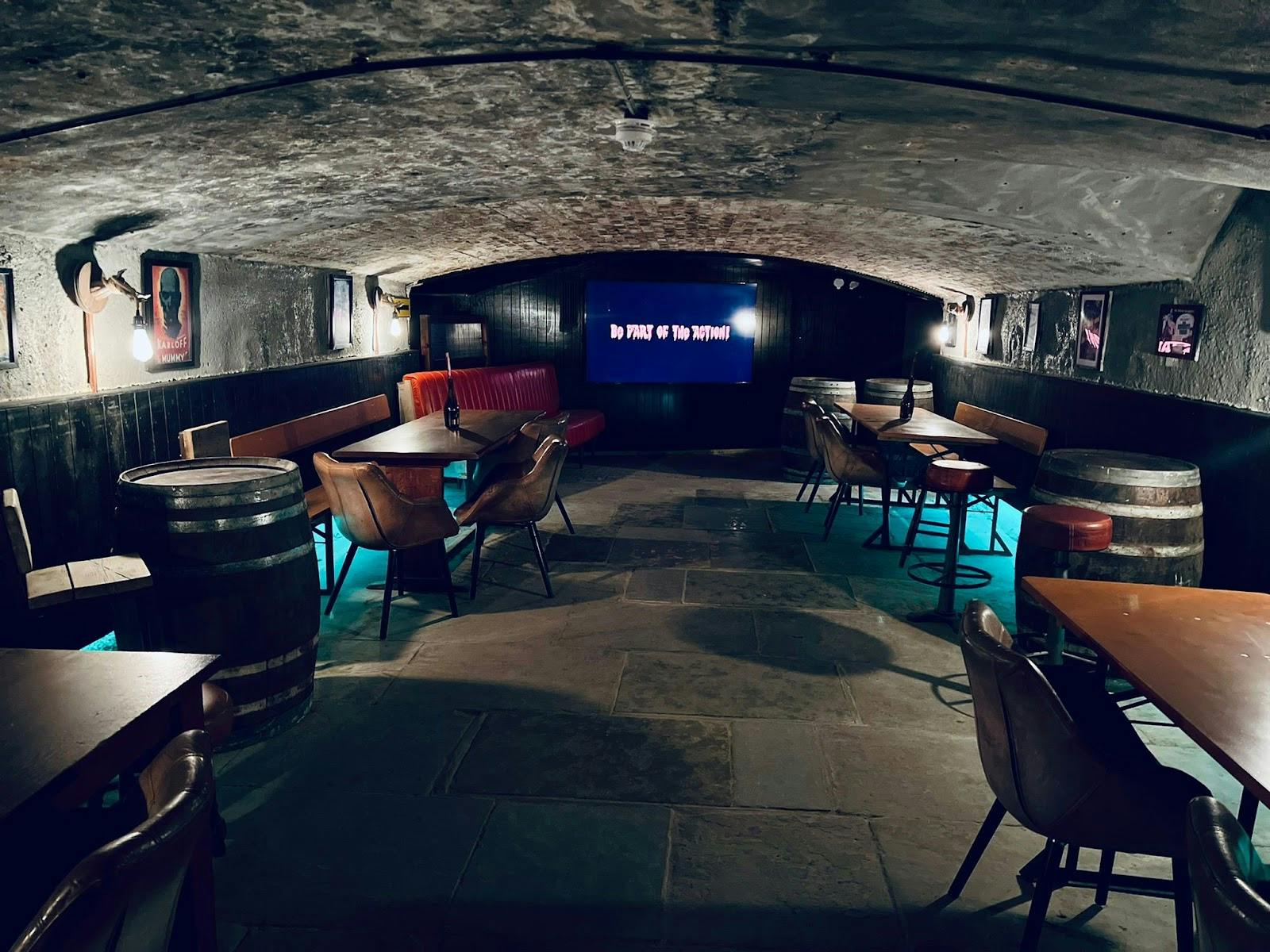 Location, location, location
Rennie Vaults at London Bridge is located in an envious spot, opposite London Bridge station and just around the corner from Borough market and Southwark Cathedral.
With a massive choice of transport links (from tubes to buses and trains), it's the ideal venue for all your guests to get to. Oh, and for those travelling from further afield and looking to make a day of it, there's no shortage of things to do in the vicinity – whether that's being a good old-fashioned tourist or checking out the many bars, cafes and shops in the area.
---
So, if you're after a unique and quirky venue that can ensure your Christmas party stands out from the rest, what are you waiting for?
Just enquire now to get your festive shindigs booked into the diary. Or, feel free to check out more of our top unusual Christmas party venues if you're still deciding.
Either way, make sure you act fast – Christmas will be here before you know it!