Every fortnight the Hire Space Team will bring you top industry news, the best new venues on the site and the very best spaces we've seen in the last two weeks.
Hot Topic
Friday marked Equal Pay Day; the day that campaigns have highlighted as the point when women [on an average wage] effectively stop earning relative to their male equivalents. So, we wanted to take the opportunity to keep the conversation going and talk about equality in the events industry.
Two weeks ago we welcomed a stellar panel of professionals to EventLAB, where they discussed leadership in the events industry and how we can nurture and empower more women into those roles. Check out our video below and if you'd like to join the conversation, give us a tweet.
Fam-trip fabulousness
Last week we had the opportunity to experience an overnight stay at Good Hotel.
So, what's so great about Good Hotel? Well, it's got some fantastic meeting and event spaces to start with, from meeting rooms of all shapes and sizes to the, quite frankly brilliant, roof terrace that looks out over London.
But what's truly great about
Good Hotel
is its ethos, which is very much rooted in the local community.
The Good Training program offers long-term unemployed locals "unique hospitality training and a chance to re-integrate into the economy".
On completion of the training, graduates are offered further on-the-job training and a full-time salary at the Good Hotel and then encouraged into a permanent job in the community.
Ingredients, materials and labour are all sourced from the community and the hotel only works with partners who are committed to providing a healthy work environment and fair salaries, as well as supporting local charities.
And it doesn't end there, the hotel has a fascinating story behind it too. The hotel is built on a floating platform and originally launched in Amsterdam, where it stayed for a year before embarking on an epic voyage to its current location in Royal Victoria Docks. It was transported by a submersible barge over the North Sea Canal and down the River Thames to its new home, where it will stay for five years. Pretty cool, huh?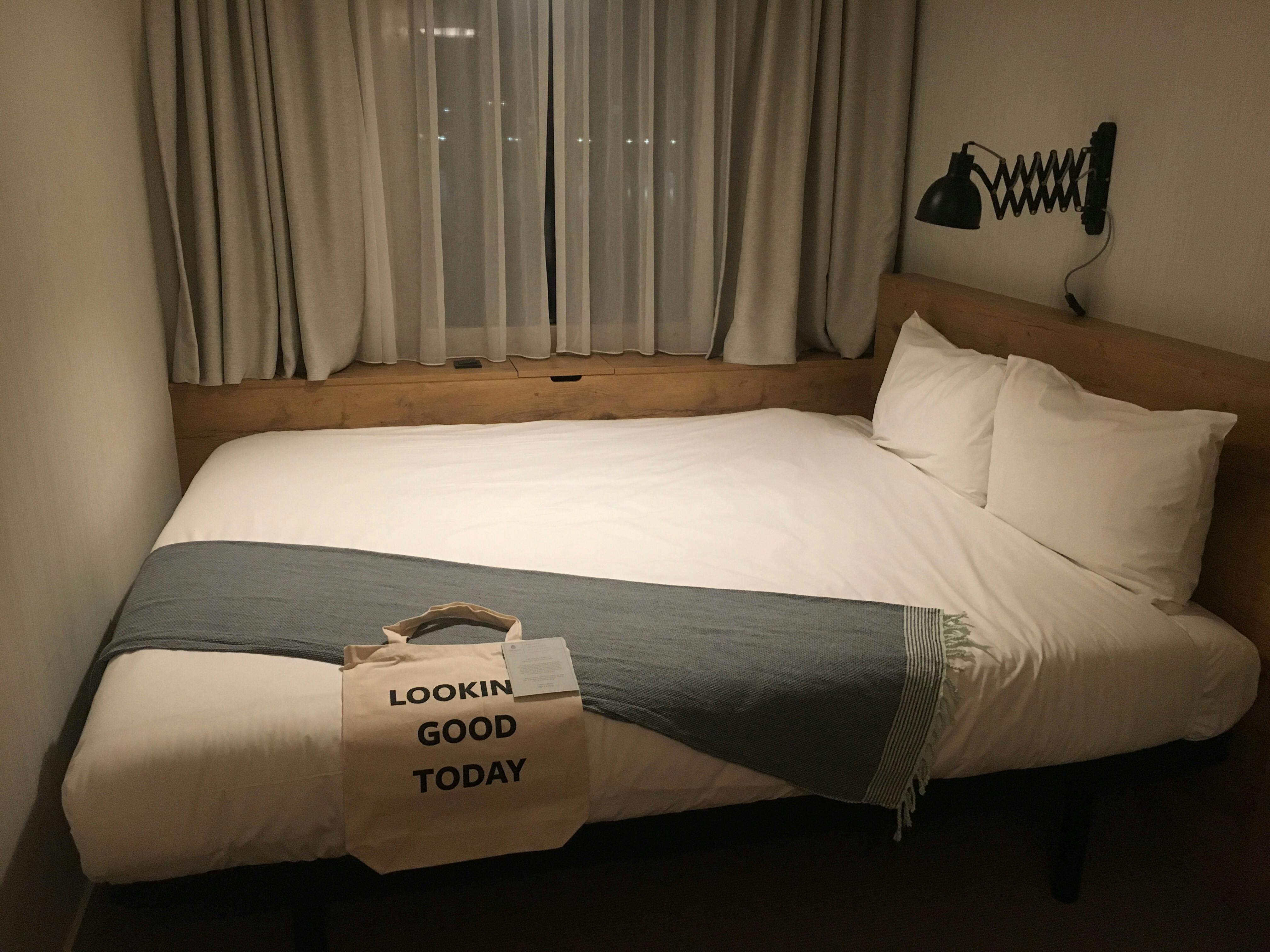 *The kind of motivation we all need on a Monday morning*
Southwark
Bala Baya is on our radar at the moment thanks to its stunning interiors and delicious food. Bala Baya isn't just a restaurant, it also serves as a bakery in the morning and a pitta kiosk at lunchtime before it transforms into a bustling and busy 'ode to Tel Aviv'.
Designed by Eran Tibi to mimic a day in the life of the White City, the menu combines the traditional and modern dishes of the city, with interiors inspired by Bauhaus architecture, creating a bright and brilliant space. Ideal for more casual events, the venue takes bookings for large parties for dinner and can cater for larger functions on request but is also a unique place to hold a company workshop or teambuilding activity.
Functional, versatile and stunning. We're big fans.
---
Stay tuned for the next Hire Space Round-Up in two weeks time. In the meantime, if you're looking for a venue visit hirespace.com