Nothing says it is summer like a garden party. A bit of alfresco food and drink, a cool breeze and blue skies. But when you're in the City finding a vibrant natural space with enough room to host a proper party can be difficult. Shoreditch Gardens offers a gorgeous natural space ready to help you realise your garden party dreams, miniature cucumber sandwiches and all.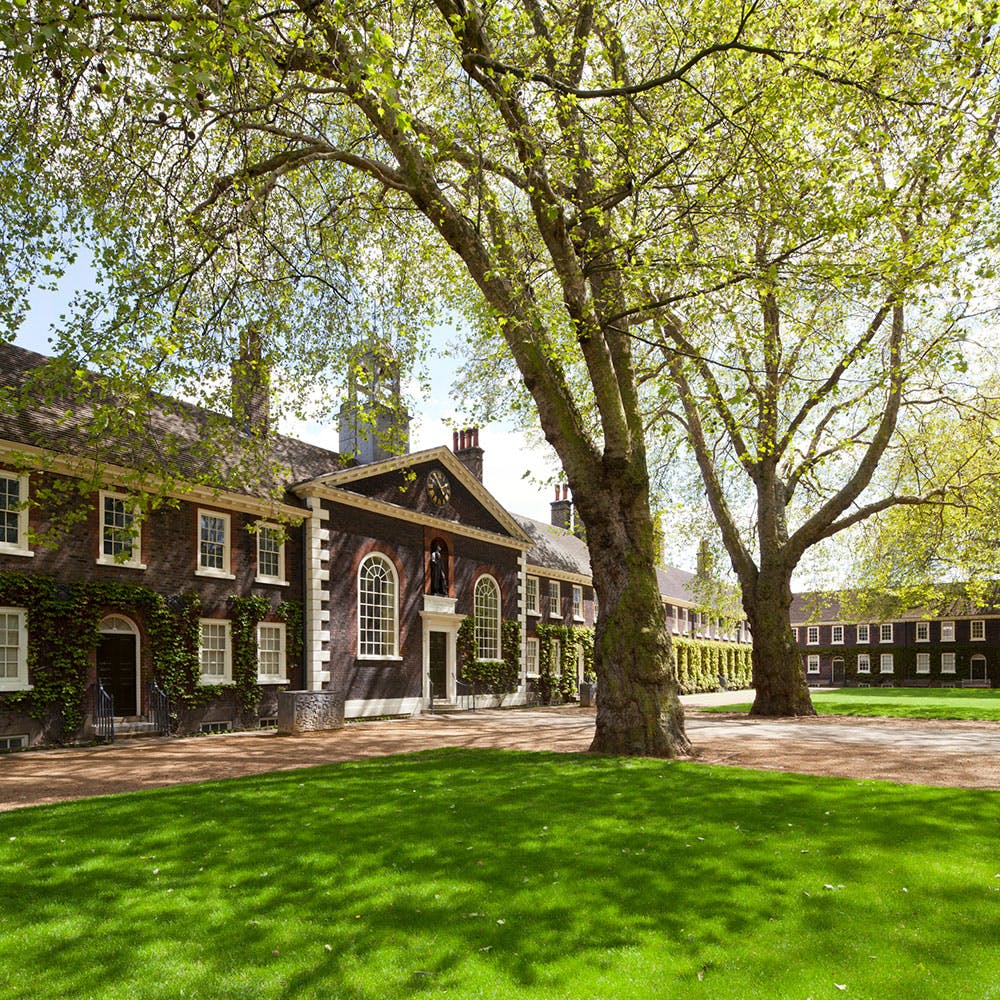 Located in the grounds of the Geffrye Museum, beneath shady oaks, the luscious lawns of Shoreditch Gardens are a rarity in central London where outdoor space usually comes at a premium. With 1750 square metres to play with there's plenty of space for your guests to relax and enjoy the season. With all that grass space you could even host a mini-sports day as Shoreditch Gardens is a popular space for activities.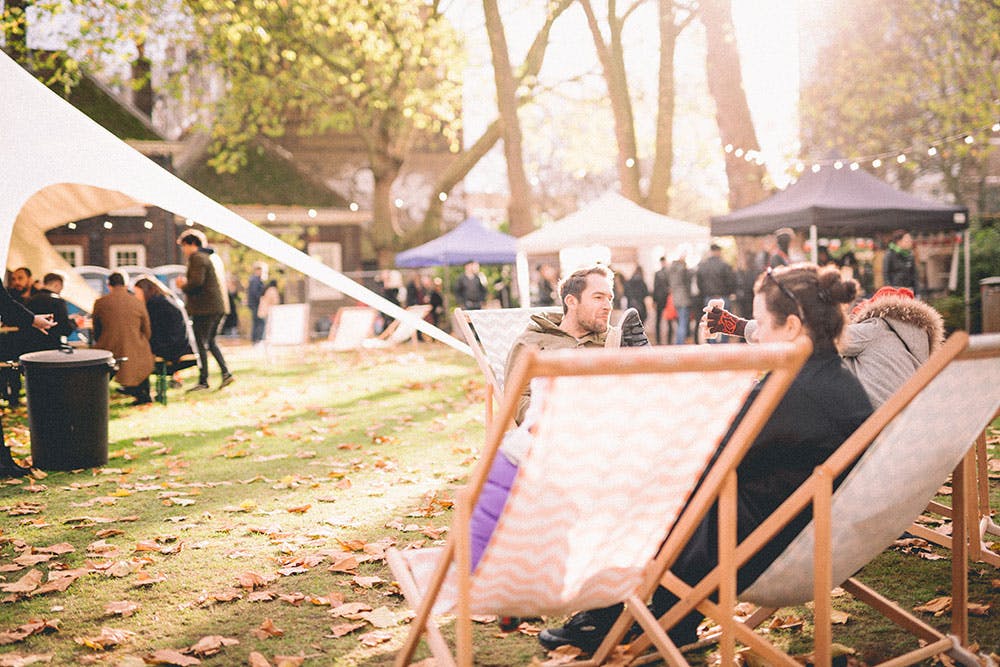 Shoreditch Garden's doesn't just leave you to sit in the grass as they offer exclusive hire of the Geffrye Museum's marquee. This clearspan marquee has been purposely designed for events and provides a covered area giving the gardens more flexibility to meet your event needs. Alongside the marquee, deck chairs are available so you can lie back and enjoy the blissful summer vibes.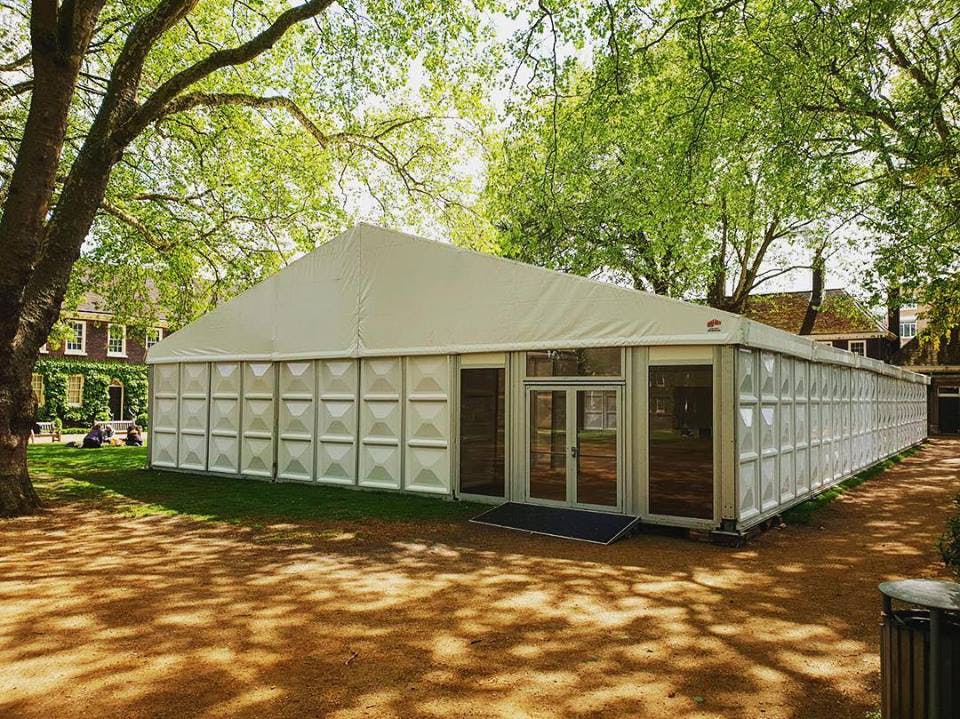 Now you can't have a garden party without fun summer food and Shoreditch Gardens take picnic spreads to the next level. Thanks to KERB street food, you can choose a selection of amazing street food vendors to attend your event. Here are some of our favourites.
Nazari offers fabulous falafel flatbreads packed with yoghurt mint garlic tahini, halloumi, almonds and pomegranate seeds, offering a mouthwatering Andalusian / Middle Eastern flavour fusion.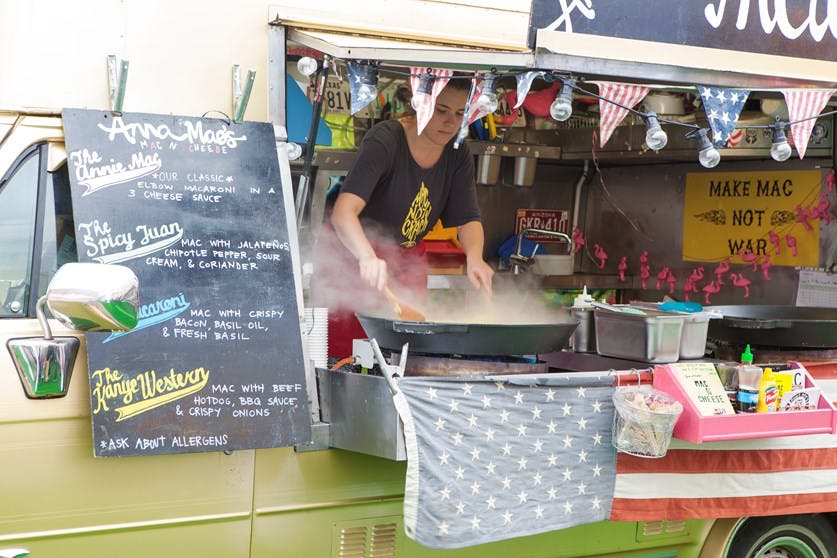 Anna Mae's Mac 'n' Cheese is to die for. Gooey cheese and delicious toppings make this a completely indulgent treat.
Nothing says summer like bbq and Oh My Dog offers amazing hot dogs made from outdoor-bred pork in tasty brioche buns with zesty fresh toppings.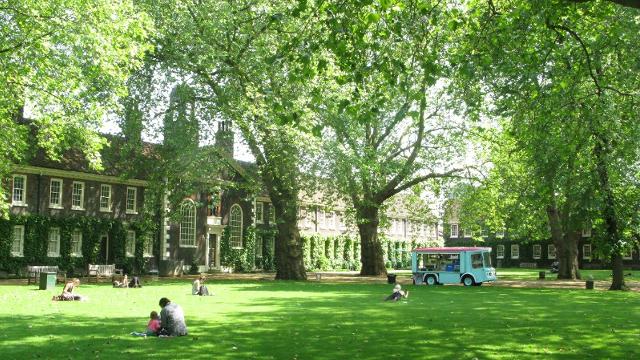 Finally, Shoreditch Gardens offers outstanding drinks packages to ensure you stay 'hydrated'. Nothing goes down better than an ice-cold beer or a cheeky Pimm's on a hot summer afternoon and with unlimited cocktails, craft beer, wine and soft-drinks there's no chance of the libations drying up.
Experience a proper summer party and book your event at Shoreditch Gardens. Their decadent fun takes garden parties to another level, guaranteeing your guests summer bliss. With typical packages starting at £60 per person, now is your chance to enjoy a proper summer party.
Planning a sumptuous summer party? Enquire with our Venue Experts to save time and get bespoke venue recommendations