If we learnt anything from remote working, it's that a great background goes a long way in injecting some inspiration into meetings. And although we're secretly relieved to be leaving palm tree-decked screens in 2021, we've got plenty of beautiful backdrops up our sleeves to animate in-person meetings!
We've scoured our listings for the very best London meeting rooms that brighten up any discussion, and have come up with a list of five truly special spaces. Read on for our top picks to help banish boredom from the boardroom!
Bright, airy, and powered by green energy, Anomalous Space's pared-back environment is the ideal setting for a relaxed brainstorming session. Offering several welcoming spaces to host your meeting, from an open-plan living area complete with bean bags and armchairs, to a tasteful meeting room with a whiteboard and kitchen, there's something for every format of meeting. And as an added bonus, you'll even find a projector and screening room on site to really get sparks flying - how much more creative can you get?
Location: Angel
Capacity: 20 boardroom; 40 standing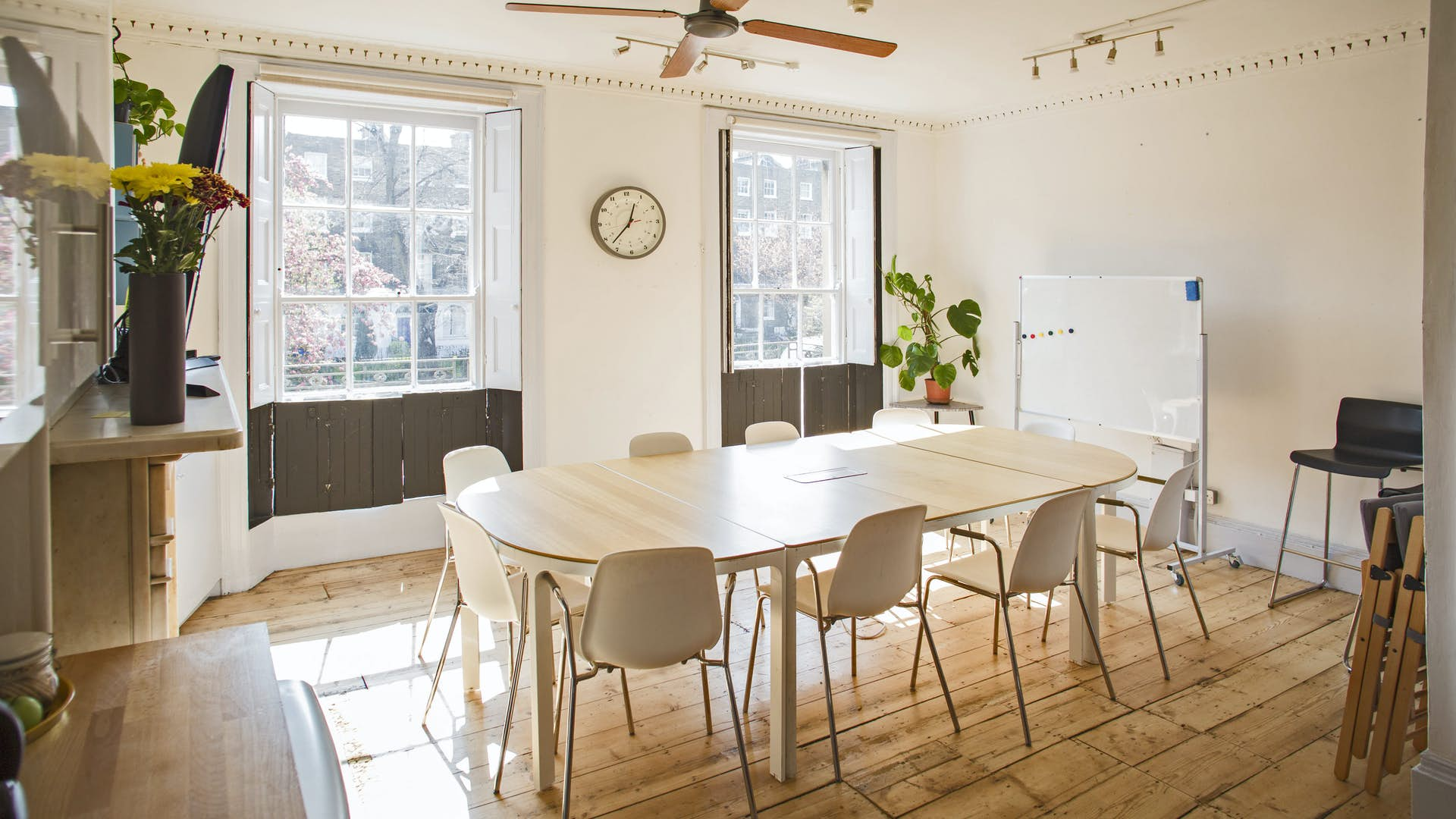 Brand new and storming onto the venue scene, Red Wolf Mayfair is the new trendsetter in town, with sleek, stylish spaces for meetings and much more. Whether you're looking for an intimate boardroom setting or a spacious hall to host attendees at tables, the flexible spaces at Red Wolf House have you covered. And with an art gallery and VR gaming centre on other floors, there's plenty to draw delegates to a meeting at this venue!
Location: Mayfair
Capacity: 120 cabaret; 250 theatre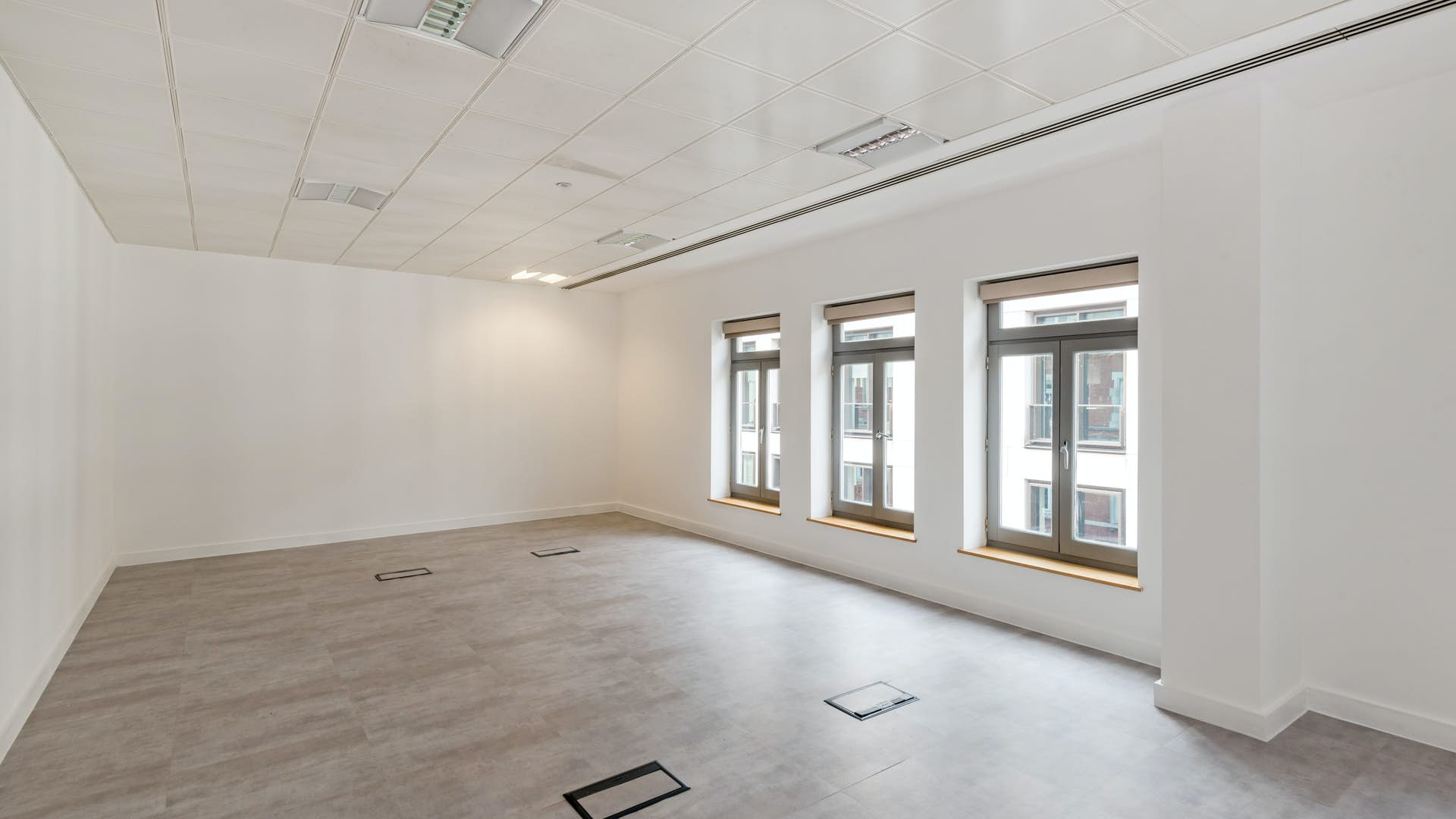 If you're after something grand and historic - but still fully equipped with all the modern amenities you could ask for - St Mary's Venue is an excellent option. With a lower floor featuring a large, blank canvas hall, complete with a kitchen and built-in coffee area, it's ideal for meetings of up to 250, but can accommodate smaller numbers as well. Fully flexible, the space plays host to three smaller meeting rooms (which can also serve as breakout spaces), plus a moveable soundproof wall which can be used to divide the main space.
Location: Marylebone
Capacity: 160 cabaret; 250 theatre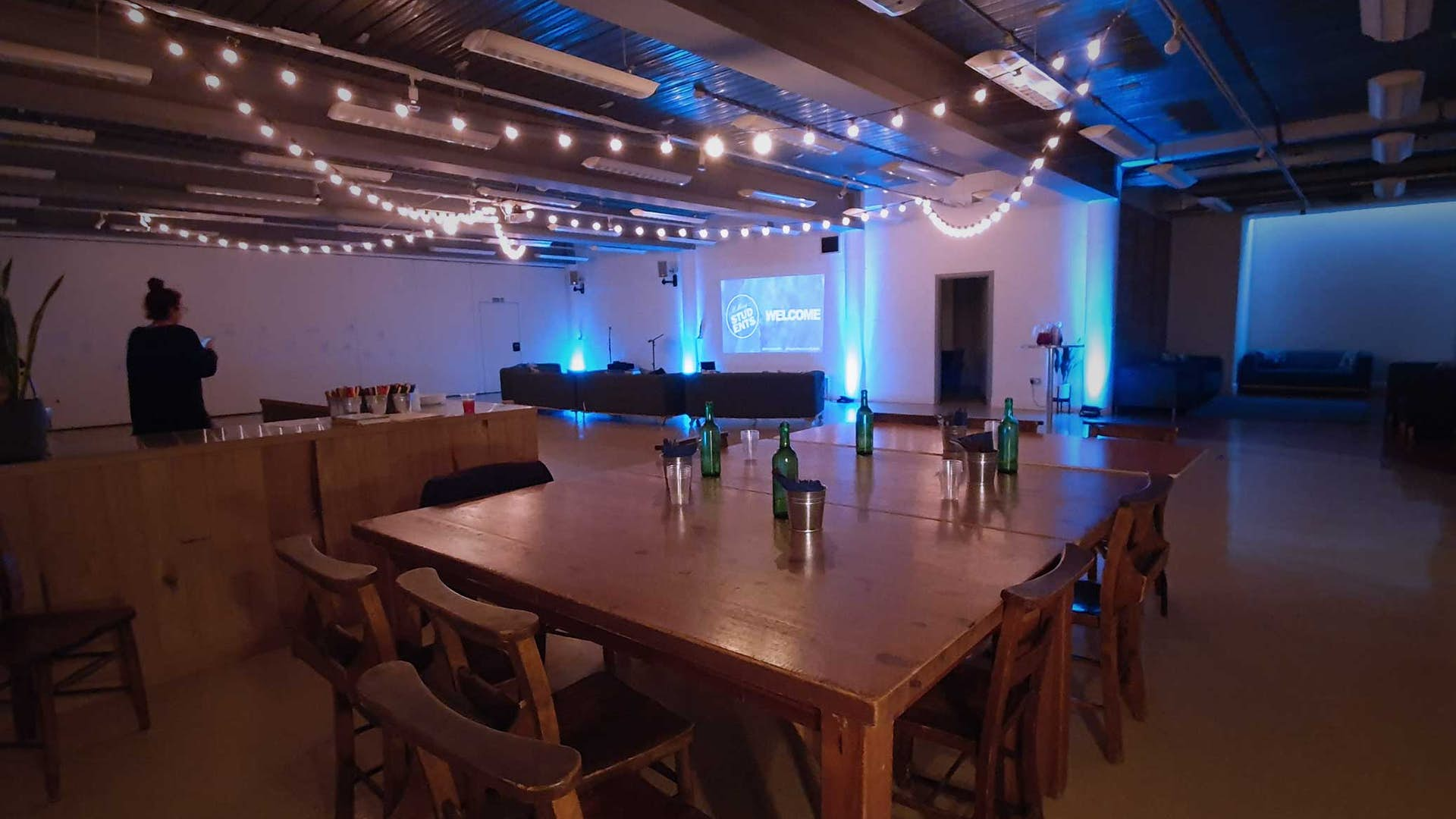 Gloriously eccentric, the Zetter Townhouse is a breath of fresh air for anyone tiring of stuffy hotel boardrooms. Stuffed with treasures from a previous owner's travels around the world, this quirky house lends itself perfectly to inspiring attendees at meetings (especially with that beautiful pedestal table at the centre of things!). Plus, with a games room and cocktail lounge in the same building, this is one meeting delegates are never going to want to leave!
Location: Clerkenwell
Capacity: 22 boardroom; 50 theatre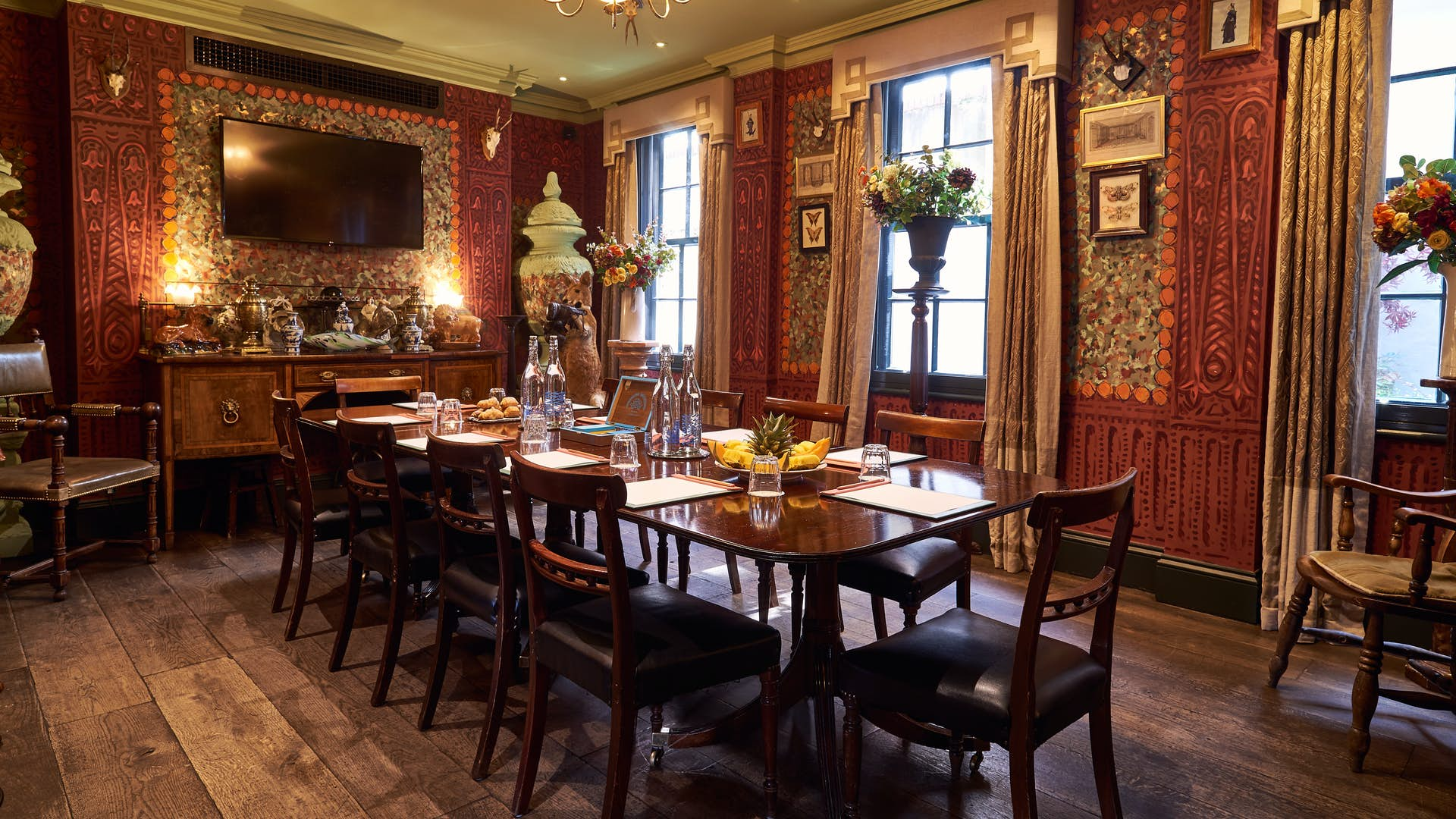 An elegant spot for an update or board discussion, this exquisite members' club is an icon of British architecture, with a distinctly international nature. As the home of the Royal Overseas League, the horizons of your meeting are sure to be broadened by this inspiring venue - not to mention the stimulating effect the stunning views of the garden and Green Park guarantee to have on discussions!
Location: Green Park
Capacity: 20 boardroom; 45 theatre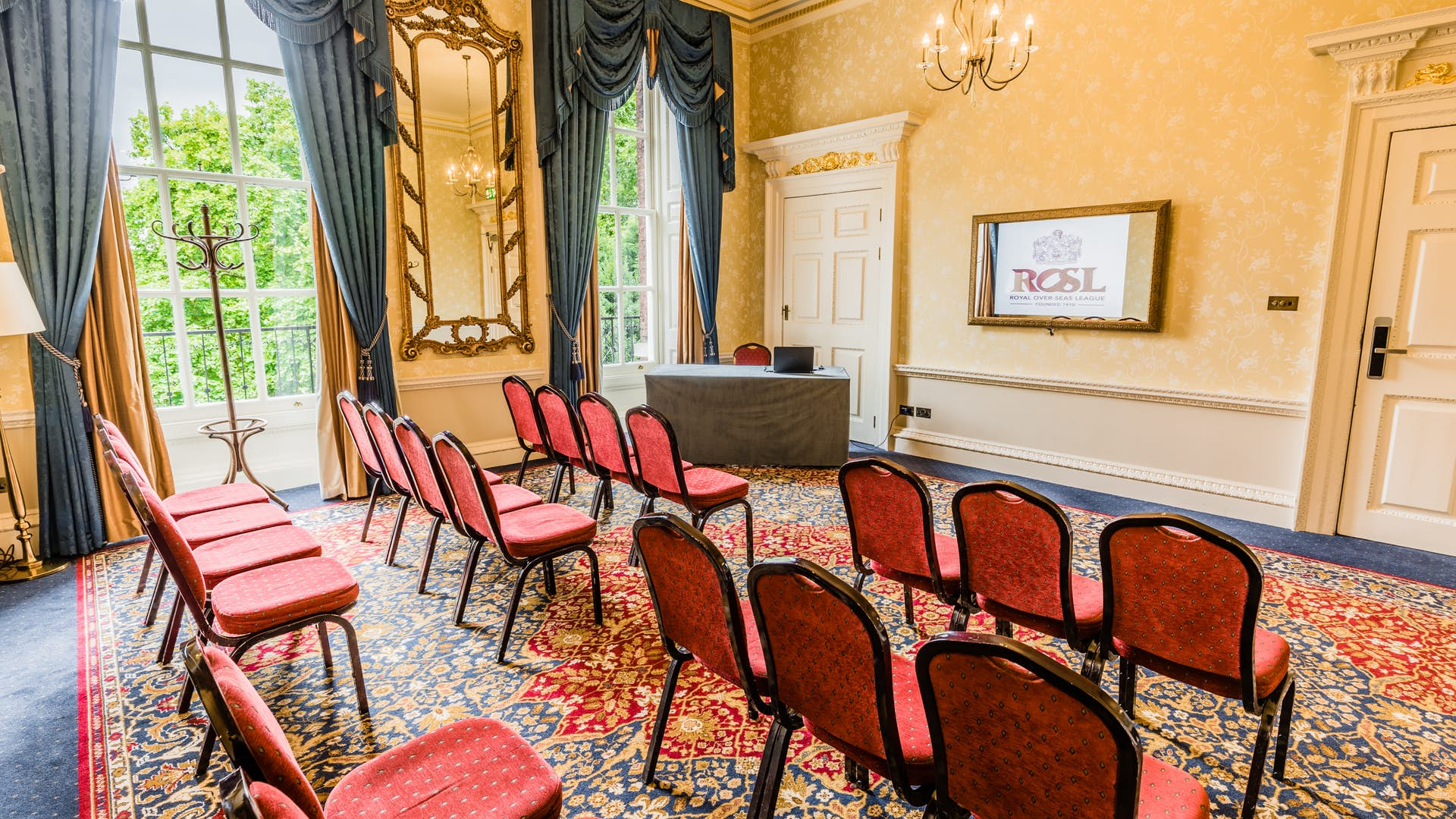 ---
If you're dreading the dull meeting dates in your company calendar, why not shake them up with a tour of London's best meeting venues? Enquire now to book one of these lovely venues today, or check out more of the city's best spots to banish the boardroom blues!