As most marketeers can attest, standing out amongst the sea of competition is a challenge that requires constant experimentation. If you're making a business case for an event, you'll be well-versed in the reasons they can be an invaluable part of your marketing mix, from drawing new audiences, to creating a stronger brand identity, and strengthening brand loyalty with physical interactions and experiences.
However, an event is only as powerful as the engagement it receives from its attendees. A large-scale, high-budget event might fall short on ROI for several reasons, while a small but well-considered event could create ripples that propel your brand and boost audience engagement significantly. The difference? It all comes down to how hard you make your content work for you.
At Hire Space, we advise clients on the full scope of their events, from planning and delivery, to extending the life and usefulness of a single event for months or even years to come. We've put together the key points we share with clients, as well as taking a deep dive into strengthening your content and bringing your audience on the journey with you. So strap in and read on for our top advice on how you can leverage the content from your event to make it a no-brainer investment for your brand.
Why Quality Content Alone Doesn't Cut It
It goes without saying that the quality of your content is a major factor in how well your event performs. Having an original, intriguing, and genuinely exciting programme is a huge part of the battle to draw an audience: after all, you're persuading people to give up their time to hear what you want to tell them. Your content should demonstrate genuine thought leadership and provide useful insights that justify the audience's attendance - but if you're looking for advice on what to say, rather than how to use what you say, that's a topic for another time!
Back to the point: it's not only how good your content is, it's what you do with it that counts. Done well, an event can be an extremely powerful tool to draw in new audiences, cement your reputation and authority in your field, and build loyalty around your brand. But events guzzle up a lot of time, energy, and resources, and unless you exploit the content produced, starting before your event, and continuing well past the event itself, you won't reap the benefits of the event in full.
Hire Space Top Tip:
If you're looking for more advice on setting out an event strategy, the professionals at Hire Space 360 are on hand to help. Get in touch for expert support on managing event delivery, and showcasing your brand in the best light.
How To Make Your Content Go Further
As marketeers, we're well aware that every investment has to demonstrate a tangible return: accordingly, your event itself shouldn't be a stand-alone, but a source of content to be mined for material before, during, and after the date. Extending your event content has plenty of benefits, from giving your brand a boost in organic search rankings, to creating link-building opportunities with industry networks, sponsors, and event stakeholders. Here are our top tips for making the most out of each phase.
1. Understand your target audience

First and foremost, it's essential that you understand your target audience and produce content that suits them and what they're looking for from the outset. Too often companies fall into the trap of putting out content they want to share, rather than what their customers will actually be interested in learning about. Creating content that pushes your brand forward and genuinely engages your audience, however, requires a solid understanding of who it is that you're aiming to attract, and what makes them tick. Building customer personas will help to direct your marketing efforts towards your target audience.

2. Use multiple media channels to promote your event

Taking a holistic approach to marketing is key to a campaign's success. People consume media in vastly different ways, and a varied diet of pre- and post-event marketing materials is an excellent step towards reaching the widest audience possible. The more media you employ to share your content, the further it will spread, so the trade off tilts heavily in favour of diversifying your marketing channels. As we'll dive into later on, this doesn't need to be too much of a drain on your time if you repurpose your content wisely.

3. Make use of your networks

Social networks are one of the best resources available to a business, and tapping into the power of word-of-mouth marketing is hugely valuable in growing your audience. This doesn't just mean creating a hashtag and sharing it with attendees (although we do recommend this, as it gives people a unified place to share material, which can do great things for engagement!). It also means making your content as shareable as possible, both for speakers and attendees, so that you create a ripple effect through a wide circle of potential audiences, both before and after your event.

Your speakers and event stakeholders will likely have separate audiences that you should be taking every opportunity to leverage as well, especially if they appeal to similar markets. It's a mutually beneficial relationship, so make sure you're sharing material across your channels that makes the most of your network's networks!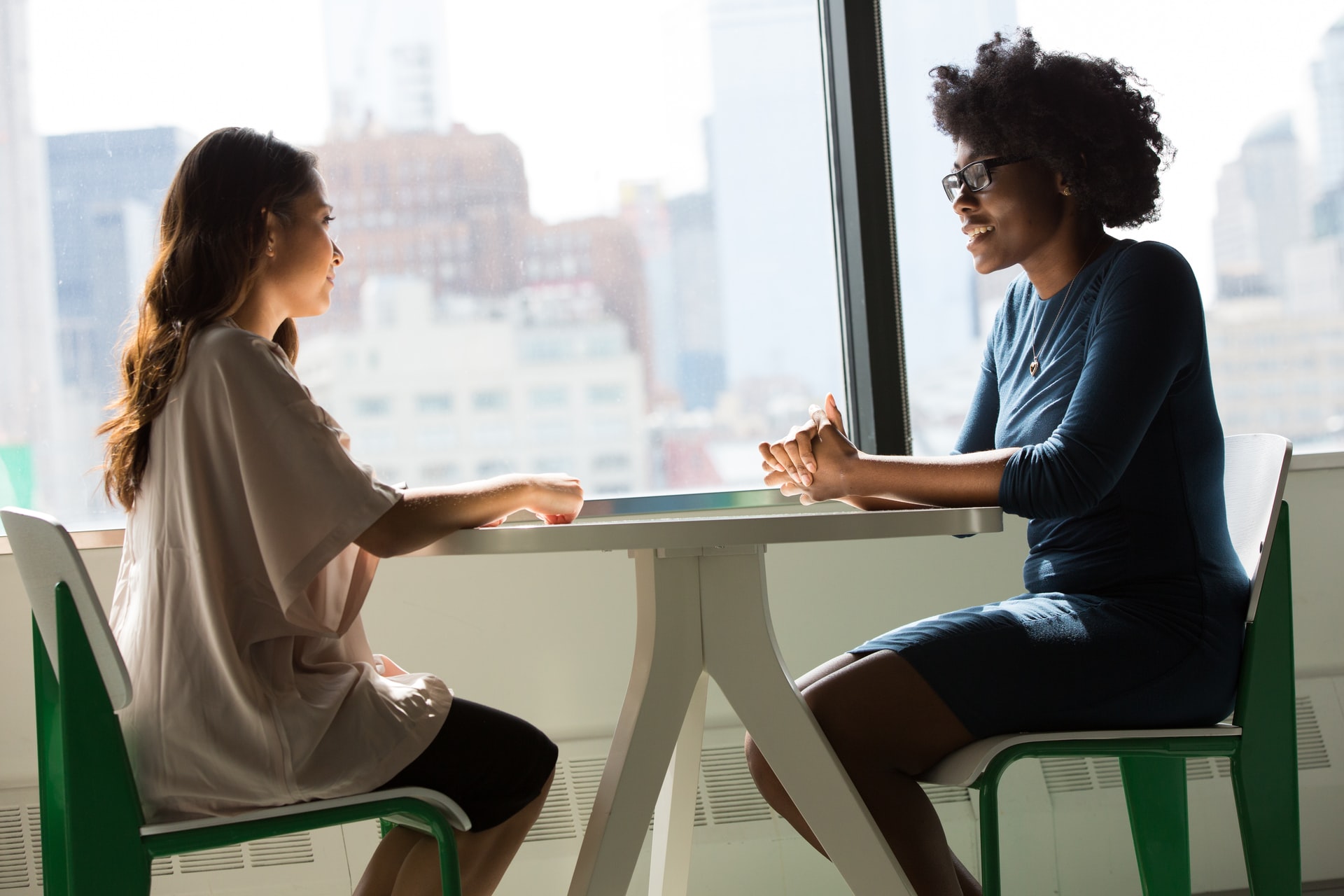 4. Incorporate interactive content into your event

With traditional formats of events struggling to pull in pre-pandemic numbers, event planners and marketeers alike should be looking to redesign how we run our events. If you're running a conference, rather than static sessions, try hosting a mixture of workshops, short seminars (no longer than 45 minutes per session), and panel Q+As, which allow the audience to be more involved and to get more out of the live event. Interactive sessions can add a lot of inspiration to event proceedings, and trends show that they're on the increase across all industries' events.

With some creativity, you can easily develop experiences that users will be eager to share on their own social platforms - after all, finding ways to get attendees to engage with and generate content themselves has exponential potential. Experiential activities are excellent for this: we'll dive into some of our favourite examples we've seen later on, and provide tips on harnessing their power for your own events.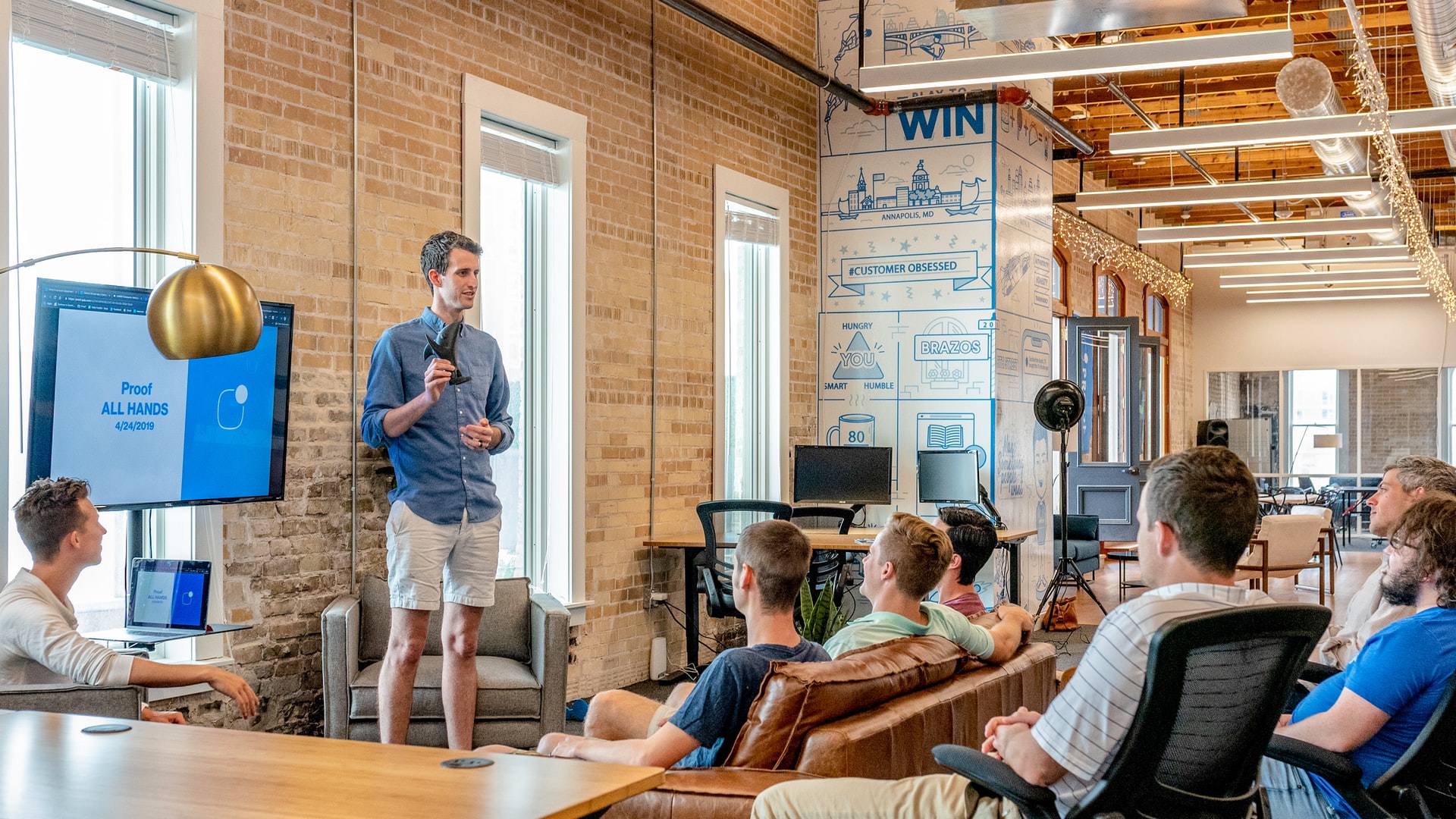 5. Repurpose and reiterate

We'll go into this in more detail below, but your event's potential is like an iceberg: the event itself is only the tip of what can be done with the content! There's so much more mileage to be taken from it through repurposing the content for blogs, videos, and much more - and not just in the short-term; your content can be just as relevant months or even years down the line. In the grand scheme of things, events provide a huge amount of bang for your buck, but you need to be actively looking to wring out the value from the content you've produced.

Applying These Insights To Your Event Content Marketing Strategy
Now that we've shared the headlines, we'll dive into how they can be applied to your marketing strategy, before, during, and after the event itself. First and foremost, this involves developing a strong content marketing plan so that you understand what is needed at each stage, and how best to employ the resources available to produce that content.
Creating a strong content marketing strategy
A content plan is absolutely key to have in place before you begin laying out the bare bones of your event. After all, every element of your event should be focused towards achieving your key objectives, whether that's building an audience or increasing product sales. Don't leave it until after the event to look at the content produced and decide what to do with it: this only means you'll have to bend the content to fit the purpose you want it serve, rather than making sure the content produced is aligned with your message.
For example, if you've decided that infographics will be a strong medium to engage audiences after the event, first think about what story you want the infographics to tell and work out the data points you'll need to convey it. Then use these data points to evaluate where you need to collect information before and during the event, such as at registration, session checkpoints, and by recording workshop attendance numbers. They can also be translated into polls that audiences can contribute to at the event.
SEO should also be at the fore of your marketing strategy, as any content you produce should be designed to rank on search engines in order to bring in new audiences. Before you set the programme for your event, research keywords you're looking to rank for, and use these to shape the themes of your event content. It's far easier to do it this way round, building content around the key terms you're targeting, rather than trying to work pre-existing content into articles headlines that don't quite fit the keywords. If your content sessions are formed around the key terms, you'll be able to repurpose them into blog posts, videos, and more that rank well for SEO, and can be used to build valuable links.
Below is a quick, handy guide to create a solid content plan for each piece of content and make sure it provides optimum value to your brand. We're taking the example of a health food company promoting their new vitamin tablets and launching the line with an in-person health event, featuring panels from health experts.
Step

Action

Example

Customer Personas

Identify your target audience for this piece of content and research what they're searching for.

Mid-30s, sustainability-conscious, worried about signs of ageing. Time-poor but active on social media and use it for advice on skin care and health.

Type of Content

With your customer personas in mind, identify which types of content are most likely to appeal to the target audience.

Expert how-to guide

Keyword

Carry out keyword research in tools such as Google's Keyword Planner.
Review questions asked by customers and answered by competitors.
Identify whether any content that's already been published could be revisited or reused.

"How to make skin look younger"

Also create short list of high-ranking related words to include

Justification

Explain what purpose the content serves and how it will drive audiences to your site.

This content will rank for SEO due to its selection of keywords. It will also use the authority of the speaker to draw audiences to the brand.

Stage of Funnel

Identify the stage of the funnel the audience targeted by this piece should be at.

Aware of the brand but not necessarily customers. Not currently buying vitamins from our company.

Brief

Sum up what the style of the piece should look like, key terms it should address, and the audience it should target so that this can be shared with others in your team.

Targeted at 30-something, sustainability-conscious, skin-conscious audience. Used for SEO: include term "How to make skin look younger" in title.
Using your marketing plan to develop a content programme
Continuing with this example, we can begin to build a content session that could be delivered at the health food brand's product launch event. Once you've ascertained that the goal is to end up with a how-to piece from a skincare expert, you'll need to work backwards, recruiting a reputable speaker to take part in a Q+A and identifying the main questions that should be asked during the session. You'll also want to consider other content that could spin off from the same session - for example a series of video clips discussing why health starts with what you consume, and a series of quick FAQs on the topic that can be shared on social platforms.
By setting out the goals you want to achieve with your content in advance of planning it in any detail, you'll be well-placed to make sure your content performs as strongly as possible for your brand.
Content isn't only produced during and after the event: in fact, we advise thinking of the event as a mid-point or epicentre of the surrounding content, rather than the be-all-and-end-all. Attracting new audiences to your brand goes hand in hand with running up interest for your event, and there's no better time to get your audience hooked on what you have to say, than in the build-up to the event. Here are our top tips for getting the most out of the build-up to your event.
1. Share sneak peaks in interesting formats
Most event marketeers agree that the best way to stir up interest in your event is to put out teasers of what's in store. We recommend narrowing in on a couple of the key topics of your event and publishing snippets of content, quotes, and speaker bios pre-event to get your audience interested and build some buzz around the upcoming event. Some ways of doing this include:

Creating Instagram-format images of speakers with their session title along with your company or event branding so that they can share them as announcements
Making short Q+A videos with speakers for a preview of some of the content areas
Sharing some top content teasers as adverts on relevant podcasts
Hire Space Top Tip:
Whatever your content is, it won't engage everyone, and trying to drum up interest from diverse sections of your audience base is likely to lead to a confusing muddle of headlines. Instead, choose a portion of your audience that's likely to attend your event, and tap into the content that will resonate with them.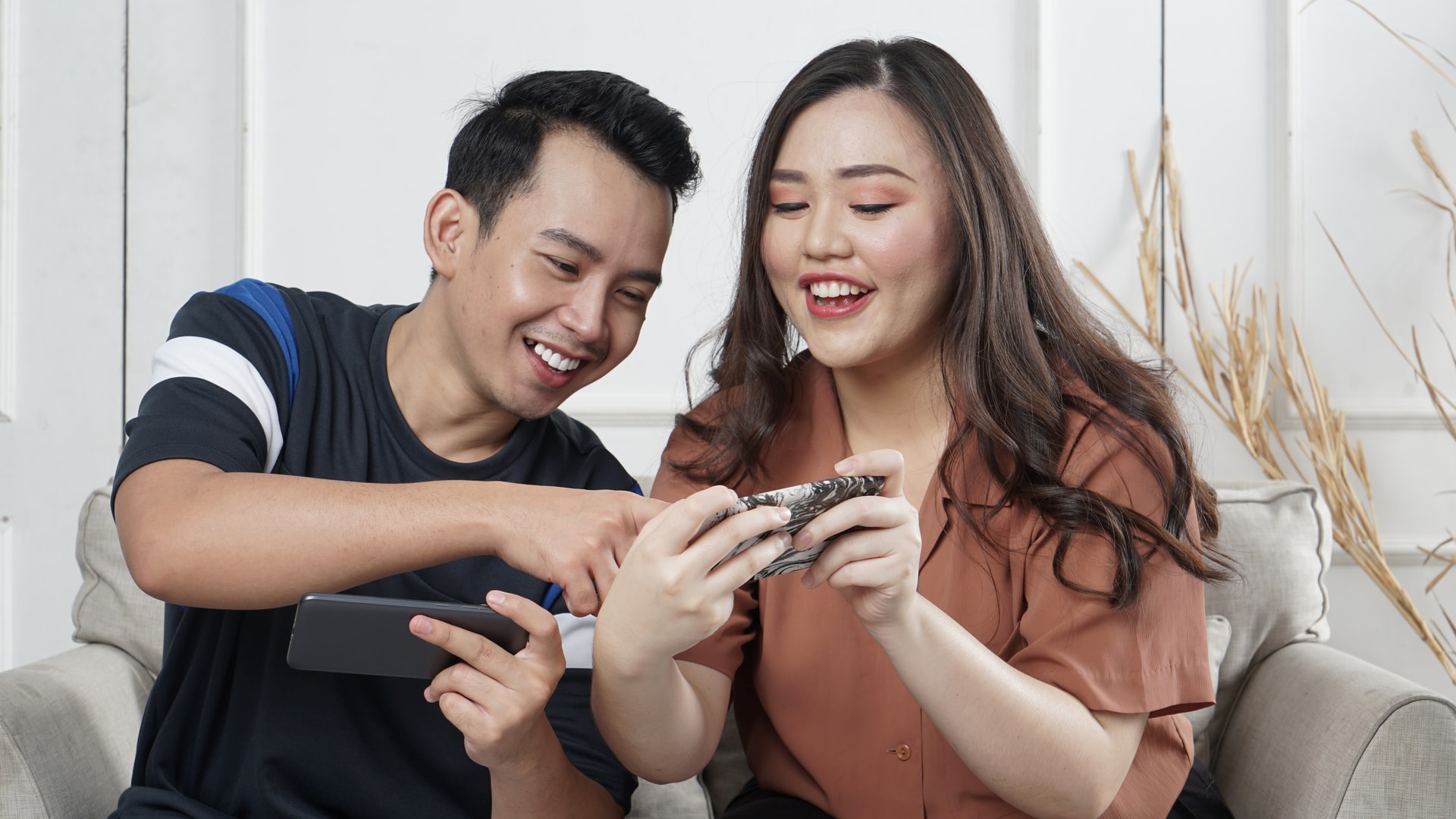 2. Create content to link to
It's a good idea to actually get some longer form content down on paper before the event, as having blog posts, such as Q+As with speakers, or a guest post from one of your sponsors or speakers, gives you something to link to, and provides a longer-form introduction to your event than social posts can do.

It's hugely valuable to get speakers and sponsors involved in this content, as you can tap into their networks when they share it on their social platforms.

Many high profile companies use this tactic to raise awareness of their upcoming events. For instance, in the lead-up to their annual Talent Summits, Chief Executive Magazine publishes a series of articles focusing on its speakers and highlighting their expertise in the areas that they'll be speaking on at the event. This helps to promote the event not only for the content it promises to deliver, but also the people who will be delivering it, allowing the company to harness the power of their speakers' authority and networks.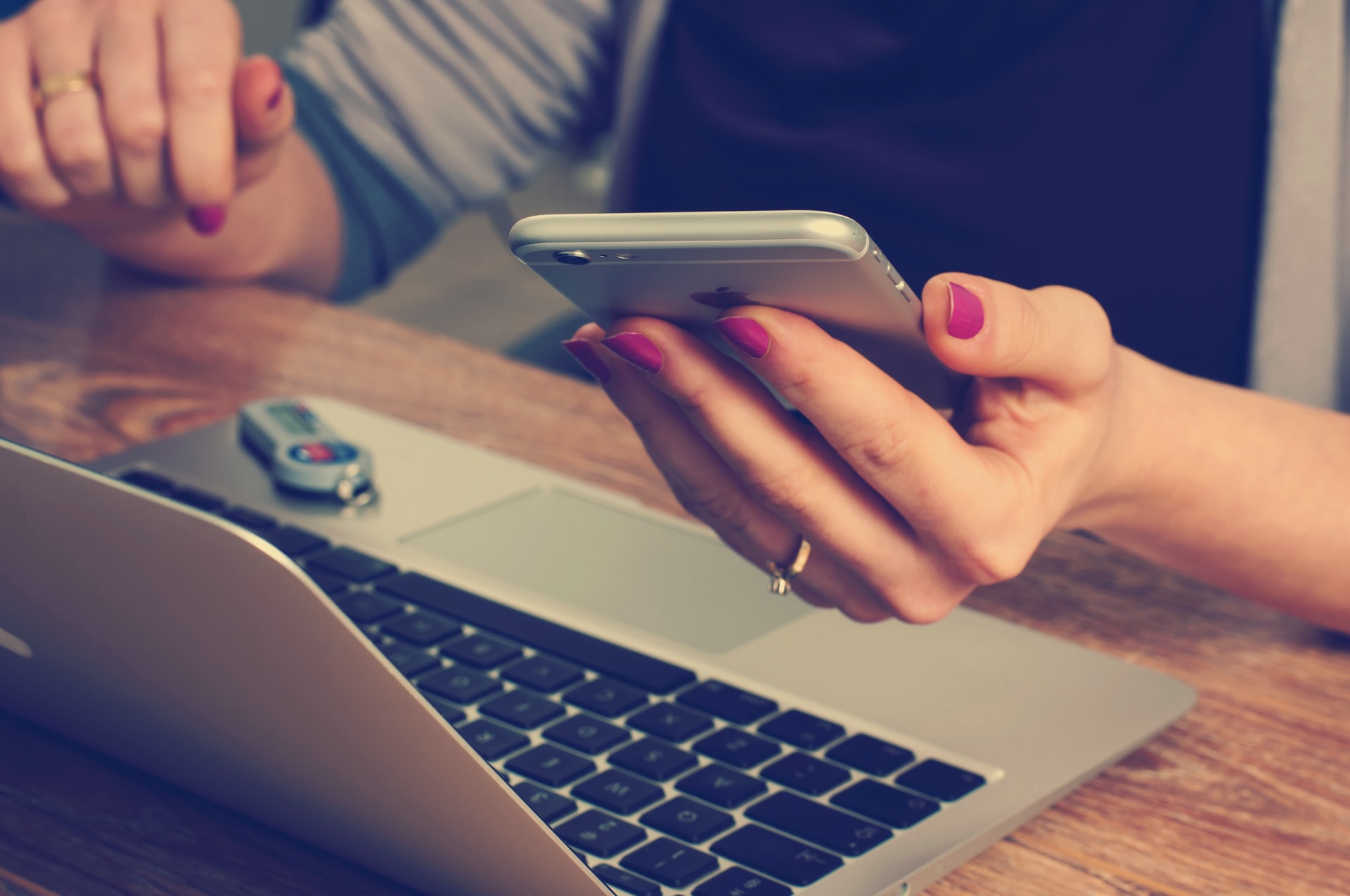 3. Aim to get features in industry media
You can shout about your event on your own platforms until you're blue in the face, but you still might not manage to spread the message beyond your already-engaged audience. As a big part of the point of events is drawing in new audiences and customers, you need to branch out to find them where they are. Explore whether you can get guest posts and features promoted in other outlets, as this allows you to tap into audiences who aren't already engaged with your brand on social media, or receiving your emails.

It's absolutely key that the content you're producing to promote the event is of interest to the publications themselves: why else would they want to publish it? Evaluate which topics from your event apply to the audiences of the publication you're aiming for, and present them from an angle that resonates with the readership.

Often strong headline speakers or unique elements of the event will be of interest to publications, so centring your pitch around the 'who' and backing it up with a peek at the content is likely to be a stronger angle than trying to pitch content alone. The rewards can be well worth the effort: as well as reaching audiences that are engaged with other relevant outlets in your industry, you'll also get more exposure from people searching terms related to the article, particularly if the publication you're featured in ranks well on search engines.
Presenting Your Content At The Event
In today's culture of constant stimulation, gone are the days of static content sessions at events. Even at corporate conferences, audiences expect more than being talked at - at the very least, they look for involvement and active learning opportunities, like workshops and discussions that provide a chance to interact with the material. We say why stop there: your event content is what people will remember, so make it pack a punch!
1. Make your content an active experience
Ensure that any content session allows for active participation, from debates to demonstrations, to Q+As, so that the audience becomes a contributor to the content. This ensures they feel a sense of loyalty to the brand, and are invested in the outcomes of the event. It also helps to make the content shareable by attendees, as they'll be more likely to share their experiences of interacting in collaborative workshops and exercises on their own platforms.

You could divide the room and organise a spontaneous quiz or debate, or just ask people to move to different areas of the room based on a spectrum of how they feel about a topic, or to find others interested in areas they'd like to discuss. You could also invest in a polling app, like Arena, which lets attendees answer questions from their phones, and feeds into an overall attendee response. This gets attendees contributing to the content and makes it more likely that they'll remember your event for the right reasons!

If you're looking for more inspiration on building experiences into your events, check out our guide to meeting the 'experiential imperative' head on, and creating experiences no attendee will forget.
2. Shake up the format
The idea of sitting still for an entire event is pretty outdated at this point, and it's not doing your event any favours if the content is delivered in a tired format. Instead, make sure you inject some excitement into events by mixing up the sessions, from having roundtable discussions, to mock parliaments, and seminars, as well as creative workshops. This will make it much more likely that your guests will be engaged in, and inspired by, your event content.

As with pre-event marketing, not every element of your event will appeal across the board. You could even do this with different ticket types, to keep certain areas of the event exclusive to certain audiences. Here are a few examples of "choose your own adventure" events in action!

'Ask us anything'
At a recent event, Startup Grind, a community-owned and -focused start-up accelerator, hosted a stage that was separate from their panel discussions, with the sole purpose of giving early stage founders access to those who had made their ventures into successful companies. These 30 minute stages took the form of 'Ask anything' sessions, and were hugely popular with delegates.
Let the audience decide!
Even more innovative, at their event on the collaborative economy, Open 2017, the organisers left the agenda up to the attendees to pitch what they wanted to hear about! While this isn't possible in most event situations, it's worth considering how these types of out-of-the-box formats can bring some inspiration to your event and get attendees really fired up!
A lesson in world-building
Additionally, setting up a fun event layout, like Google's festival-themed format at the company's I/O conference in 2016, can help to give audiences more of a sense of excitement in choosing their sessions. Speaker tents and open-air concerts? Count us in!
3. Extend your content with virtual sessions
To extend the reach of your event, it's worth looking into making certain elements virtual or hybrid. This allows a remote audience to join the sessions, and has the added benefit of making it easier to record and share your content on demand post-event. If there's one thing we always stress, it's that virtual and hybrid events should not come at a cost of engagement or excitement. Often this audience is treated as an afterthought, when really the content and layout should cater to them equally. Check out our advice for striking the balance right in our blog on engaging both audiences at hybrid events.

Hire Space Top Tip:
If you're including a virtual element in your event, use a virtual events platform like Arena that allows custom branding to keep your content looking cohesive and on-brand for remote participants.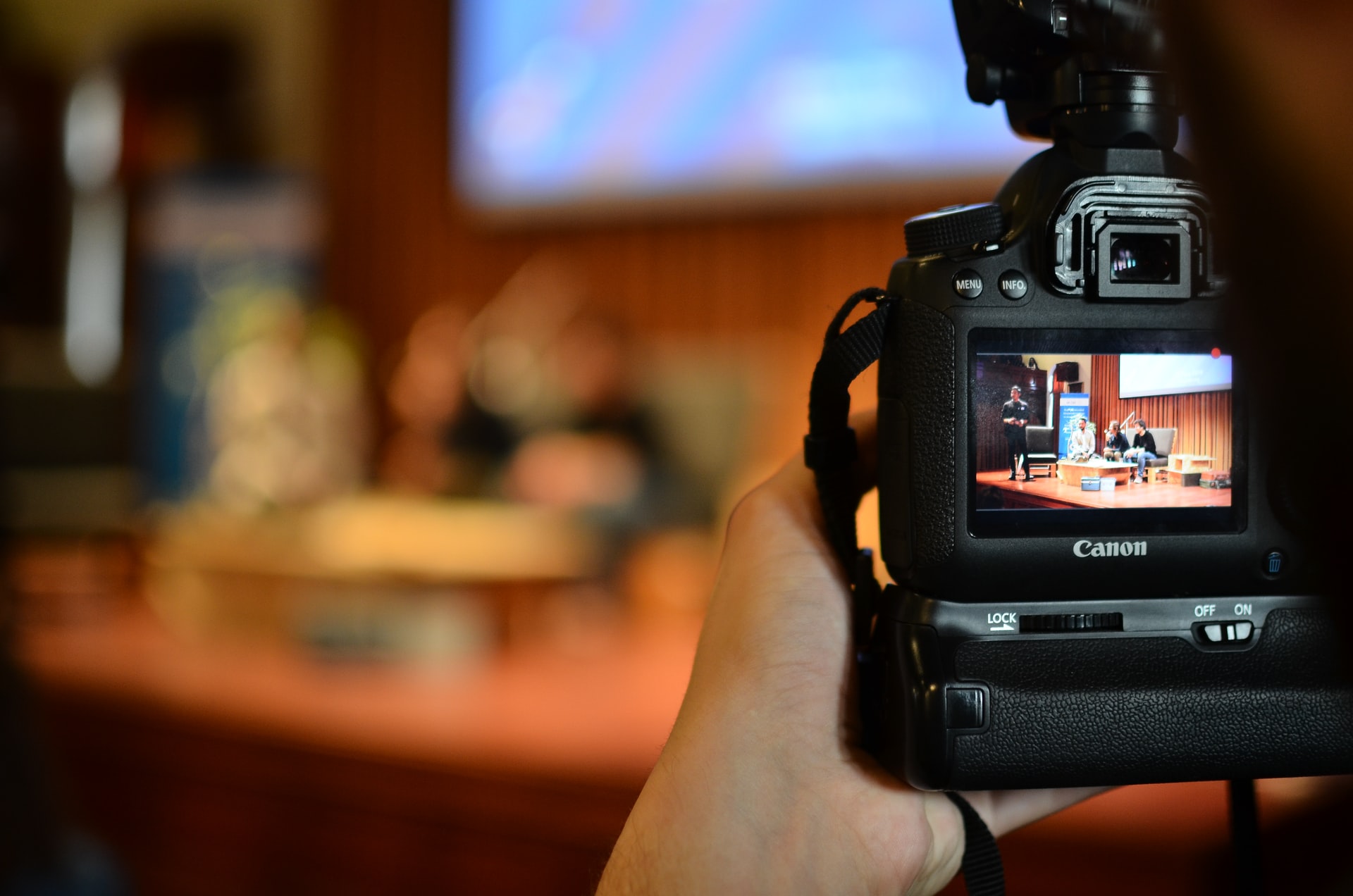 4. Incorporate collaboration and creativity
Content isn't solely something that's produced in panel discussions. Instead, it can include any material produced at your event, and one of our key tips is that the most shareable material comes from things your audience has participated in making. This can be anything from creating collaborative 'response' walls where guests can write their experience of the event, or their response to a question, to workshops that deal with a relevant content area through discussions and even interactive activities such as cooking demonstrations and crafts.

People love getting stuck into things, and it cements your brand in their minds if they're able to interact and learn from your content. At the 2017 edition of DockerCon, a conference for software developers using, or interested in using, Docker's software platform, the brand staged a live video game-style experience called Docker Dash, in which 5000 of the conference attendees became players. The players had to work together to complete challenges using Docker features, and the entire game experience was live-streamed online. Not only did the experience make the attendees feel a stronger sense of affiliation with the brand, but the remote interaction (the set up has been viewed 3.6 million times) and the amount the event was talked about on social media inevitably had a positive effect on the brand's reputation on a larger scale.
5. Mix in some madness
There's nothing like a bit of bonkers experiential content to drive interaction and brand recognition. People love doing something silly, and they love talking about it even more! The concept can be applied to any fun activity, from setting up a coconut shy with your products as prizes, to hosting a dance-a-thon - the more share-worthy the better. Incorporating activities into the mix that attendees can't resist taking part in can be a powerful way to highlight your company message and products, but make sure that any experience you include is relevant to your brand or your brand risks getting lost.

The best part? You don't just get to watch your attendees having a ball, they'll share the experience with their own audiences, so you're spreading your network far wider, all with the power of fun! Here are some of our favourite examples of this kind of "guerilla marketing".
Lipton's Ice Tea 'Rise and Slide'
Now, we know it's unlikely that you'll be bringing a giant waterslide into your event, but we thought we'd add this clip as an example of creativity done right! As far as brand awareness experiences go, this one really takes the biscuit - and dunks it into a cuppa! It certainly brewed up a storm on social media, with people who took part and those who missed out weighing in on the stunt.
Bloomingdale's scavenger hunt
Iconic NYC department store, Bloomingdale's, settled on a unique way to introduce the attendees at their event to the brand's history, with an interactive scavenger hunt involving participants uncovering Snapchat geofilters around the store. The hunt went down a storm, with attendees sharing their finds on social media, and raising the profile of the store with a new audience, all while having a good time and getting on board with the Bloomingdale brand.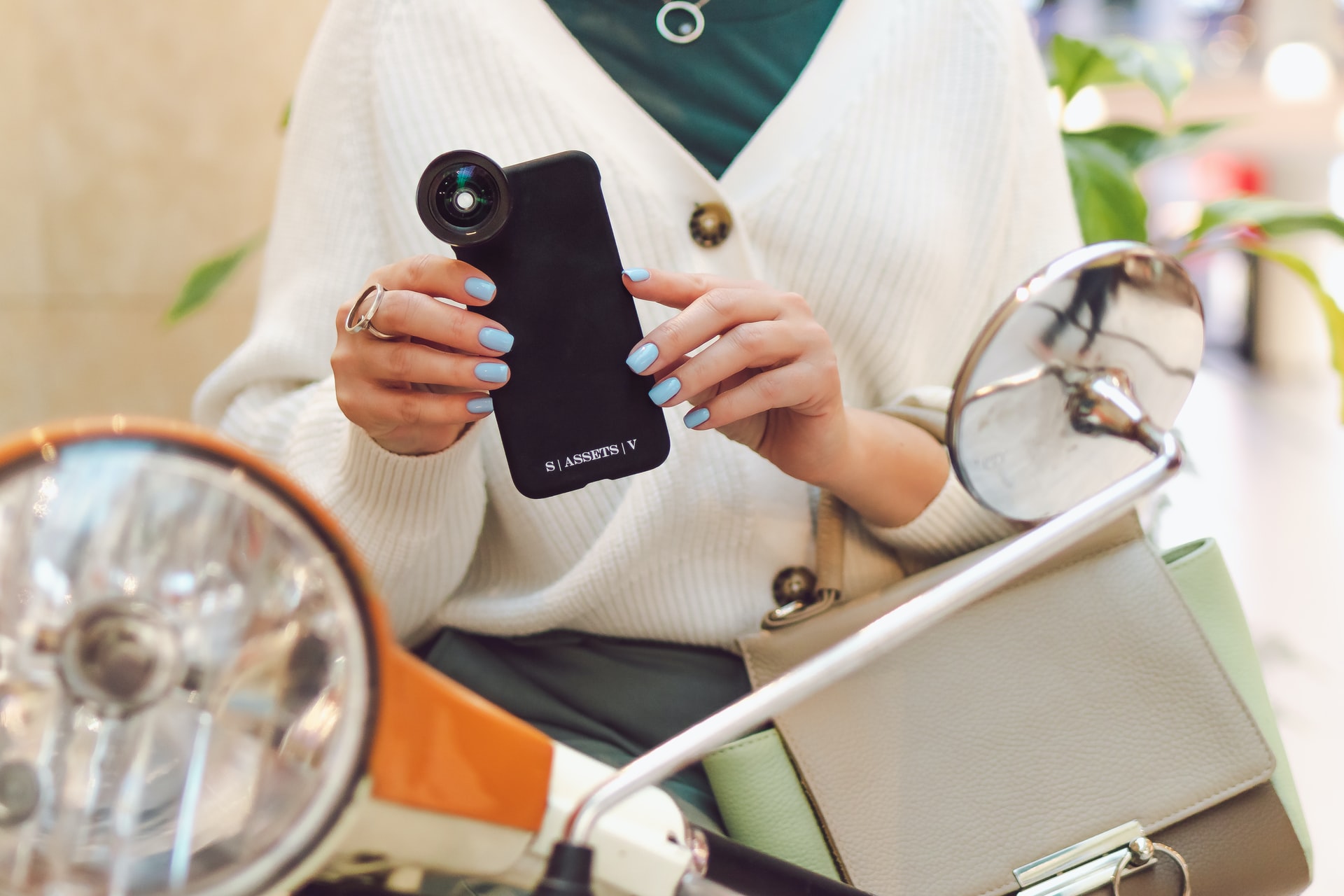 6. Capture content to promote future events
On top of being mined for content to meet your event objectives, your event has one further task: to sell future events and experiences. When people feel they've missed out on something, they're more alert to the experience being promoted the next time round. This means the best way to get engagement to increase from event to event is to share material that makes your event look unmissable. This could include filming keynote sessions, cutting together highlight reels, and interviewing guests at the event for their take on the experience.
As we've discussed, content doesn't just have to include material produced in official sessions - it can also be created in interactive workshops and networking breaks, as long as you include some kind of experience that ties back into the message of your event. This could even be as simple as branded, engaging photo booths, but you could think more outside the box to settle on a solution that really pushes your brand forward. It doesn't have to be anything as lavish as DockerCon's DockerDash challenge, but incorporating shareable activities that guests will want to share on social media, and will make anyone who didn't attend the event determined to next time!
Repurposing Your Content Post-Event
Rule one of using events in your marketing strategy is that an event doesn't end when the attendees go home; when the event wraps up, you're barely scratched the surface of optimising your event content! Our top advice is "Repurpose, repurpose, repurpose"! Too many companies see the event as the culmination of the planning, and miss out on the miles of material that can be pulled from the event and spun into any marketing you like, from blogs to emails, to social media and more.
All of this can be used not only to share the content that relates to your brand and which your audience might have missed, but to drum up anticipation for the next event to come! In fact, FOMO (or Fear Of Missing Out in case you've ironically missed out on the term) is an extremely useful emotion to tap into, and it's best served hot on the tail of your event. However, it can still be used months later, to keep your event and brand in your audience's mind. Here's how to go about making your content the talk of the town.
1. Think about what to share, where
Just like planning your personas for pre-event marketing, you need to think about who gets what material, and where they'll be most likely to come across it. For example, LinkedIn users are more likely to be interested in corporate content, such as the write-ups or recordings of the panel discussions or speaker sessions. Meanwhile, over on Instagram, your audience is more likely to engage with short entertaining clips or images - you could link out to longer form content from these, but keep the main posts snappy and engaging.
Here's a general guideline of which channels work best for different formats of content:
| | | | |
| --- | --- | --- | --- |
| Channel | Use For | Benefits | Promote On |
| Blog | Key takeaways, session write-ups, how-to guides | Deep dive into subjects, link-building, lead generation, SEO | Email, web pages, social media, newsletter |
| Newsletter | Written articles, podcast and video links, infographics, testimonials | Direct access to engaged customers at similar stage of funnel | Email, sign-up links on blog and web pages |
| Podcasts | Thought-leadership, interviews with sponsors and speakers | Convey information without requiring audience to read, brand feels more personal | Social media, blog posts, web pages, newsletters |
| Videos | Webinar recordings, panel discussions, speaker interviews | Can be in-depth or quick and exciting, video is more engaging than text | Social media, blog posts, web page, newsletters |
| Social Media | Quotes, snappy speaker interviews or session clips | High engagement, quick way to grab attention and link to longer form content | All social platforms |
At the same time, don't leave it to chance that your audience will see your content on social media, your blog, or your website. To ensure that your content reaches them, send a post-event email to thank attendees for coming. In this email you could also hint at content to come and include a feedback survey which can become part of your content later on. Knowing that their opinions are valued makes attendees more likely to attend your events in future, and you could get some hugely valuable pointers on content they'd like to see going forward.
If you use email marketing software, you'll also be able to see who's engaged with your content, how often, and how long they've spent reading the content you've sent them. This way you'll be able to build up a list of engaged contacts who are more likely to convert and should be prioritised for future campaigns. However, we also don't see anything wrong with sharing your content with your marketing contacts, whether or not they registered or attended your event. Send out a round-up of the cream of the crop and you might just get a whole load more nibbles for next time round!
2. Serve up your content in innovative ways
When you do come to sharing your event content, don't just regurgitate what was said at the event. Instead, invest in producing takeaways in the form of infographics, videos, and reports that can be promoted, shared, and published elsewhere to drum up interest around your brand and position your company as experts in the field. Bonus points if this includes the collaborative elements mentioned earlier, as this is an excellent way to make attendees feel they were part of something, and those who missed out feel like they should attend next time round. Interesting ways to present your content could include:
Infographics
Poll responses and attendee stats provide valuable information, not only for the event organisers and event stakeholders, but for anyone with an interest in the markets related to your company or the event. You'll need to take a holistic approach to running polls and collecting data, and consider what content you're looking to get out of the material before you decide when and where to implement. The tricky part is presenting the data in a way that gets audiences engaged and reading further than the headline, and the key to this is that the data presented needs to tell a story. Present your information in an easy-to-understand, connected way and suddenly it becomes appealing to many more people (rather than just us marketeers!). Invest in getting these made by designers if you don't have any in-house - these might be shared widely and you want your brand to come off looking good!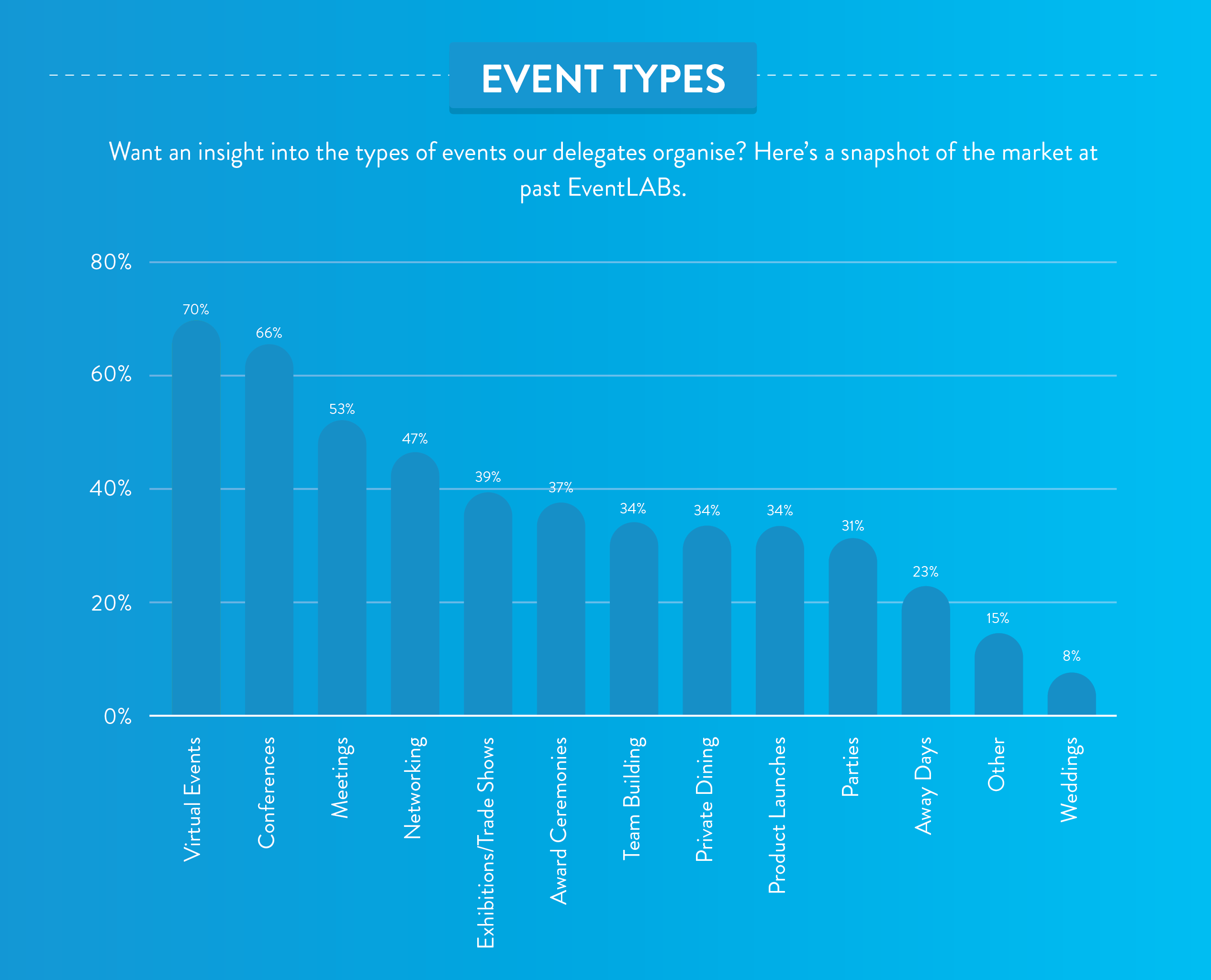 Bite-sized quotes and questions
When it comes to sharing your initial takeaways, less really is more to begin with. If you throw all of your content out at once, audiences will likely be overwhelmed and not engage with much or any of it. Meanwhile, sharing snippets of your content on social media makes audiences tune in to whatever you share next. Images are more engaging than just text (videos are more engaging still), and if you grab your audience with a headline quote, you'll have them in a good place to click on a link to read more.
Asking for audience responses to the content can also be a great way to drum up excitement for the next time the event rolls round, so why not use your captions to ask your audience what they think? Engaging with your audience through social comments is a really important step to building strong relationships with customers, so lean into this as much as possible.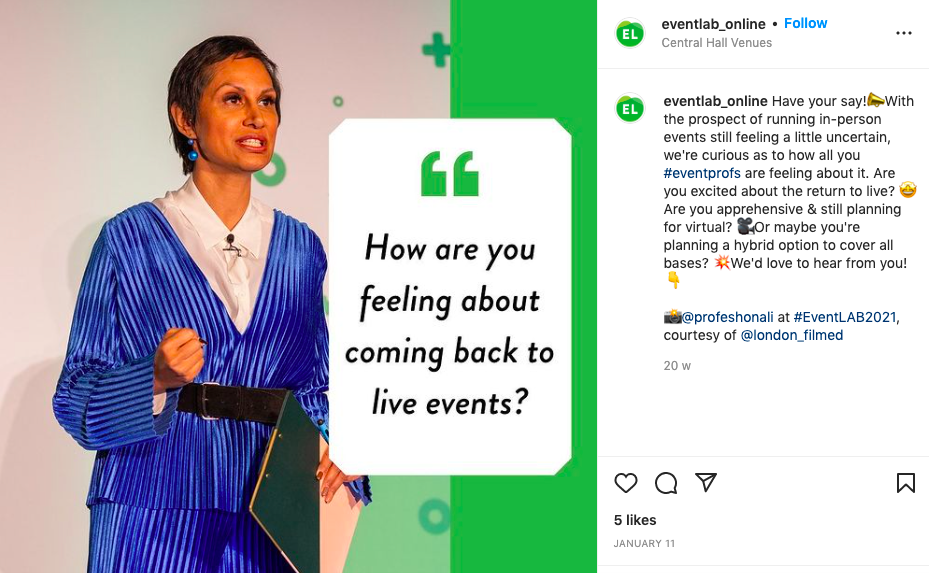 Videos
Video is king in this day and age, and it's easy to see why: after all, they're easy to digest and don't demand too much concentration, unlike reading long articles. Videos have a strong place in all media - in fact, almost 90% of users want to see more of them from brands - and there's pretty compelling evidence to suggest that including videos on emails or web pages actually leads to significant increases in clicks and conversions. According to a study by Imavex, adding videos to a landing page saw conversions increase by more than 130 percent!
Plus, videos are a great chance to really show viewers what your brand or event represents, and get them engaged with the concepts involved at a slighter higher level - customers high up in the funnel might not invest in reading long copy, but they may well give videos a chance. To make this work, you'll need to record your event with high-quality equipment - we recommend bringing on board videographers to make sure you hit the right notes. Our event support team can help to arrange this with trusted companies, so you can be confident your event's in safe hands!
Podcasts
Podcasts are hot on the tails of videos in terms of popularity - so video hasn't quite killed the radio star! They can be a great way to reach audiences who don't necessarily know of your brand, but are interested in topics that intersect with it. If podcasting is new to you, don't worry: it's not as hard as it sounds and there are plenty of agencies and freelancers who can put together something professional in a short time! Audio is an excellent way to increase clicks on social posts and in longer-form articles, so incorporating sound bites across other forms of content can quickly strengthen your output.
Panel discussions or one-on-one Q+A sessions work well in a podcast format, but steer clear of any content where visual props or cues were used heavily as this makes for a poor experience for the listener. There's plenty else you can do with these anyway! For some inspiration, check out Ground Up podcast, which covers various areas of marketing in round table and one-on-one discussion formats.
Hire Space Top Tip:
If you're going to repurpose content for podcasts, make sure the recordings of the event are super crisp. Our event management support team can help to advise you on this; get in touch to learn more!
3. Create varying lengths of videos
If your event was recorded (a HUGE bonus for repurposing content), or included a virtual element (our event experts can support you on this), ensure that you share it in multiple formats, rather than merely putting out the unedited recording(s). This could include sharing the full recording with a write-up of the key takeaways, or cutting the sessions and clips of the audience at the event into a "highlights" reel.
Bear in mind that once the event has passed, videos longer than 20-30 minutes are unlikely to be watched in their entirety - blame TikTok - so think about how to cut your content into bite-sized pieces that can get the point across in a coffee-break length of time. The optimum length of time is around 3-5 minutes for an informative video, and 1 minute for a highlight reel - it might take some editing, but once you have the videos ready to share, they'll more than likely pay for themselves in audience engagement.
4. Host giveaways connected to the event
The content from your event can be tied in with material things to keep your guests excited and looking out for news from you. We recommend keeping this element of post-event marketing light, as audiences can become skeptical about the intentions behind such giveaways, but if it's done right, it can be a powerful way to win more fans for your brand. After all, everyone likes winning prizes, especially if the contest takes minimal effort! One option could include asking guests at the event to share a photograph of them at the event, taking part in an activity or experience. Make sure they know to share the picture with the event hashtag to be in with a chance of winning.
From the images shared, you would then select one winner and share the picture on your company's own social profile with the details of what they've won (this can be a great opportunity to promote your own products or those of your sponsors too). This is a great way to make use of user-generated content, which shows guests in action at your event, hopefully having a good time and showing it in a good light in the hopes of winning a prize. However, you need to make sure that any content that you encourage attendees to share is aligned with your brand as well. Refinery 29's annual 29 rooms event provides a great example of a successful, shareable event, as the experiences they offer genuinely appeal to attendees to share. For more examples of great in-event activities, check out our guide to experiential marketing.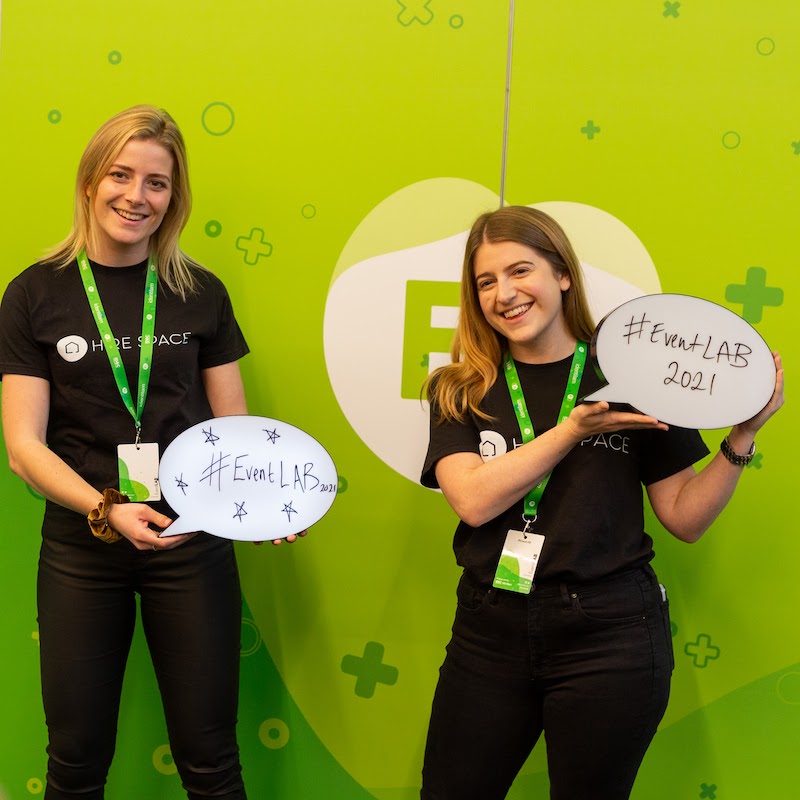 5. Get your audience looped into your news
Finally, it's important that once you've put in all the work to grow your audience, you don't let them drop off from lack of interaction after the event. We recommend reminding attendees to sign up to your newsletter in any post-event comms so that they can stay up to date with all of the news and details on any more events happening, as well as any content you put out in the meantime. You might want to incentivise this by giving anyone who signs up early bird access to tickets for the next event, or discounts from your company or event sponsors - everyone loves a cheeky reward!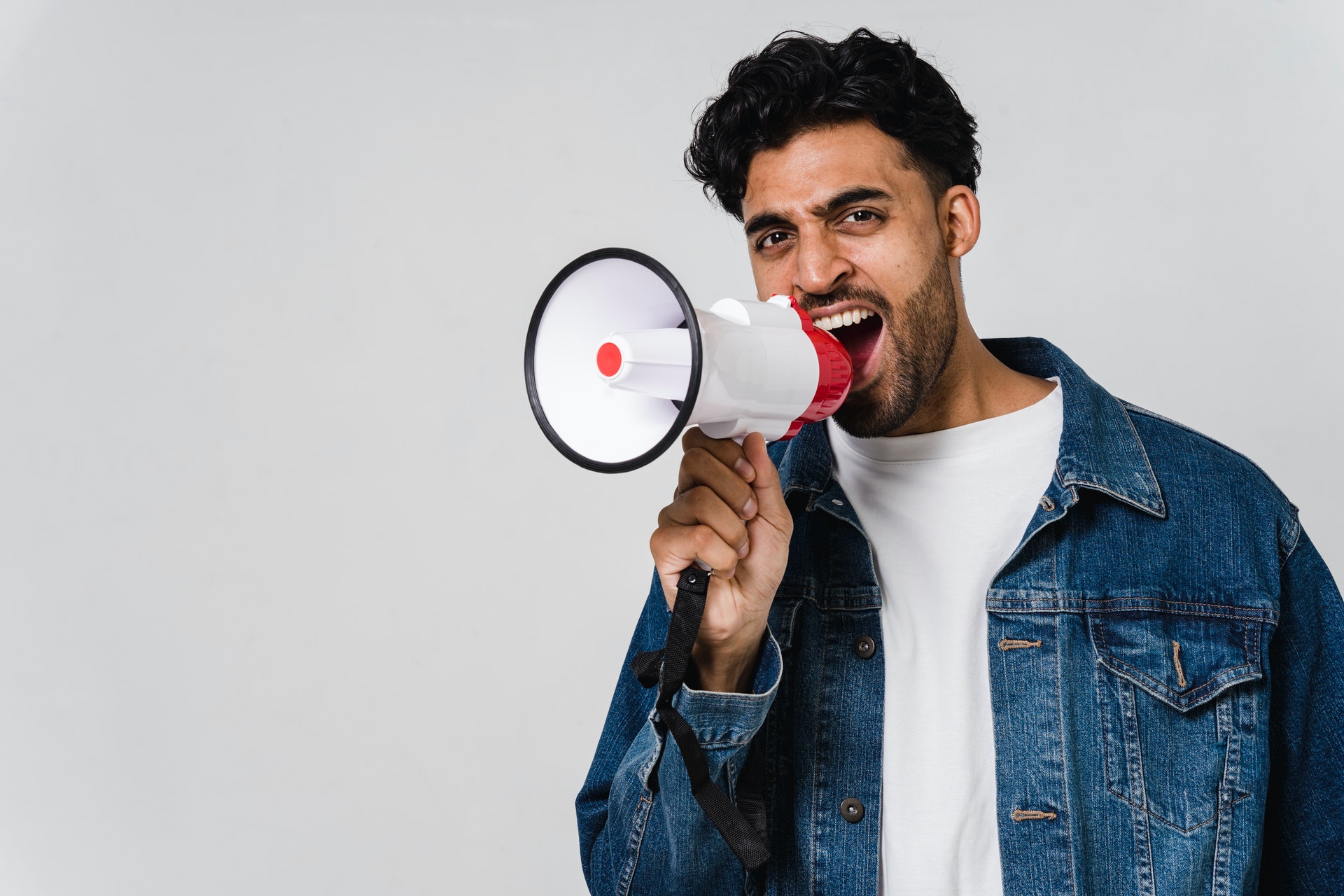 Draft in the experts
If you'd like more advice on making your event strategy go the extra mile, get in touch with our Hire Space 360 team for support across the board.
Find out more
Measuring The Impact Of Your Event Content
As all marketers know, every investment has to be justified - in other words, in order to get buy-in on future events, we have to prove the value of the channel with measurable results. To do this, you'll need to look to your company objectives and identify which specific metrics you can use to measure the impact of the event against your expenditure. Of course, this will look different across every company, so its vital that you set and refer back to KPIs around your event. Every content piece should be associated with an objective and a metric for measurement, as we've already established.
To evaluate whether your content pieces have had the desired impact, bring them back to the original objectives you set. As an example, if your key objective was to generate revenue, then your KPIs should set out the specific revenue target you hope to achieve from the event, and you'll be able to formulate an idea of the success of your content strategy from the numbers of click-throughs on your content and amount of revenue generated. If the goal of the event was to bring about brand awareness, however, your metrics will be informed more by social media engagement, content readership, and newsletter sign-ups. Here are some examples of areas to measure to back up your investment.
Viewer numbers
It goes without saying that one of the most common ways of evaluating an event's success is by number of attendees. This doesn't end with the event itself, however. Your content should be counted as part of your event, with every session write-up or video viewed representing someone who has engaged with your content. With insightful sharing across different channels (as discussed above), this could significantly boost the viewership of your event content. The more in-depth the data you can gather on this, such as the average length of time viewers spend watching a video, or the number of click-throughs to landing pages each written article garners, the better for informing your future strategy.
Lead capture
Of course, without being able to analyse what actions those readers take, simply knowing the numbers of readers of your content is only minimally useful. Events are a fantastic place to generate new leads and once you begin sharing your content, make sure each piece leads back to an opportunity to collect more information from your audience. This could take the form of directing them to newsletter sign-ups to keep audiences engaged with your content, or forms to hear about the next event first. From these, you'll be able to keep track of how many people are engaged enough by your content to sign up for more.
Social media engagement
Keep track of your followers on social channels when you start sharing this material - often when brands have a new wave of content making the rounds, their audiences grow significantly. One thing to bear in mind, though, is that even if you don't see a dramatic difference in follower numbers, this doesn't mean that more people aren't seeing your posts, or that brand awareness isn't spreading to new audiences, even if they're far up the funnel. People may click through on links shared by sponsors or stakeholders, so make sure anyone sharing links to your content uses the correct attribution links.
Actual revenue
Revenue is a notoriously difficult area to attribute to one channel, but we recommend factoring in the increased audience from your event and content, as laid out above, to see whether the timing of the event and associated content align with an increase in sales. Being able to track click-through to your website, or that of your stakeholders and sponsors, on your content is key to measuring where sales leads have originated, as this demonstrates not only engagement with the content, but shows the topics that readers are choosing to seek out more information on from your brand.
For a bird's eye view of how different metrics can be used to measure your event outcomes, check out the below table. For the goals featured, we used the example of the health food brand introduced earlier, where building trust and brand awareness from the event content were key objectives in the company's content marketing strategy.
KPIs

Metrics

Goals

Traffic/Reach

No. of unique page views by traffic and source

Increase overall traffic by an average of 15%*

Engagement

Engagement rates on social
No. of engaged followers on social
Bounce rate on site
Average time on site

Increase number of engaged followers and engagement rates by 10%*
Reduce bounce rate on site to 15%*
Increase average time on site by 10%*

Conversion and Revenue

Conversion rate on site
Average purchase value

Increase unique visitors / conversion rate by 3%*
Increase average purchase value by 12%*

Sentiment, Loyalty, & Brand Positioning

No. of comments and social shares
Net Promoter Scores
No. of repeat customers

Increase number of comments & shares by 15%*
Achieve NPS of 40
Generate 100 sales from repeat customers

Lead Generation & Audience Growth

No. of sessions
No. of new followers on social channels
No. of newsletter signups

Increase number of sessions by an average of 15%*
Increase social audience by 6% as an average across all channels**
Generate 250 new newsletter signups
Using Data-Driven Insights to Shape Your Future Brand Strategy
Whichever of the above metrics you use to measure your event's reach, you should be able to garner a solid understanding of who's engaged with your content and what their actions have been as a result. This is key to making informed business decisions for the future, including shaping your content strategy going forward and identifying new markets who might be interested in the direction your brand is heading.
This could be as simple as analysing the data from the event registration and attendance of certain sessions at the event compared to others, to see which topics your audience are most interested in. Or it could involve collecting qualitative data through speaking to attendees at the event about your products and the content they'd enjoyed, or conducting post-event surveys to find out what they found useful and what they'd like to see more of. You can also use engagement figures on social media to see what followers are interacting with most when it comes to your event.
This information can be instrumental in helping you as a business make the right decisions in the future, around both content and event strategy, and identifying gaps in the market around products and services.
Events can be an incredibly profitable part of your marketing strategy, but optimising your event content takes in-depth understanding of how, where, and when to share it with your audience. From stirring up pre-event buzz, to repurposing content to strengthen your brand in the aftermath of the event, there are endless opportunities to mine your event content for valuable shareable takeaways. It can be daunting to begin with, but by following our comprehensive guide, you'll be well-set up to exploit the potential of your event, and maximise the return on your investment.
Let's recap the main takeaways for extending your event content.
Know your target audience and create content to resonate with them
Think about your goals and objectives, both short term and long term
Make a clear plan on how you plan to achieve them laying out all content for pre, during and post-event
Leverage your speaker and sponsor networks to tap into new audiences
Make the most of the shareability of user-generated content
Break the mould and explore creative formats for content sessions
Make sure you share content in varied ways for different audiences
Engage with your audience post-event to keep content relevant
Use link-building opportunities with sponsors and stakeholders
Capture audience leads through newsletters and surveys post-event
We hope these tips help to extract the most mileage possible from your event content. If you'd like more guidance on planning your events, or you're looking for support on your event delivery, check out our event support packages. And if you organise multiple events a year, we can support you to make the most of each one. For full-scale support across venue sourcing, event staff and more, Hire Space 360 is our comprehensive package to keep your event calendar moving without a hitch.