With awards season looming, companies are getting ready to crown the year's top performers and things are heating up (even as the weather does the opposite)! But as with any hotly-anticipated event, nailing the backdrop is key - after all, it sets the scene for the whole celebration.
To make sure your ceremony goes off with a bang, we've put together 7 of our top picks for memorable awards ceremonies. Check them out below to find your winning spot!
Wembley Stadium needs no introduction, but in case it hasn't popped up on your radar for an awards ceremony yet, allow us to shine a spotlight on this iconic venue. With top notch facilities, state-of-the-art tech, and a stellar events team, you'll be in safe hands with Wembley's offering.
Opt to host your event in the grand Bobby Moore Room, with views over Olympic Way through its floor-to-ceiling windows, or in the colossal Great Hall, both of which offer excellent audio visual equipment and sound systems. It's not everyday that your guests get to walk in the footsteps of legends, so it's guaranteed to be one event they'll remember!
Location: Wembley
Capacity: 750 cabaret
Another sporting icon, the Kia Oval is outstanding in the field of awards events, with shelf-fulls of accolades of its own to boast about. the venue's England Suite offers unparalleled views of the famous cricket grounds, as well as a private bar and flexible table arrangements, while other smaller event spaces provide a more intimate backdrop for special ceremonies.
Best of all, the Kia Oval boasts a roof terrace, with incredible views over the pitch and over the city beyond - it's sure to bowl over your attendees!
Location: Vauxhall
Capacity: 352 cabaret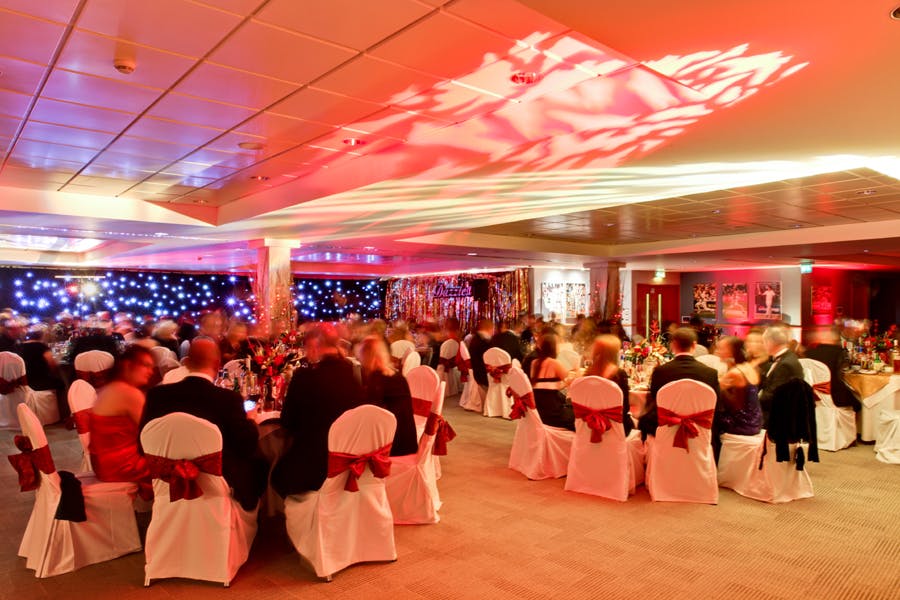 East Wintergarden is a spectacular venue for a stand-out awards ceremony, boasting an arched glass roof, stunning lighting, and plenty of space for dancing the night away. Start your event off in the Gallery, with drinks and nibbles overlooking the skyline of the surrounding area, before moving to the incredible open dining space in the Main Hall below to kick off the awards.
With a setting as outstanding as this one, everyone's a winner!
Location: Canary Wharf
Capacity: 300 cabaret, 450 dinner dance
Roundhouse is an utterly unique spot for any type of event, featuring a circular layout and an industrial feel. Perfect for throwing lavish, one-of-a-kind events, this blank canvas space lends itself to jaw-dropping decorations and awe-inspiring award presentations. In fact, we think the wilder the better with this venue - there's no such thing as too much when it comes to awards events, right?
With a lighting rig, sound system, and staging on offer, it's a blank slate to build the event of your dreams.
Location: Camden
Capacity: 850 dining
One Moorgate Place is an elegant Grade II-listed venue in the heart of the City, with ornate decor, beautiful original features, and a rich history. Its Main Reception Room is the ideal place to host an intimate black tie awards do, with its high ceilings and chandeliers providing a sophisticated setting for celebrating your attendees.
Or if you're after something larger, the Great Hall provides a blank canvas space for up to 250 guests dining, and can be transformed into a magical backdrop for your event.
Location: Finsbury
Capacity: 120 cabaret, 250 dining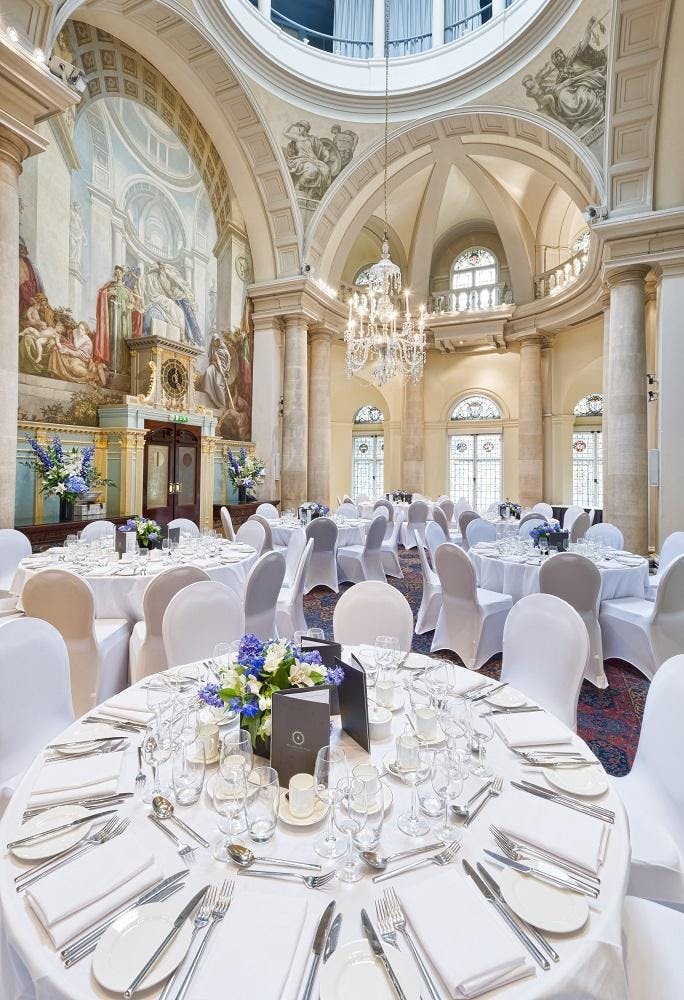 The National Maritime Museum is a safe harbour for any event, and awards ceremonies are particularly well executed here. With a glass roof and featuring some of the museum's most fascinating treasures, the Great Map is the perfect location for an awards do that'll send ripples out across your business.
With a stage, AV and lighting rigging, and a huge area to drink, dine, dance, and celebrate your award-winning guests, everyone's sure to have a ball at this iconic spot.
Location: Greenwich
Capacity: 580 dining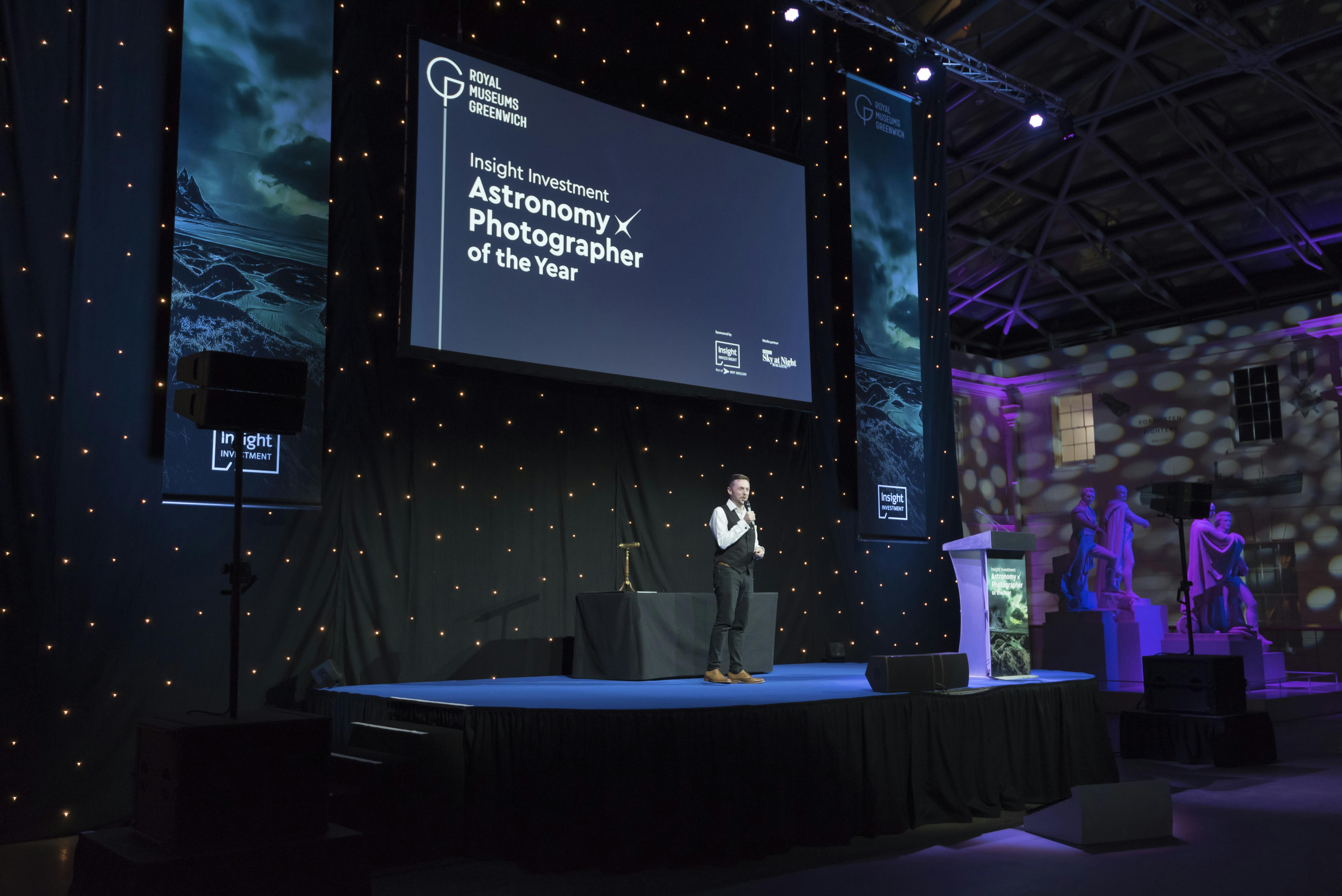 Richly-decorated with stunning cornicing and gold details, Plaisterers' Hall is an ornate and luxurious venue for charming your award ceremony attendees. With in-house projection and staging, as well as an experienced team to make sure your event goes smoothly, your event's in safe hands with this stunning venue.
Plus, with three 12 foot high chandeliers, and an outdoor courtyard for welcome drinks, we're pretty sure your guests will have their jaws on the floor throughout - a job well done, we say!
Location: London Wall
Capacity: 340 dining
---
Found the venue you've been hunting for? Get in touch to enquire about availability today - don't miss out on these gems, or the only awards you'll be winning are consolation prizes!
Not found quite the right fit for your bash yet? Check out our other top award ceremony venues for some more medal-worthy event inspiration.