ORTUS was purpose built by the Maudsley Charity in order to create an all-inclusive, welcoming space for training, meetings and events for the South London and Maudsley NHS foundation Trust (SLAM). Maudsley works closely with SLAM, which provides the UK's widest range of mental health services. The venue is now open to everyone and regularly used by the public sector and for corporate events, offering a welcoming atmosphere, advanced technology, environmental efficiency and openness. ORTUS has 1500 sqm of dedicated, flexible event space. Larger suites can be divided into 22 rooms, over 7 levels, as and when required.
ORTUS has won multiple awards including a prestigious RIBA National Award 2014 for its stunning architecture.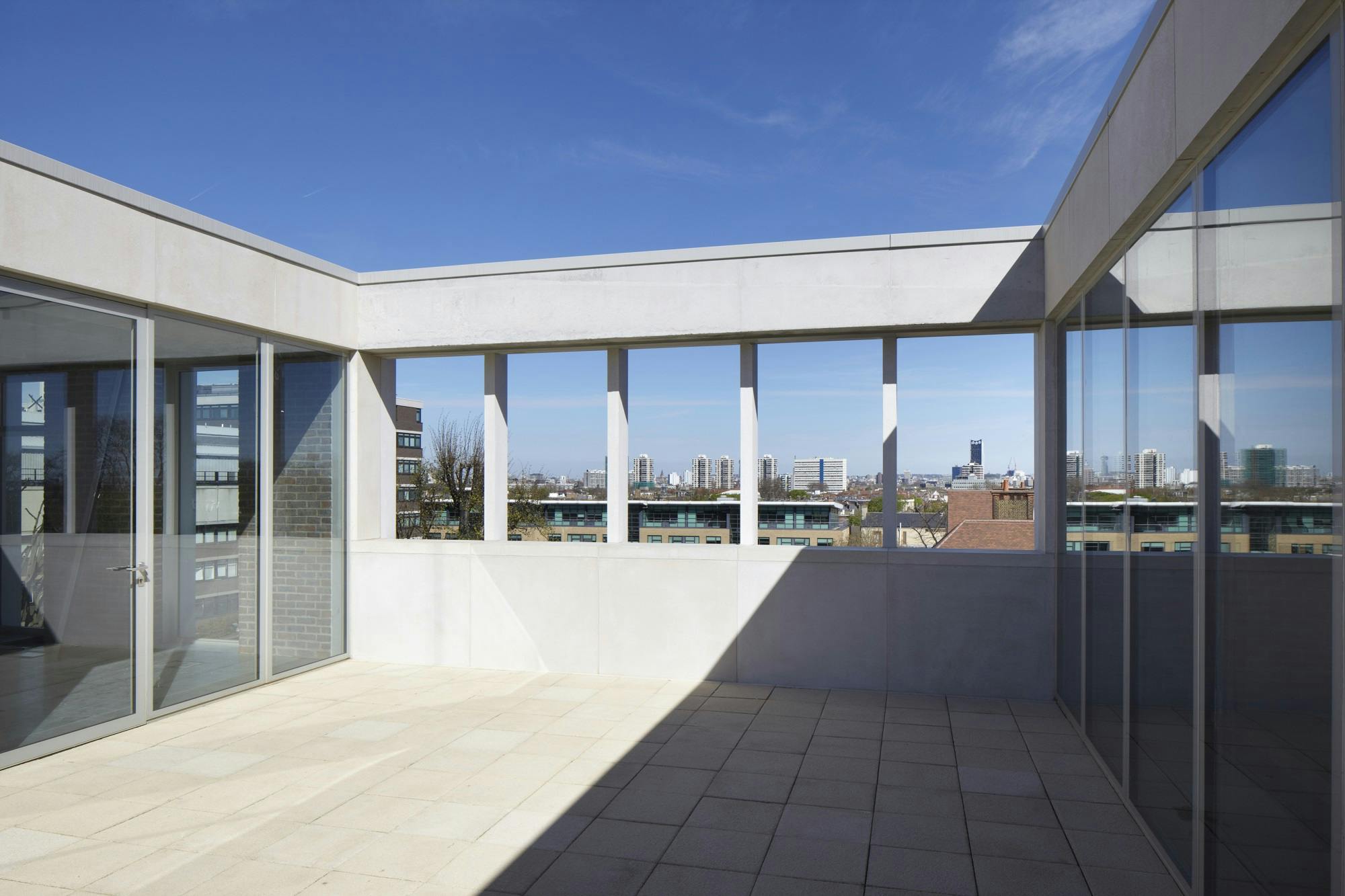 The Spaces
ORTUS has five large event spaces, including a top-floor terrace with beautiful views of the London skyline. The clean design and flexible spaces make the venue suitable for anything from conferences and meetings to product launches or film screenings.
Named after one of the five recognised ways towards achieving mental wellbeing, Connect is the largest single event room. This space is perfect for connecting with larger audiences and boasts fantastic audio and visual equipment including Apple TV, blu-ray player, dual high definition Canon projectors and cordless microphones.
With its lecture capture system guests are able to live stream audio and video of presentations taking place in Connect into other event spaces and even online.
One of the most popular spaces is the Pilowsky suite, with its double height ceiling and adjoining balcony. Seminars, meetings and presentations are a perfect fit and the room comes complete with a full range of high-end AV.
Keeping it Green
ORTUS is known for its green credentials, and has been recently shortlisted for 'Greenest Venue' in the Hire Space Awards 2018. The venue was awarded a BREEAM 'excellent' status, for its sustainable and environmentally friendly architecture and construction, as well as being shortlisted for 'Best Sustainable Venue' at the 2018 Global Good Awards and CHS Awards; ORTUS are proud that sustainability has always been a part of the fabric of the building.
ORTUS work closely with not-for-profit organisations to promote responsible sourcing, environmental management and social justice. Their partnership with the Sustainable Restaurant Association for example, has allowed them to collaborate on important issues, as well as learn and develop through their community of passionate food businesses.
ORTUS are fully committed to eco-friendly events, having recycled 22,325 kilograms, at a rate of 77%, converted 8,500 kilograms of waste to energy, and saved 33 tones of CO2 in 2017. Their waste management policy includes the promotion of filtered water systems as opposed to bottled mineral water, where possible ORTUS promotes the use of fairly traded and environmentally friendly products from sustainable local sources, as well as the implementation of plastics, metals, paper and wood recycling.
ORTUS has been shortlisted for 'Greenest Venue' in the Hire Space Awards 2018. You can view the full shortlist here.
---
To find the perfect venue for your next event, visit hirespace.com