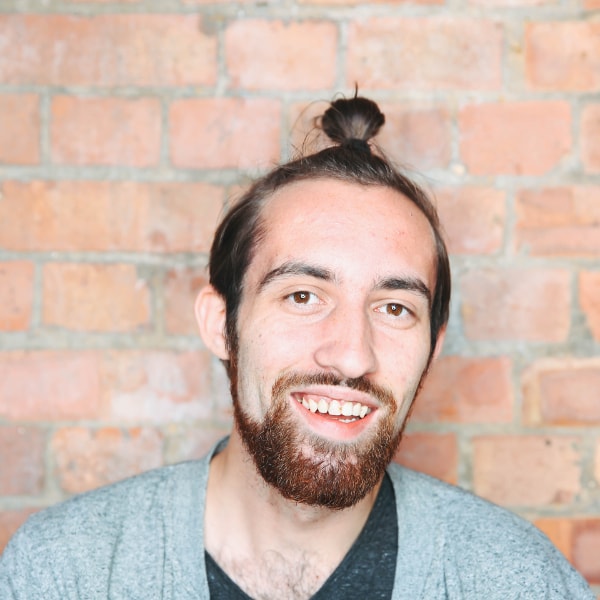 Ben Parker
A country boy at heart, Ben is now a converted city dweller. Ben has been a part of many wonderful memories in his previous position as a wedding planner and is now creating weird and wonderful memories in many of London's quirky venues. In his spare time, Ben loves to jog along London's canals, the closest he now gets to country life.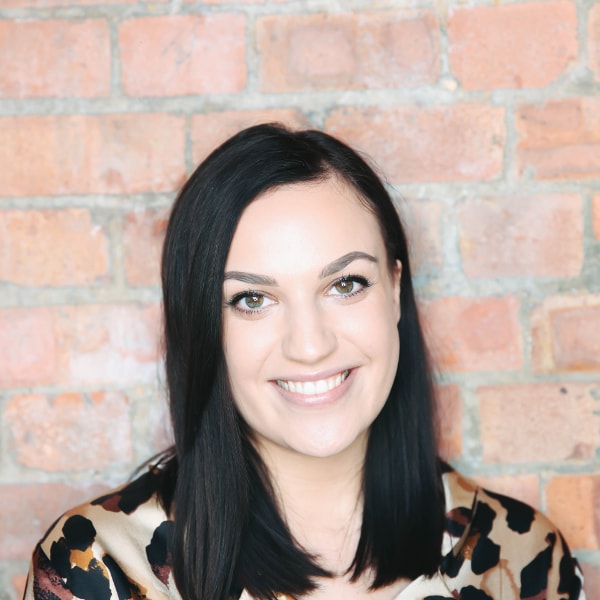 Beth Traynor
After graduating from Greenwich University in Events Management, Beth then worked in M&E at The InterContinental London - The O2, before joining Hire Space in September 2017. In her spare time Beth can be found visiting new places near and far, trying out new restaurants and finding excuses to have 'just one more' glass of red wine.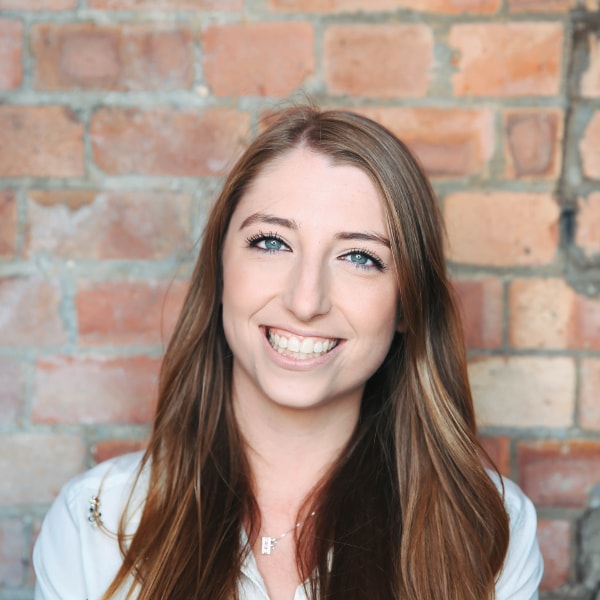 Dannie Brown
From the land of concrete cows and roundabouts, Dannie grew up in Milton Keynes. After graduating from the University of Greenwich with an Events Management degree she has continuously pursued various jobs within the events industry from hospitality to event production.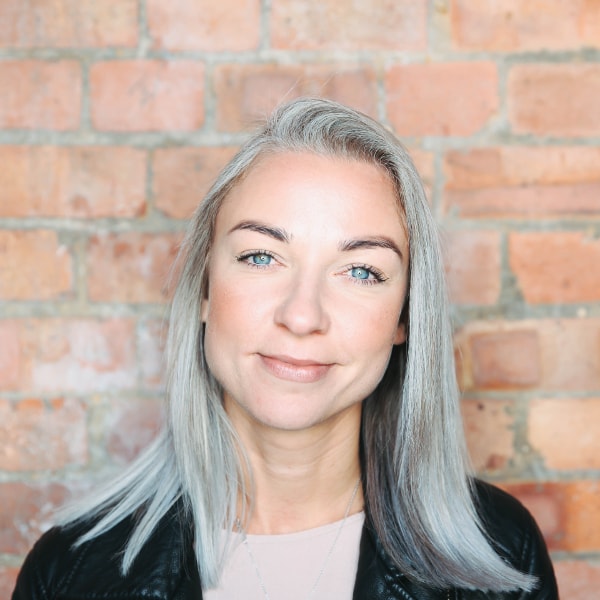 Ieva Gudaite
After completing her dance degree in a homeland of Lithuania, Ieva moved to London in 2010 to explore a big city life and pursue a career in live events. A second degree in Events Management and Public Relations set her for various events roles since, from stage management to venue sales and production. When Ieva is not wearing her Account Manager's hat, she can be found looking for the next coolest pub to take her dog Ted to.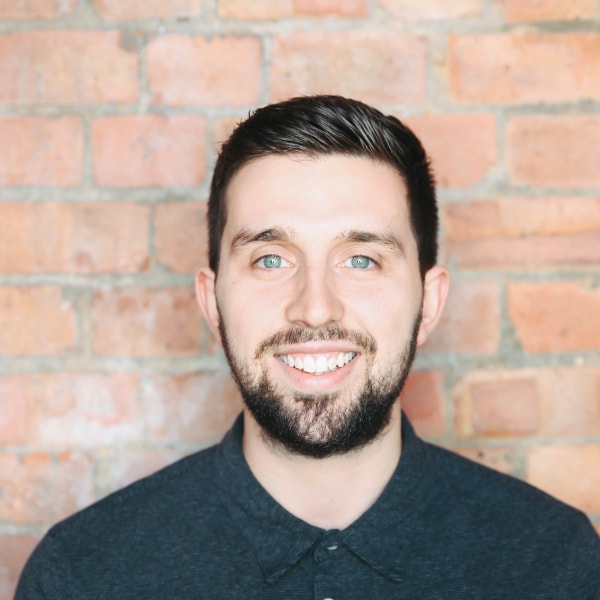 Jake Lewis
When Jake isn't saving our customers' time, effort and money through our Venue Expert service, Jake can probably be found cycling around the Surrey hills, experimenting in the kitchen, or watching Man United.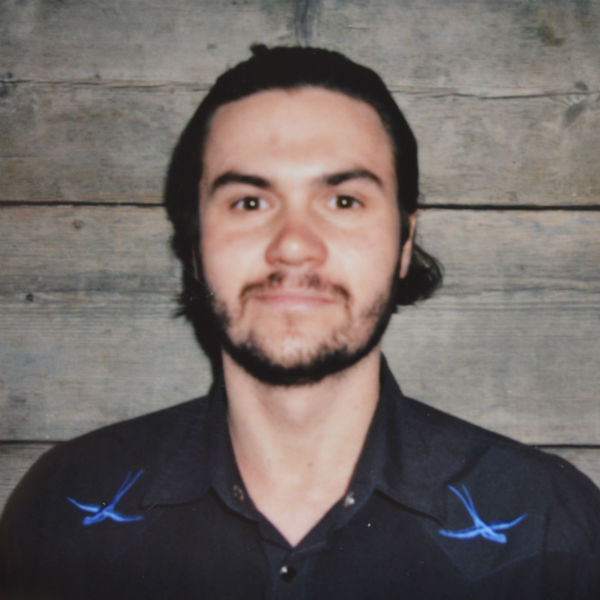 Joe Harry
Joe has moved to the Hire Space office from sunny Brighton. His main passion is live music events, having worked for a number of festivals around Europe. One of his goals is to eat at every curry house in Brick Lane but the problem is he can never remember which ones he's been to.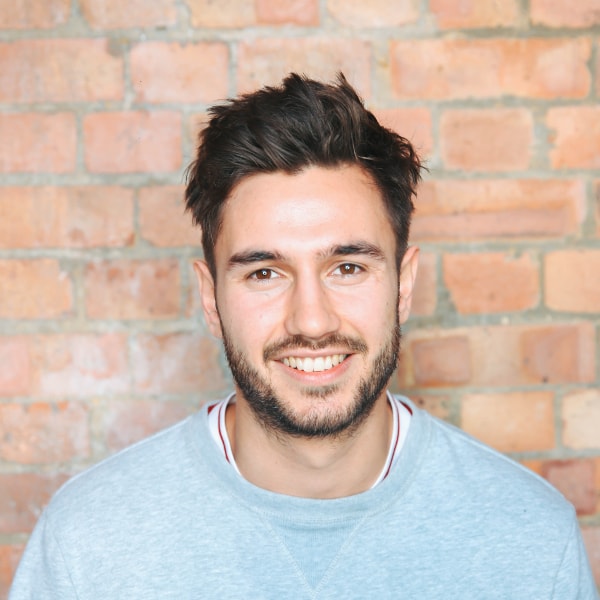 Joe Summerhayes
In the same way Peeves is ingrained in the fabric of Hogwarts, Joe Summerhayes seems to have always been up to mischief at Hire Space from the start. One of the longest serving members of the Hire Space team, Joe has seen and done it all. He now begins to pioneer the spectacular transformation from a jock to a nerd.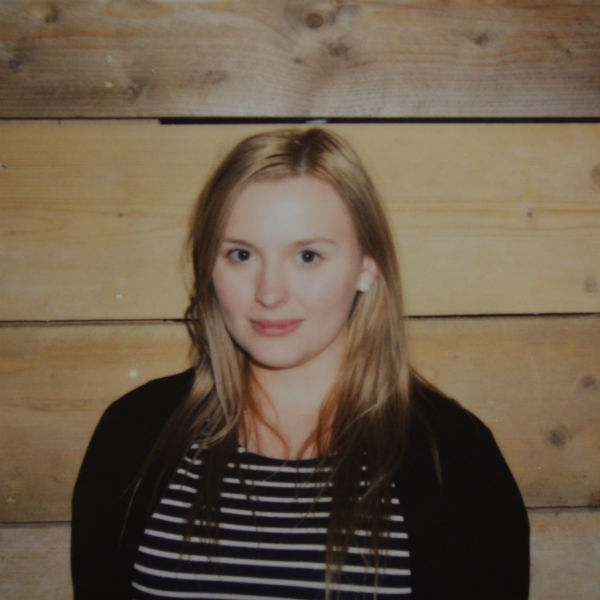 Lilla Madacsi
After graduating from The University of Derby, Lilla moved to London to experience the 'big city life'. She worked in events sales at a private members' club before joining Hire Space. When not working, she is explaining to people that although she is from Transylvania, she is not a vampire.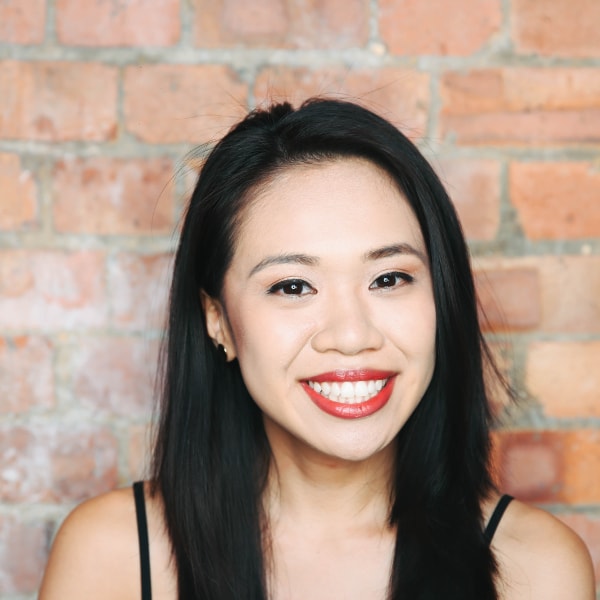 Lisa Phuong
Originally from Manchester, Lisa went to study BSc in Hospitality Leadership & Management then worked in Marketing, PR, Event Management and Venue Sourcing agencies before making the move to the big smoke. Lisa loves sipping cocktails, soaking up city life and curls up to a good murder investigation story.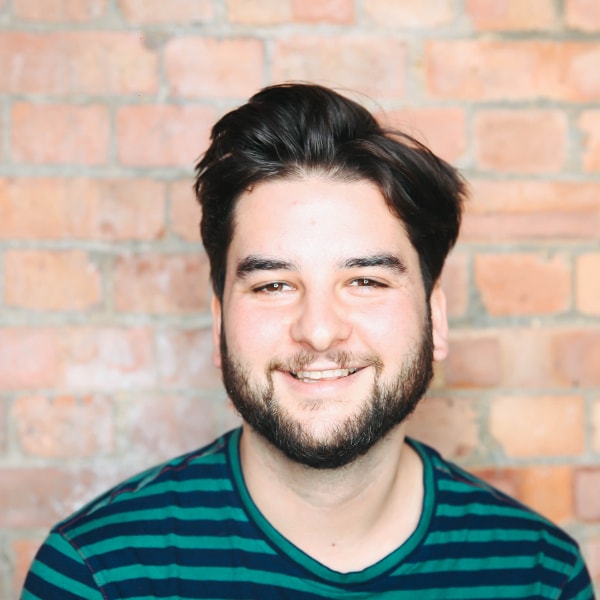 Nathan Marks
After graduating from York University Nathan moved to London from Merseyside in 2012 and worked in recruitment sales for 3 years before joining Hire Space. He spends his time outside of work going to gigs, and claiming that this season is finally Arsenal's season.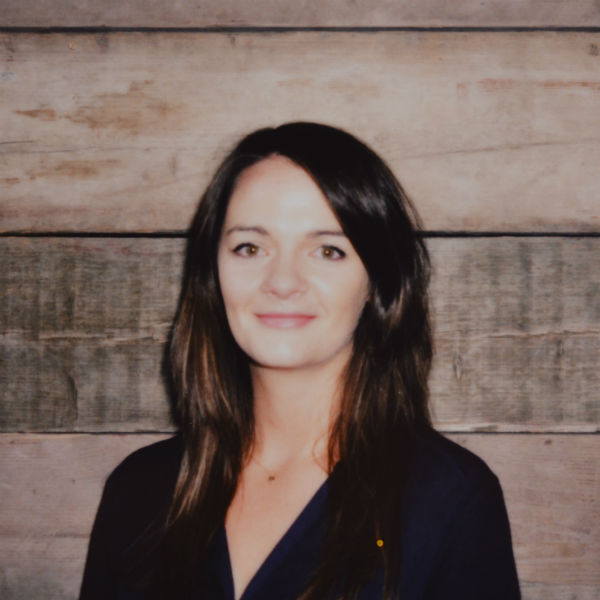 Olivia Johnston
Born in Suffolk, Olivia is a real country bumpkin. After finishing her degree in Graphic Design she became a lettings agent but then found her true calling at Hire Space! Olivia's main loves are Romeo, her ginger tom cat and Molly, her cavapoo.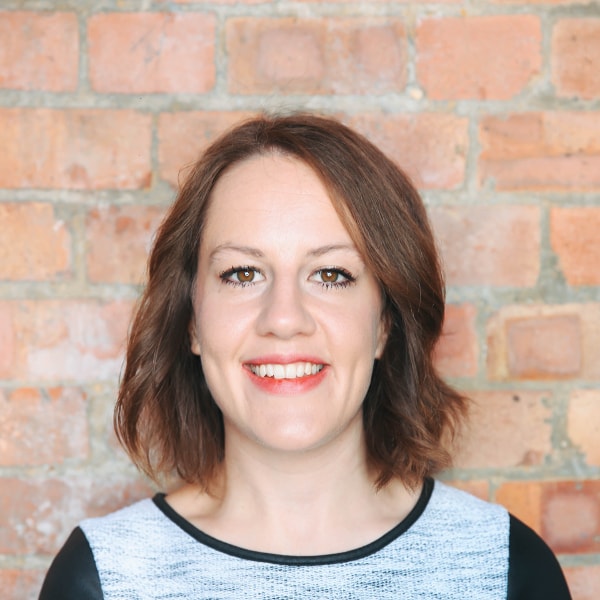 Amy Stroud
Senior Content Executive
Since joining Hire Space Amy has written hundreds of thousands of words, discovered she's a dab-hand at social darts and spent a considerable amount of time in some of London's best venues. In her spare time Amy can probably be found hanging out with her cats, on 'another holiday' or on a quest for the perfect margarita.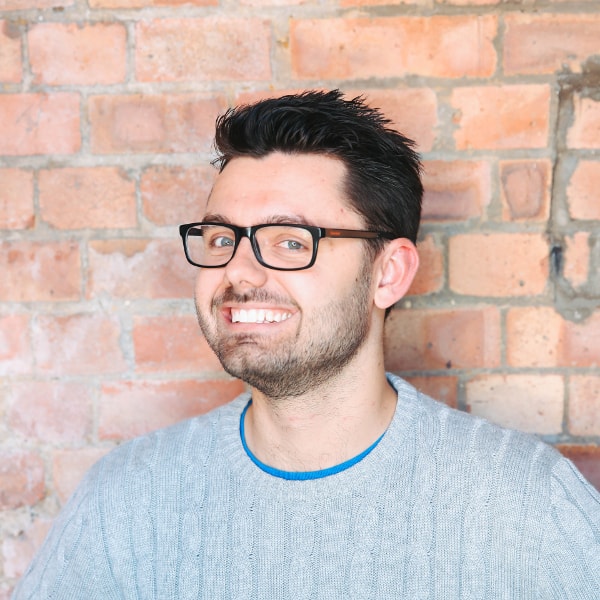 Benjamin Edmonds
Account Specialist
Benjamin is generally considered to be a bit mad, or as he puts it, a maverick. A Warwick graduate, part-time saxophonist and less well-known for a supporting role in a hit Netflix comedy show, Benjamin is always looking for the next big thing to get involved in. He is also a big fan of fire cooking and has shown that anything is possible, even without alcohol.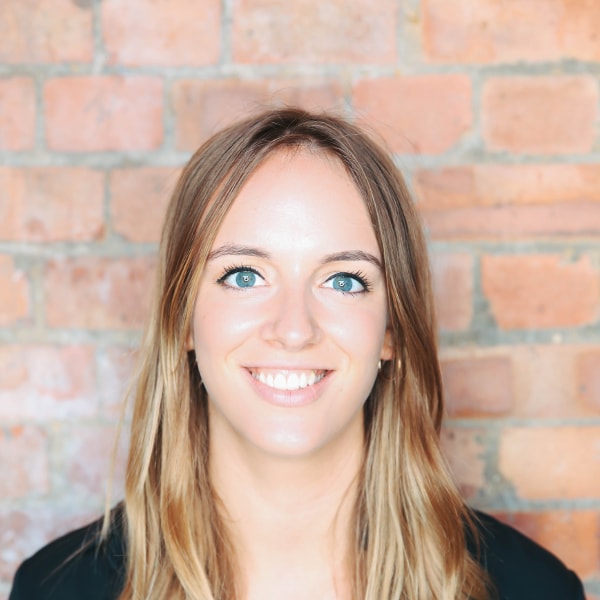 Cicely Lawson
Operations Associate
Hailed from Bonnie Scotland, Cicely traveled far and wide across the Pacific and Indian seas before settling down in London. When she's not giving it chat, she busies herself with thinking about marathons she would one day like to run. Like most Scots, she is usually seen with a drink in hand.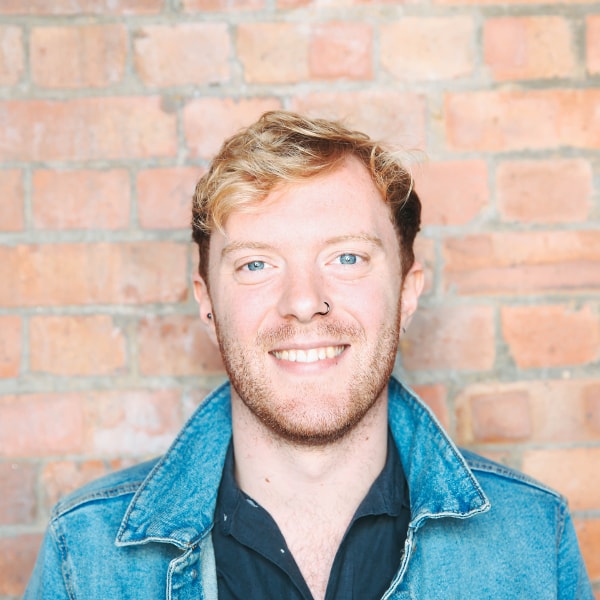 Ed Dobson
Head of Promotions
Born in Manchester, Ed grew up (mostly) in the countryside. After graduating university, he decided to book a 12 month trip to go travelling with his best mate. He's now moved to London to explore what the big city has to offer. Outside of work you'll find him planning his next trip or obsessively watching a Netflix series.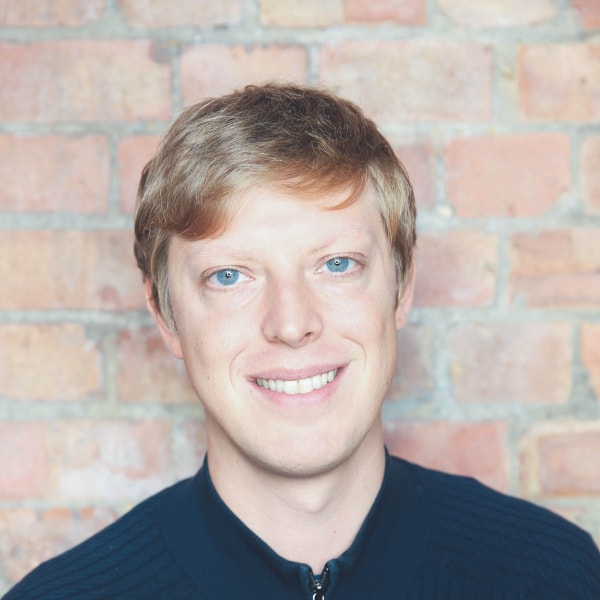 Edward Poland
Co-founder and COO
Ed worked on the General Election campaign in 2010 and as a speechwriter at UNESCO before starting Hire Space. He has a BA in English and an MA in Diplomacy, and spends his spare time defending Arsenal FC's managerial strategy.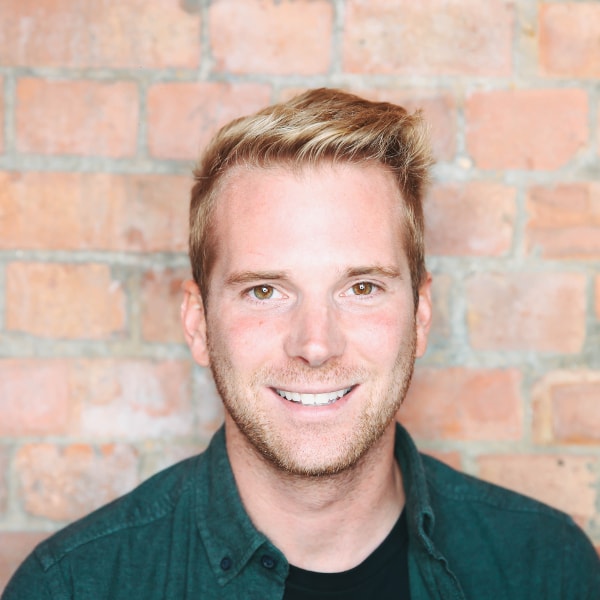 Eliot Sargeant
Business Development
Living in the distant land of zone 6 of London (really not that far!), Eliot has spent nearly 10 years in the Events Industry having worked for venues, suppliers and agencies. Eliot is an avid skier in the Winter and a sun seeker during the Summer! When not working or travelling, you will most likely find him on the tennis court or sinking a jagerbomb somewhere across town!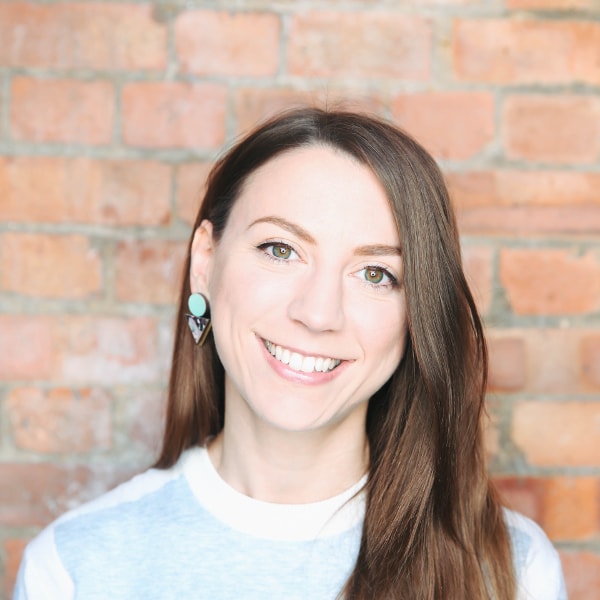 Felicity Cator
Head of EventLAB
Felicity moved to London from the southern seaside in 2012. She had a fun first glimpse of London life coordinating events for a record label. Before joining Hire Space, she was producing conferences and trade shows. She loves live music, art exhibits, good food, and discovering the city by bicycle.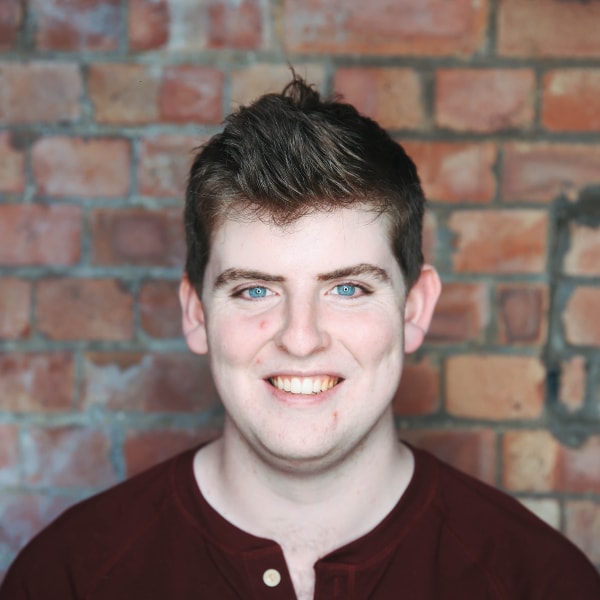 George Barker
Digital Content Executive
History grad with passion for games, George finished his degree and figured he may as well keep on writing things. Alongside his words on the blog, you can hear him as the voice of the EventLAB Podcast - Available on iTunes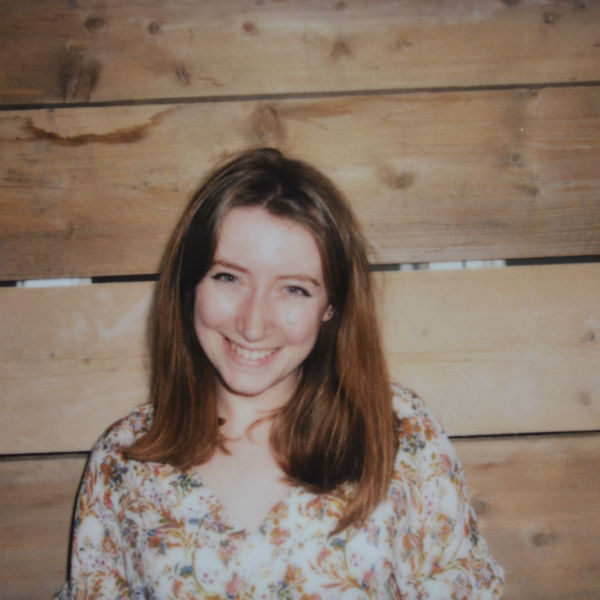 Jess Lane
Head of Product
Jess joined Hire Space in 2013 after graduating from Cambridge. She's incredibly pleased to be putting her English Literature degree and knowledge of Shakespeare to good use as part of the tech team. Jess spends any spare cash on gigs, unnecessary gadgets and (often unnecessary) gin.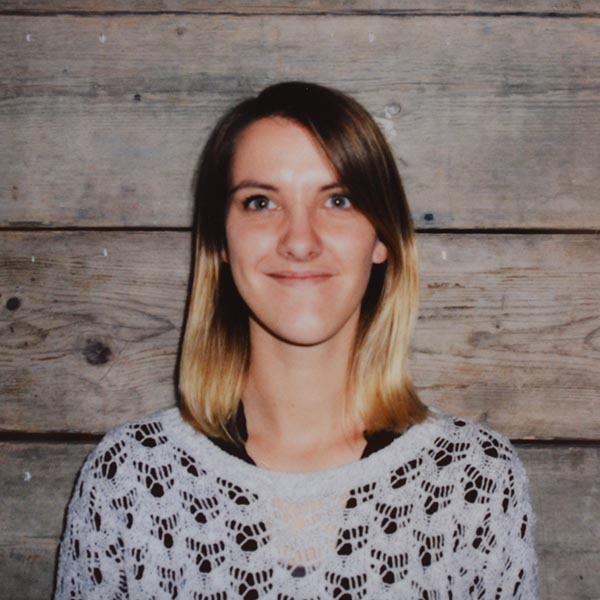 Julie Woestelandt
Data Engineer
Originally from France, Julie graduated university with a Marketing degree and has taken on various roles in marketing and data engineering since then. She enjoys frolicking around the globe, exploring new countries and cultures, trying new food, and attempting to become a master sushi chef and wine connoisseur.
Kier Kemp
Accounts Assistant
Kier has spent the last year trying to rebel against the fact the he is obviously a Hipster. Originally hailing from Beccles, Suffolk he now likes Gin, Yoga, Avocados and Wham!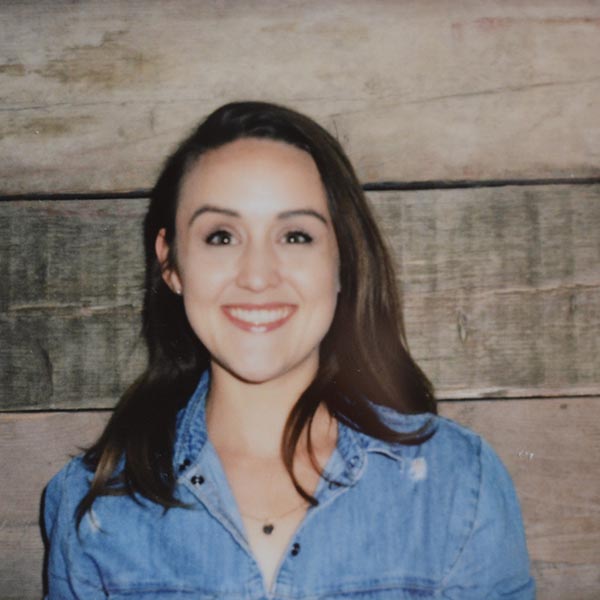 Kim Meier
Client Relationship Manager
Coming from the land down under, Kim ventured to London from sunny Queensland to be rudely awakened by the UK's harsh winter. With a background in Marketing, Fashion and Events, she joined Hire Space in May 2017. She spends her spare time trying to soak up as much of the London life as possible (one bar at a time), regaling others with stories from Oz land, and dreaming of a sunny beach.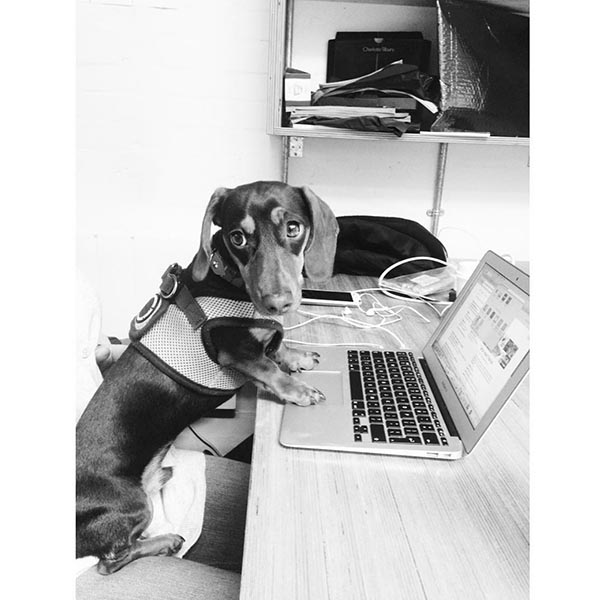 Mr Schnitzel von Krumm
Canine Development Officer
As one of the last remaining descendants of the Austrian 'Von Krumm' dynasty, Mister Schnitzel has traveled far from home to lend a hand to the Hire Space office. As a connoisseur of good taste and the finer things in life he is acting cultural attache, always on hand to help the team understand what it means to 'keep it classy'.
Paul Seamons
PPC Specialist
Originally from the sunny south coast of Sussex, Paul has worked for many years in digital and search marketing. Outside of work he enjoys watching the Saints, following the test and walking his dog.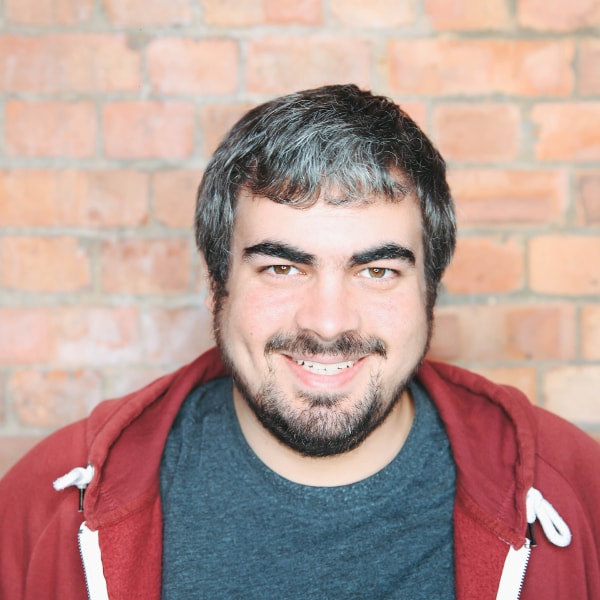 Paul Somers
Software Engineer
After graduating with a BSc in Mathematics, Paul expanded his programming skill set by helping others solve problems and now applies this knowledge at Hire Space. His spare time is spent trying to prove rocket science isn't so hard by landing little green people on other planets.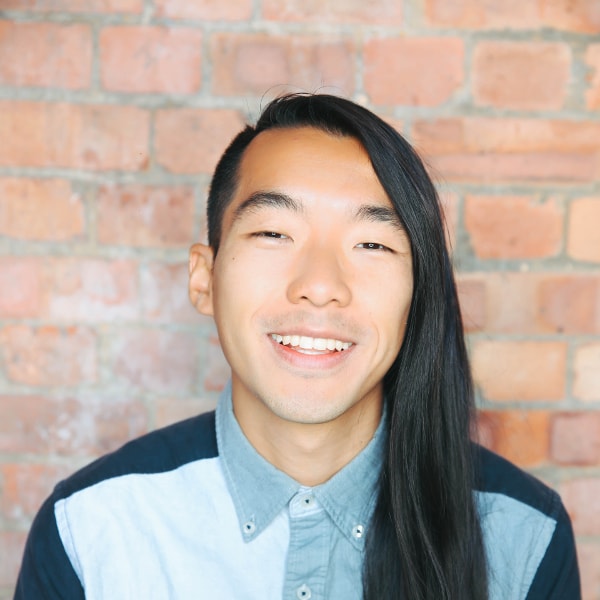 Perry Tiu
Software Engineer
Proud daycamp counsellor, fourth wall breaker, broken refrigerator (no chill), Perry moved to London from Montreal after graduating in Software Engineering. Perry would now like you to stop reading, stand up, stretch and go get some water 'cause he's 1000% sure you haven't left your desk in a while.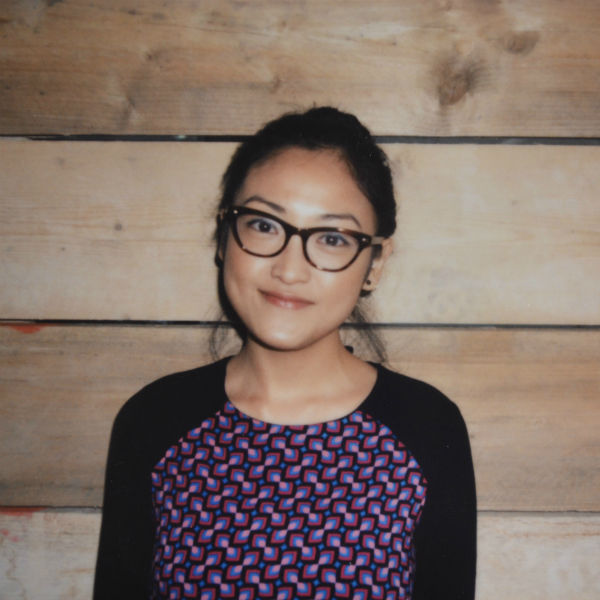 Riemy Wan
Senior Community Manager
Honing five years' experience in the creative and music scene in China, Riemy rooted herself in London in 2013 and has since become an avid venue explorer in the city and beyond. She spends her idle hours on design projects, sampling hoppy bevies and making exercise contraptions for her hamster.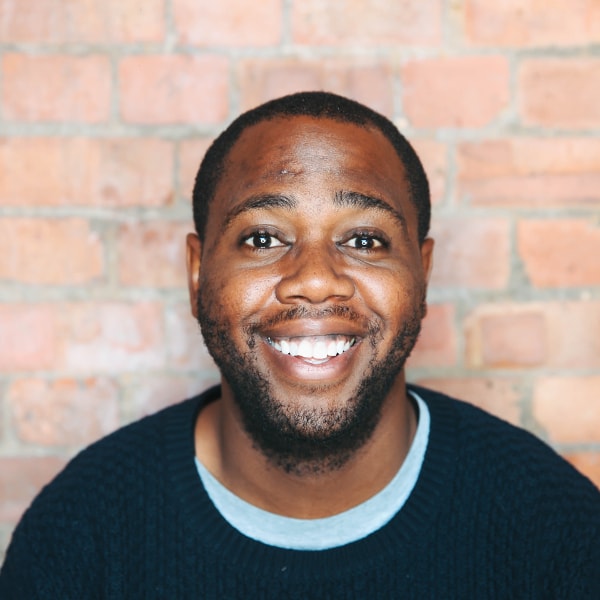 Robert Radebe
Account Specialist
Rob hails from sunny Brighton where he studied economics & political science. In his spare time he loves to kick back with his little pooch Gonzo & read old 1920 design books on Scandinavian design inspired from his time living in Finland for a year, where he mastered the fine art of drinking gin & vodka while eating lemon pepper wings.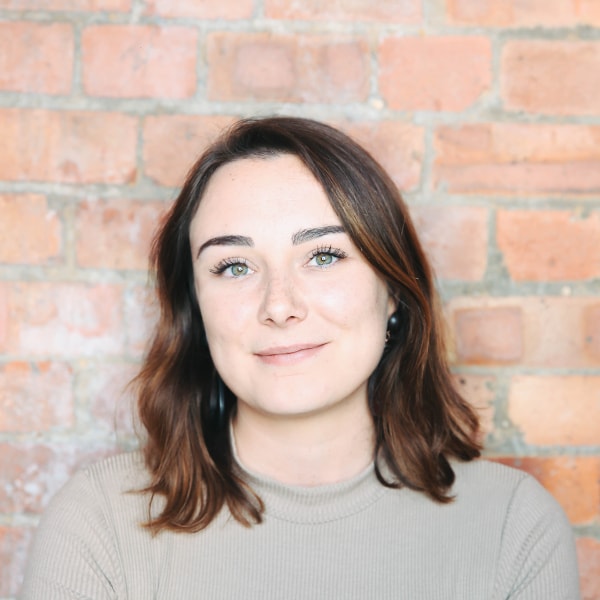 Romy Pabiot
Account Specialist
Romy ran away from France when she was 20. She got lost in Texas and then decided to move to London in 2016, where she worked in the Sales and Events industry. She then joined Hire Space in September 2018. During her spare time, she loves discovering new places (bars in particular), cooking and playing video games.
Thomas Owers
Software Engineer
Tom is currently on placement at Hire Space from King's College London where he is currently in his third year studying for a bachelors degree in Computer Science. When he's not hacking the web, you can usually find him in close proximity to a gin bar around central London.
Tom Moffat
Head of Community Support
Tom spent several years drawing animals in clothes after graduating with a degree in illustration from Manchester. Realising the financial reward wasn't necessarily going to sustain an uncontrollable passion for spending money, he decided to move to Hamburg for a year, happily returning in 2016 for an opportunity to be part of the delightful Hire Space team.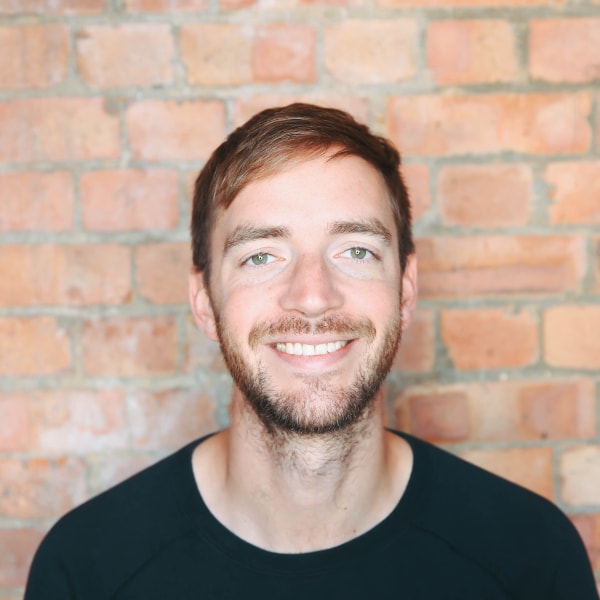 Will Swannell
Co-founder and CEO
Before co-founding Hire Space, he worked both as a strategy consultant with LEK and a Maths teacher at Paddington Academy having studied Theoretical Physics and then Finance at Cambridge. Outside the office, Will is enthusiastically proficient at 5-a-side and triathlon and has a keen interest in education.