Here are 1o of the best from Hire Space venues and from around the web.
This Hackney venue offers all sorts of intimate, characterful events - including one of London's cutest screening rooms and presentation space, the deep.
2. Soren And Faber
This stunning central London penthouse is has double height ceilings and gorgeous, expansive windows - but it's all about these Pantone-inspired steps.
3. City Hall
The city hall is a unique shape, so why not add some unique stairs? The shape of the building is used to go green due to a lower consumption of energy.
4. RSA House

It's a centuries-old institution, and this gorgeous staircase is just the tip of RSA house's iceberg. Take a look.
5. St. Pancras Renaissance Hotel
The grand staircase is just that, grand! It has victorian interior making it more unique and historic than ever.
The mural that you can just about see above the stairs, featuring a landscape full of animals, alludes to this venue's unique selling point: a safari park.

7. Royal Academy's Summer Exhibition
Made completely by colored vinyl tape, it creates a beautiful bold visual at the entrance of the exhibition.

8. Tulip stairs at Queen's House
In the queen's house in Greenwich, she had stairs with blue tulip patterns on the railing. To this day, they still maintain the beautiful blue coloring.

9. Kensington Palace
These stairs are surrounded by beautiful artwork completed in 1724. The artist, William Kent, had even included himself in a self portrait. This remodelling of the palace led to more attention from other royal families.
10. Heal's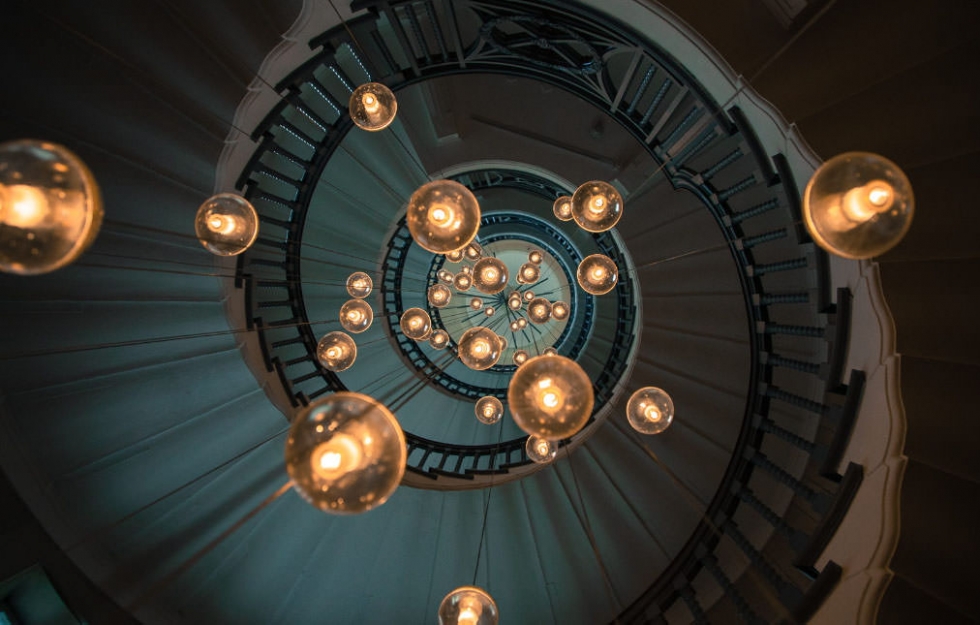 Created in 1916 by Cecil Brewer. The stairs were considered modern art and led up to an art gallery. Famous staircase in a furniture store, available for anyone to visit.  
To enquire about one of these venues, or for the rest of what's out there, get in touch at hirespace.com.